Steven Passaro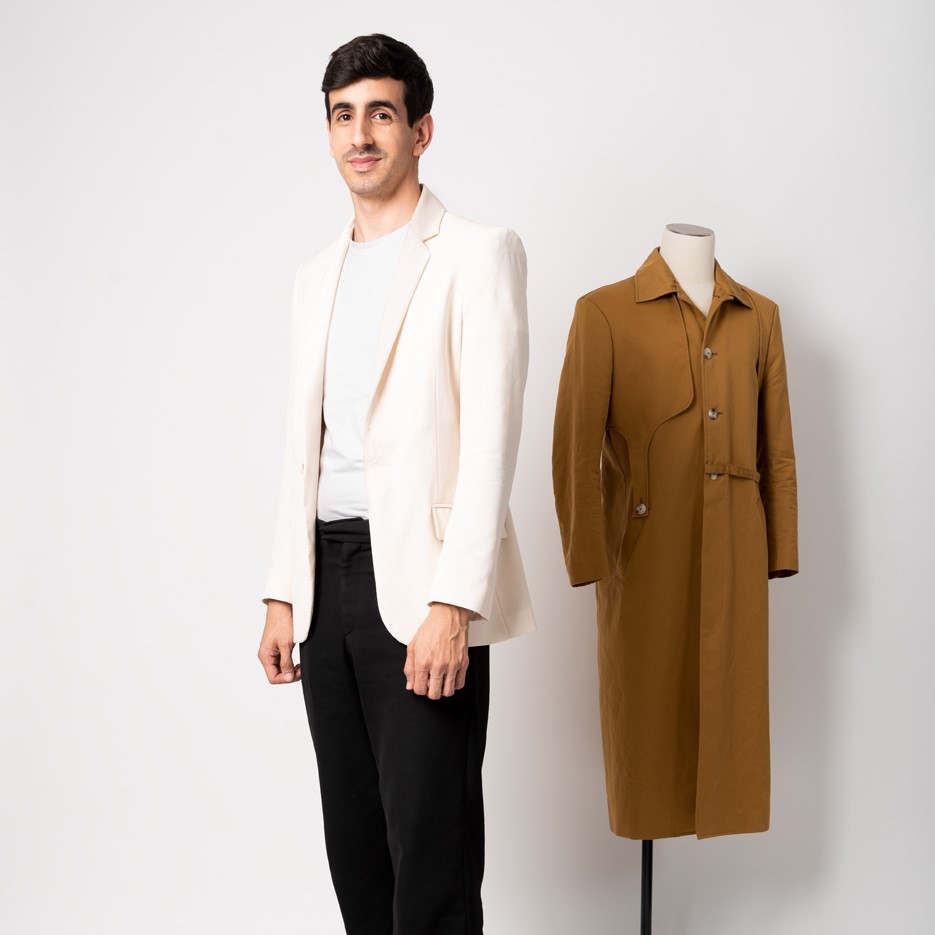 Steven Passaro founded his eponymous men's fashion house
in 2020.

A graduate of the London College of Fashion, he is influenced by the English tailor, which he modernises by bringing flexibility and sensitivity, leading to a reflection on masculinity and gender.

His collections are the result of a unique know-how that mixes traditional tailoring and technology, with a sharp sense of detail.

Accompanied by his team, he is part of an eco-responsible approach by developing his collections without fabrics, thanks to 3D digital prototyping.
Projects