Category: Events & Exhibitions
Event - 7th edition of the Emergences Biennial
From June 1 to 4 at the Centre national de danse in Pantin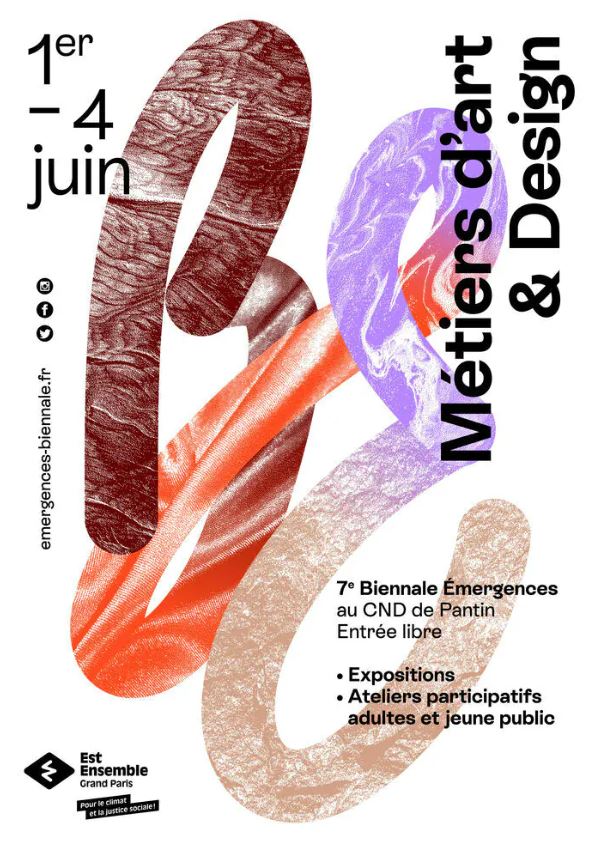 Since 2010, the Emergences Biennial has been highlighting arts and crafts and design in the East Paris region.
A large number of art craftsmen work in the region (cabinet making, ceramics, jewelry, textile creation, engraving/art printing, object design, textile design, carpentry...) and form a real ecosystem that represents a sector of the future and is a source of many jobs.
What binds usthe theme chosen for this 7th edition, refers both toEst Ensemble 's tradition as an industrial and artisanal suburb and to this year's committed programming, which aims to create links and open up dialogue around arts and crafts for all, in the service of the territory's influence.
Practical information
CND - Centre national de danse
1 Rue Victor Hugo, 93500 Pantin
From June 1 to 4
Free admission