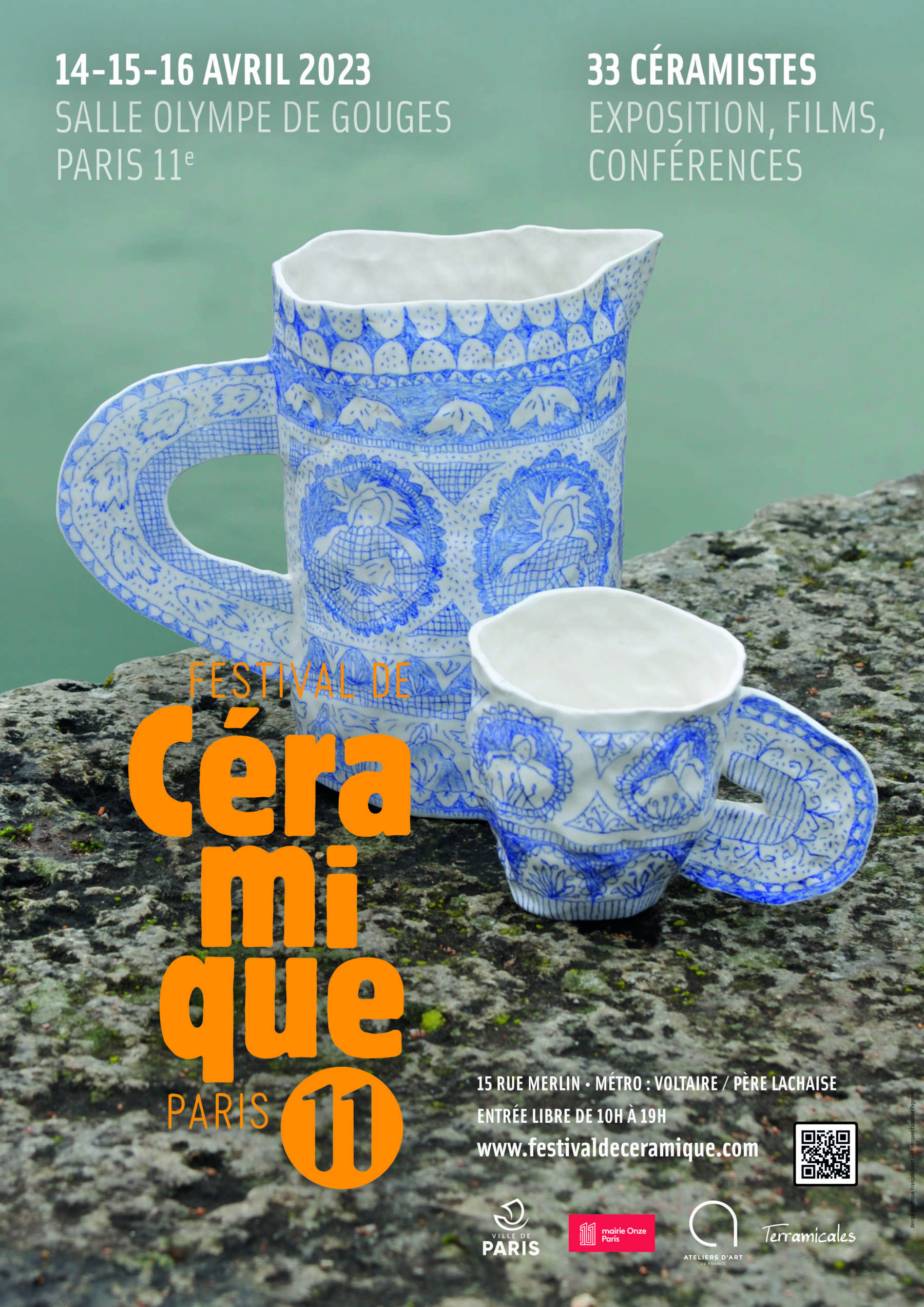 The Ceramic Festival of Paris 11th invites this year 33 ceramists to discover the plurality of the contemporary ceramic expression, during 3 days. 
For this 2023 edition, the FAIRE Argile collective is highlighted and will occupy a 20m2 space. The motto of these ceramists, artists and activists: " Less plastic, more ceramics". In a context of ecological change, industrial overproduction and loss of meaning depriving humans of their place in society, FAIRE Argile feels an urgent need to gather generously around our future. These artist-craftsmen use their know-how to produce common sense objects that they call objects of struggle. Raw materials, production and distribution are thought out with respect for the living, from the preservation of the resource to the fair remuneration of the artisan.
Also on the program are:
an intervention by the ceramist Claire Landais on the gathering of clays who will share with the public her wonder for this material that she accompanies in its metamorphosis, from the gathering to the firing;
a snack offered by Terramicalesthe collective organizer of the event, on Sunday April 16 from 11:30 am to 1:30 pm, cooked by the ceramist Ben Lignel and cooked in his ceramic pots;
the projection of the film "The pioneers of the Girel 3E oven" by Yannick Coutheron, a fascinating documentary on this incredible oven developed by Jean Girel, original and original because of its 3 characteristics: ergonomic, economical, ecological.
Practical information
Salle Olympe de Gouges
15 rue Merlin, 75011 Paris
Exhibition from 10am to 7pm - opening on Thursday, April 13th from 6pm to 9pm