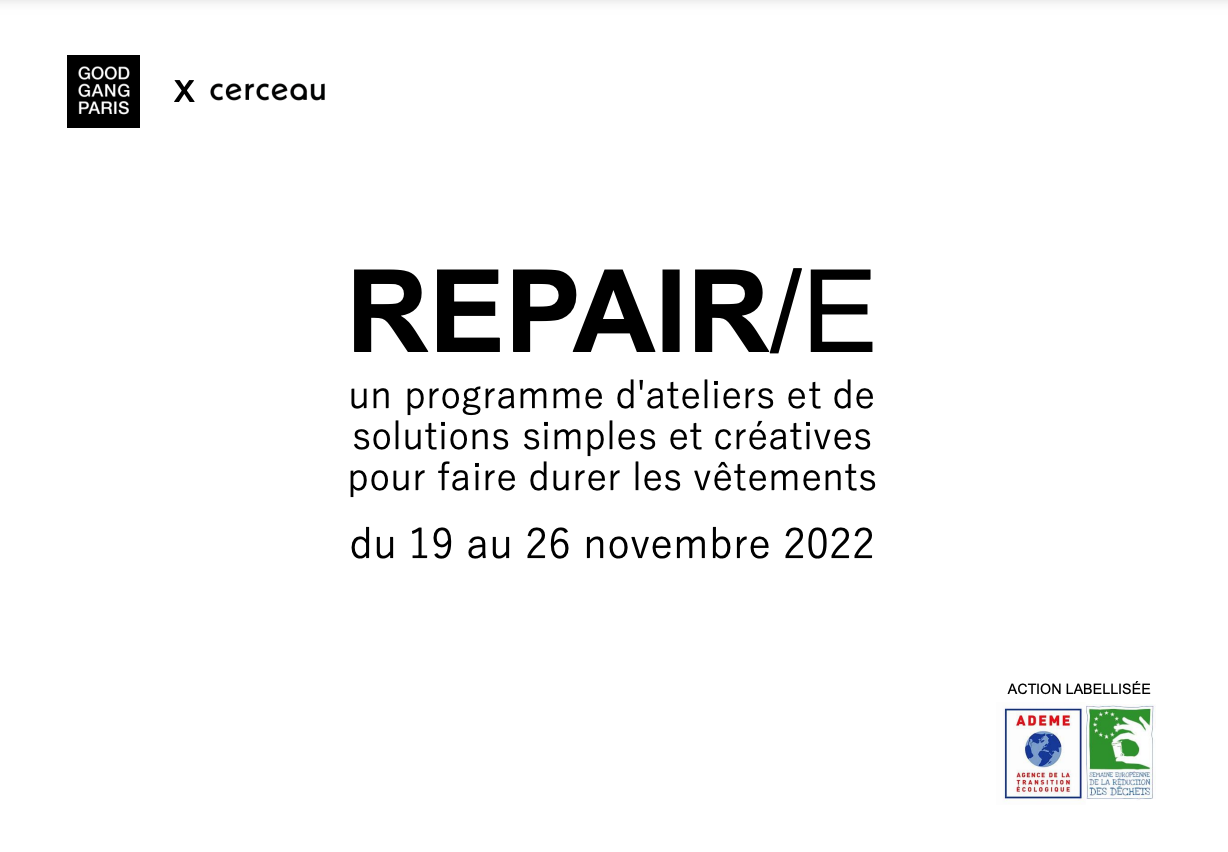 On the occasion of the European Week for Waste Reduction, the Cerceau residents and the association Good Gang Paris launch REPAIR/E, a program of workshops and simple and creative solutions to make clothes last.
REPAIR/E is an invitation to discover a new relationship with clothing: more sustainable, more profound, more engaging. Thanks to a program of playful and creative workshops, an exhibition of repaired, repairable and/or upcycled clothes, and moments of exchange, REPAIR/E wishes to reach different audiences and to accompany each one in the transition to action of repairing and reducing textile waste.
On the programme:
Exhibition of repaired clothes for inspiration
Repair and upcycling workshops for experimentation
Textile and waste frescoes for the understanding of the issues
Pop-up store of repaired, repairable or upcycled clothes for a rational consumption
Round table to get messages across
Two cocktail parties by invitation for privileged exchanges
Practical information
From November 19 to 24
Galerie des Ateliers de Paris - 30 rue du Faubourg Saint Antoine, 75012 Paris (métro Bastille)
From November 25 to 26
No Mad Shop - 13 rue des récollets, 75010 Paris (métro Gare de l'Est)
With the participation of Good Gang Paris, Cerceau, Quest For Green, La Clinique du Pull, Les Intéressants and Green Donut.
In partnership with the Bureau du Design, de la Mode et des Métiers d'Art / Les Ateliers de Paris, Fashion Revolution France and The Good Good.