Category: Events & Exhibitions
Exhibition - "MADE BY LOCALS (?)" by ABOUT A WORKER in the Galerie des Ateliers de Paris
From June 19 to July 8, 2023 at Galerie des Ateliers de Paris
- Opening June 27, 6-9pm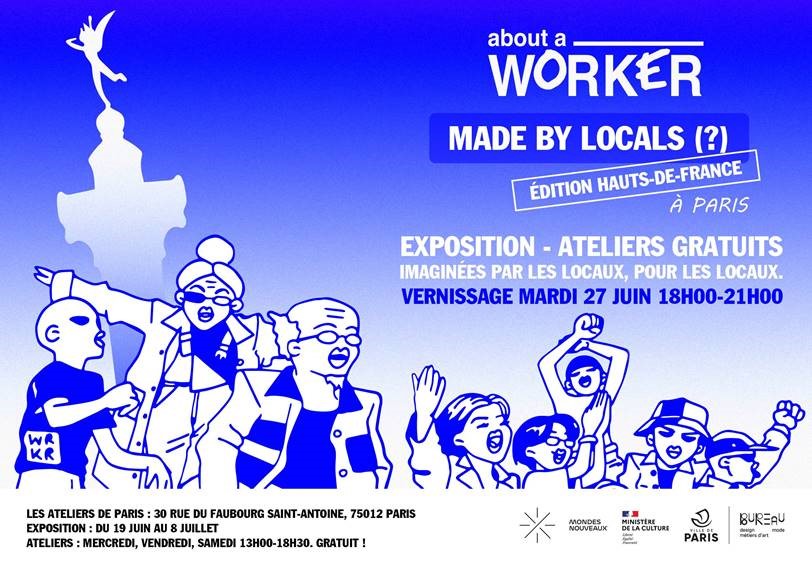 The BDMMA welcomes the creative studio ABOUT A WORKER, former resident of the Ateliers de Paris and winner of the Grands Prix de la Création, as part of the Mondes Nouveaux program with theimmersive exhibition "MADE BY LOCALS (?)" supported by the Ministry of Culture.
In 2022-2023, ABOUT A WORKER will meet with fashion industry players in three regions of France. The objective will be to question with themthe industrial relocation and to imagine, in a collective way, alternatives of production, creation and distribution on their territories.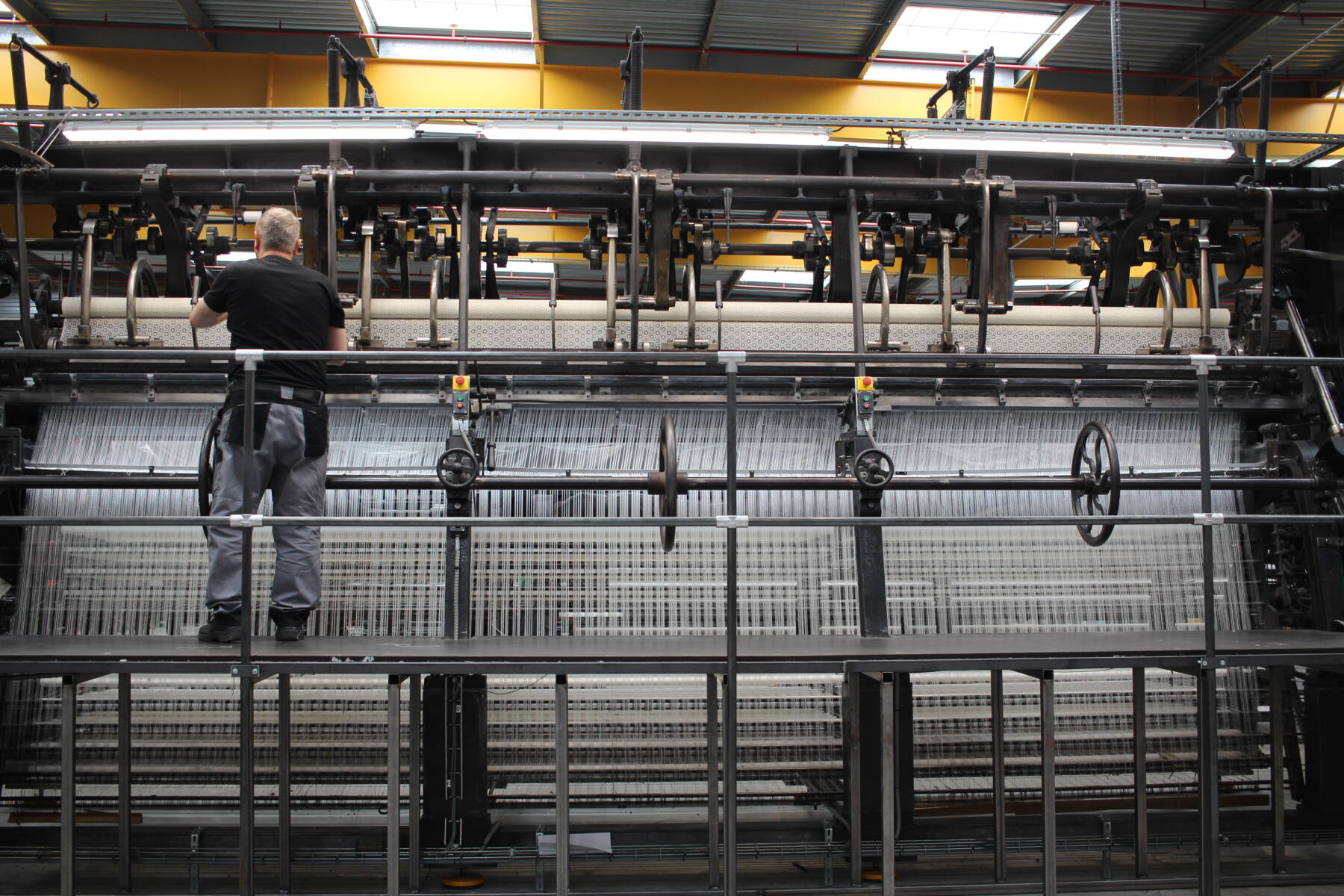 This research will be articulated through a series of documentaries filmed in the premises of the most emblematic textile companies of each region. It will then generate the construction ofparticipative creative factories imagined by the locals from local resources. These "workshops/stores" will be set up in historic textile industry locations, in the form ofinteractive exhibitions.
Renowned since the 14th century for overcoming numerous industrial, economic and cultural crises, the Hauts-de-France region today aspires to numerous social, eco-responsible and innovative initiatives. By bringing the "MADE BY LOCALS (?) Hauts-de-France edition" exhibition to Paris, ABOUT A WORKER wishes to introduce the capital's fashionable public to the precious practices of a neighboring region.
On the programme:
focus on the textile industry in Hauts-de-France: broadcasting of documentaries and investigations filmed in the region;
animation of free workshops from textile scraps from Hauts-de-France, in partnership with local actors and creators.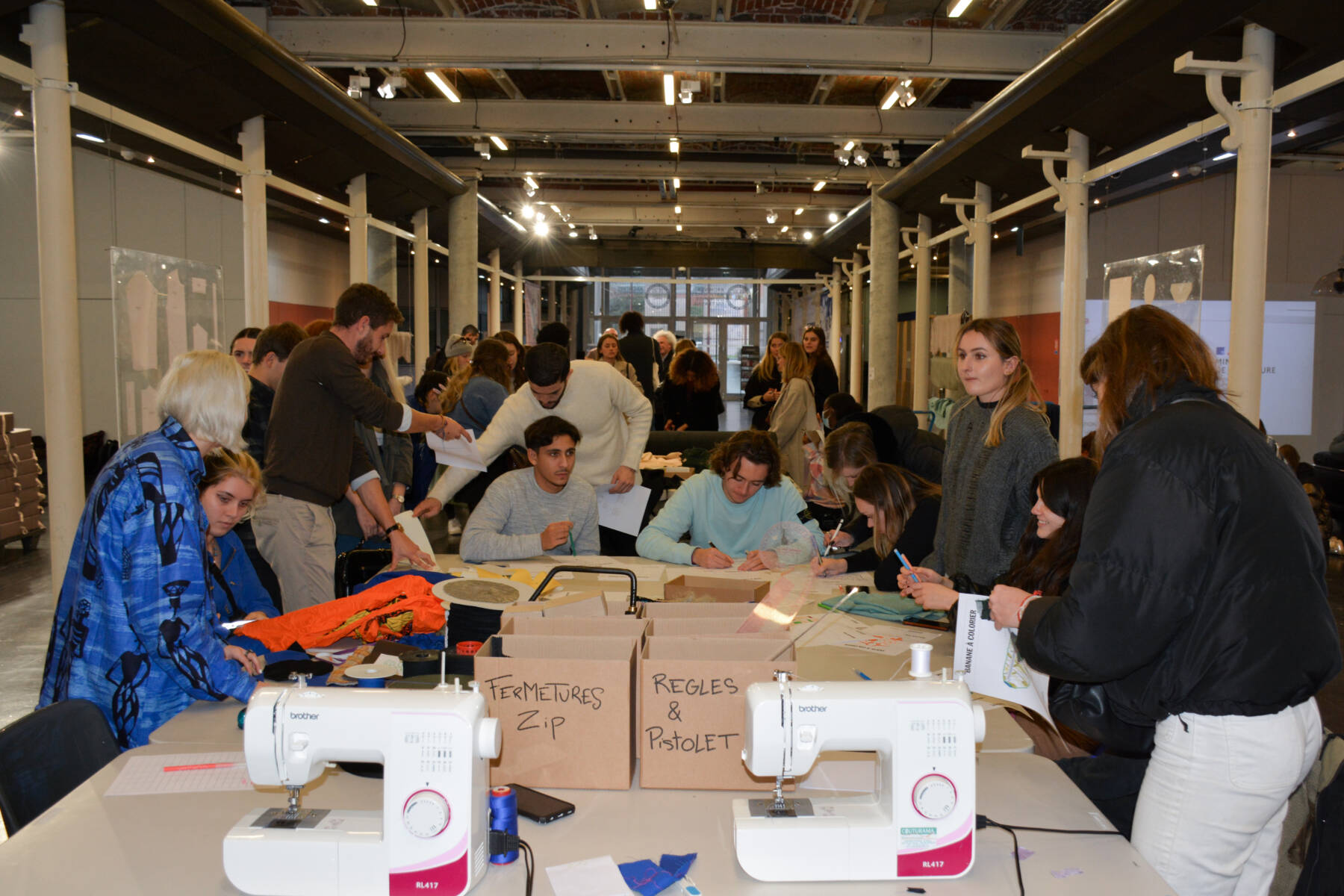 You wish to privatize a workshop for several people?
Please send an email to kim@aboutaworker.com, kadija.ouadi@paris.fr with the name of your company / association / school / community / family, the number of participants and your phone number. We will contact you as soon as possible.
Practical information
Galerie des Ateliers de Paris
30 rue du Faubourg Saint-Antoine, 75012 Paris - métro Bastille
From June 19 to July 8 - vernissage on June 27 from 6 to 9 pm
Workshops: Wednesday afternoon, Friday afternoon and Saturday all day - free