Category : Our news
The winners of the Grands Prix de la Création de la Ville de Paris 2022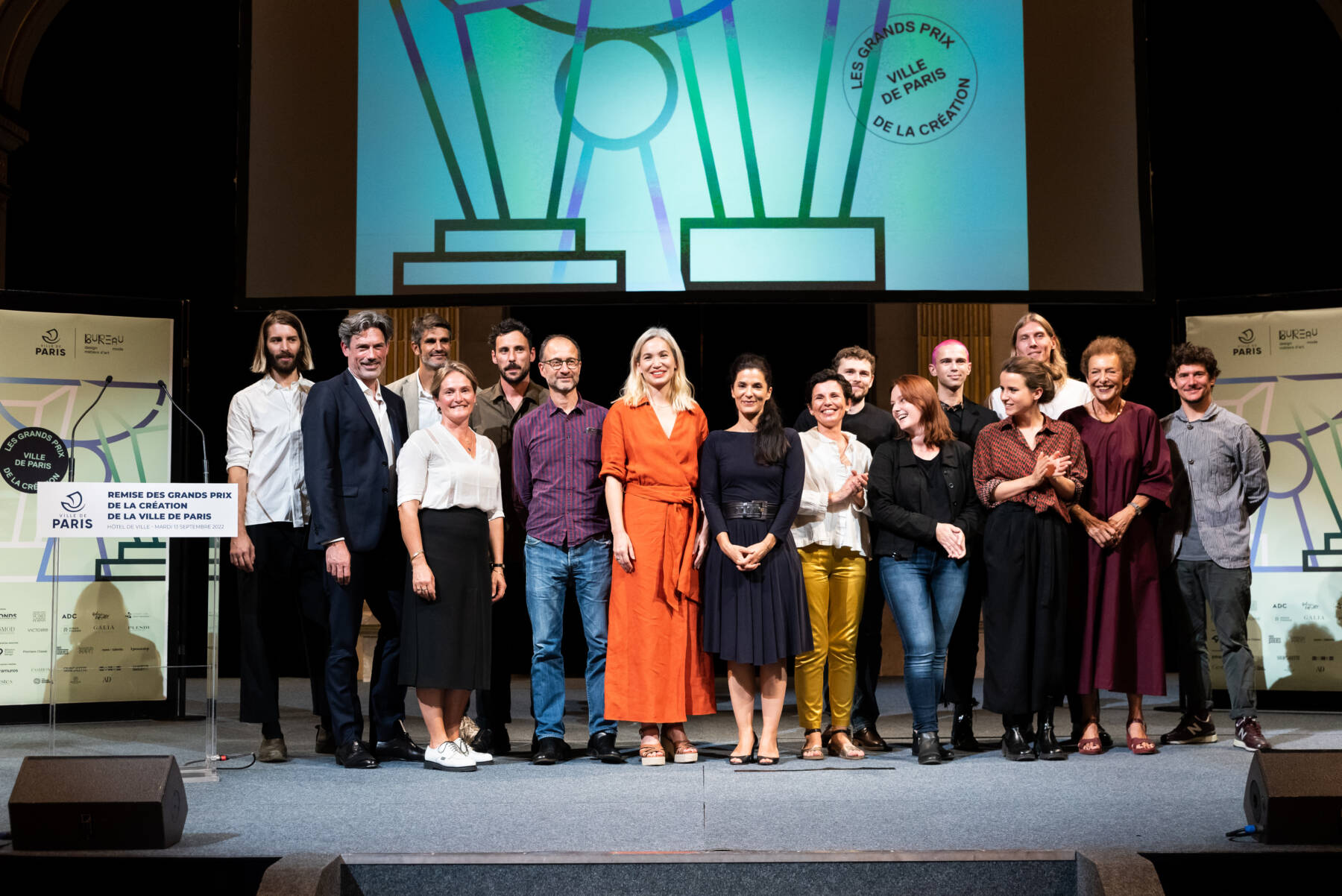 The ceremony of the Grand Prix de la Création 2022 took place on Tuesday, September 13 at the Hôtel de Ville de Paris, in the presence of by Olivia PolskiOlivia Polski, Deputy Mayor of Paris in charge of trade, crafts, liberal professions, arts and crafts and fashion.
This year, the City of Paris has entrusted the presidency of the juries to three personalities : François Azambourg for design, Christine Phung for fashion and Ludovic Avenel for the crafts.
For this new edition, in partnership with Beyond Leathera new prize dedicated to fashion accessories has been introduced.
The 2022 winners
Category Design
Fashion category
Category Arts and Crafts

Editor:
Vanessa Zocchetti
The Grand Prix of Creation

The Grands Prix de la Création awards two professionals in the fields of design, fashion and arts and crafts and one professional in fashion accessories.
The Grand Prix rewards a professional for the quality of his or her project and career path, development strategy, commitment to the transmission of know-how or innovation. This prize is aimed at experienced professionals, companies and brands whose development is well advanced.
The Emerging Talent Award recognises a professional with a promising project. The award is an encouragement.
The new Fashion Accessories Prize is awarded to emerging or established accessory projects (leather goods, shoes, gloves, belts, etc.).
An endowment of 18,000 euros is awarded to the winners. Each prize is endowed with 8,000 euros by the City of Paris and enriched via the Fonds pour les Ateliers de Paris by private partners: the Fédération Française du Prêt à Porter Féminin, ADC - Au-Delà du Cuir, the Galeries Lafayette Group, the Rémy Cointreau Foundation, ESMOD, Plendi by VINCI Construction, Roger Pradier, Victoire, and the Galia Group
In addition to the prize money, the winners will benefit from the visibility offered by the media partners and associates: Premiere Classe, Paris Design Week, Maison&Objet, Alliance France Design, Ipocamp, Intramuros, Fashion Network, AD Magazine, La Gazette Drouot, The Good Goods, Gestes, Process Magazine, MODEM, Silhouette and Eyes on Talents