Category : Our news
Products with the "Made in Paris" label 2023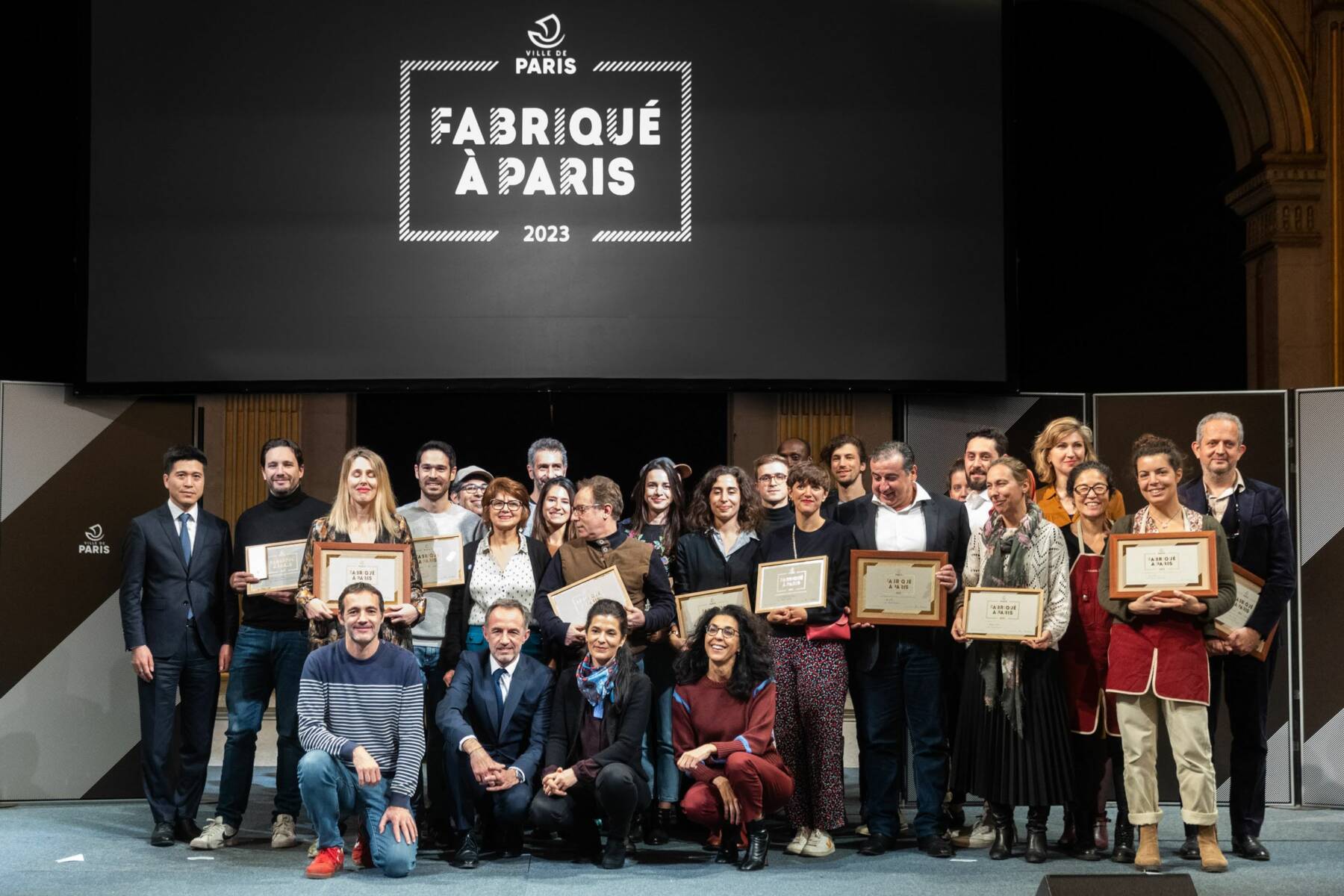 415 labelled products x 15 winners awarded by the jury x 3 "coup de coeur" prizes to be awarded by Parisians.
this year, 415 products made in Paris have been certified by the City of Paris, under the 2022-2023 promotion of the "Made in Paris" label.
Among the products awarded the label, the jury also wanted to distinguish 15 winners, divided into five categories. The first prize in each category will be rewarded with 2,000 euros, the second with 1,000 euros, and the third with 500 euros.
Parisians have been invited to vote for their favorite products until Sunday, November 27, 2021. The first 3 "favorites" will be rewarded like the 15 winners.
An award ceremony, presided over by Olivia Polski, Deputy Mayor of Paris, took place at the Hôtel de Ville on Monday, November 28 in the presence of all the winners.
The 15 winners
Manufactured products
Stationery seeded by Papier Fleur
Watercolor cups by Nouvelle Vague Couleurs
Wool mattress byLe Briand workshop
Food crafts
Delicatessen range by Sous les Fraises
Infusions 13′ Infuz by Urbanescence/13'Infuz
Bean to Bar Grand Cru" chocolate bars by Les Copains de Bastien
Household Universe
Ceramic articles by Astier de Villatte
Tal'Instruments collection by the Talacatak association
The 1st collection by Les Matériaux Parisiens
Fashion and accessories
Hand painted silk scarves byEsat Ménilmontant
Vegan textile leather goods accessories line by Bloomi
Mordix capsule collection with quadrat by Mordix, le Tailleur d'Ailleurs 
Innovation Award
Fabproducts® by FabBrick
Eco-responsible custom lipsticks by Bâton Rouge
Ecowood range by Tedzukuri Atelier
Parisians' favorite prize
Studio Rice Entropies Collection by Studio Rice by Céleste Durry
A Quince from Paris by Kostas Poalas
Collection Voyage Sauvage by Baroudeuses
In pictures