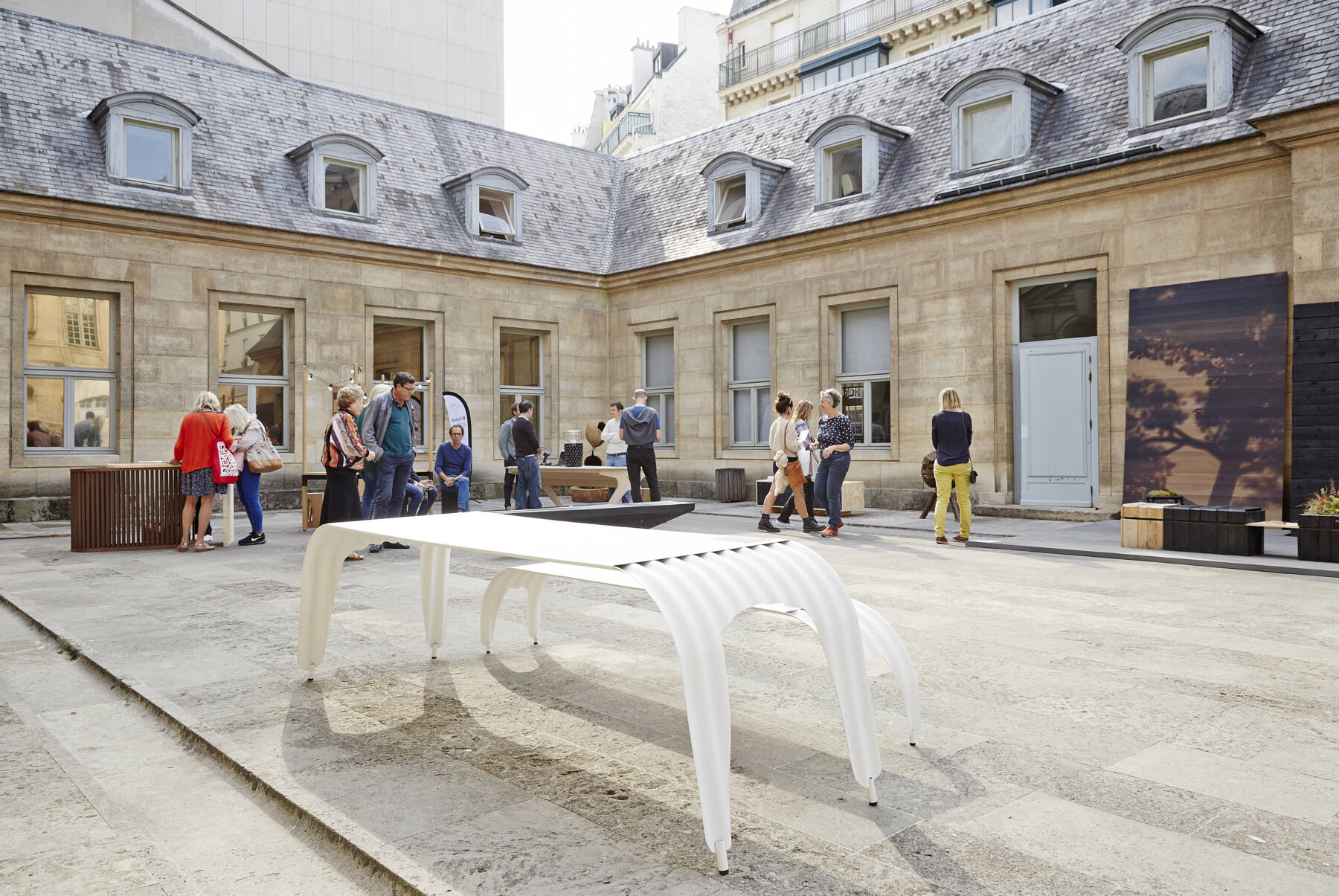 France Design Week takes place from Tuesday 7 to Tuesday 28 September. The aim of this event is to federate and promote French design, and to make the general public aware of its practice, by highlighting all fields of design. The full programme is available on their website.
For this occasion, and as part of Paris Design Week, which runs from Wednesday 8 to Sunday 19 September, the City of Paris and the Bureau du Design, de la Mode et des Métiers d'Art are offering several events.

Mycète paperThe exhibition "Mycelium", a dialogue around mycelium, between research through design, graphic design and space planning, will take place in the gallery at 30 rue du Faubourg Saint-Antoine.

Open days The two incubators of the Ateliers de Paris are held on Friday 17 and Saturday 18 September. This is an opportunity to discover the residents' workshops and to exchange ideas with them.

The route Design sur cour brings together several locations in the City of Paris that host outdoor installations, such as the Bibliothèque Historique de la Ville de Paris, the Bibliothèque Forney, the Hôtel de Coulanges and the Hôtel d'Albret.

William AmorThe artist, who ennobles neglected materials, places his creations in resonance with the works of the Musée Cognac-Jay.
SCMP Design Office is at the crowdfunding house to present his illustrations for the Danish gallery Frameworks, and his new Galta pieces for Kann.

Finally, schools of applied artsincluding Boulle, Estienne and Duperré, are taking over the Sorbonne for a large exhibition of their diplomas.
Full programme: Paris Design Week and France Design Week