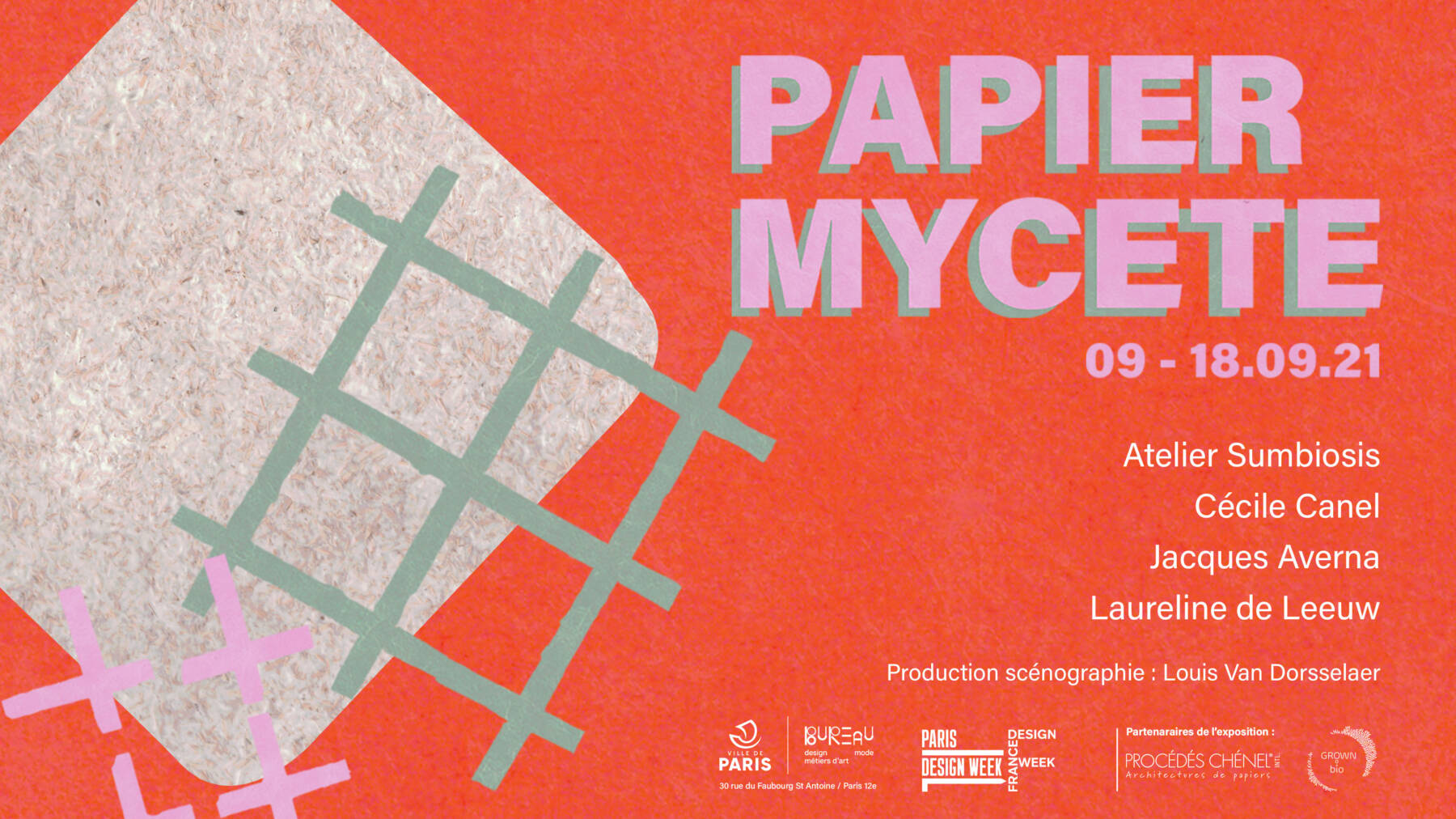 The City of Paris and the Bureau du Design, de la Mode et des Métiers d'Art are offering a number of events from 9 to 18 September during Paris Design Week.
4 residents take over the gallery at 30 rue du Faubourg Saint-Antoine for the Papier Mycète exhibition, a dialogue around the mycelium between research through design, graphics and space.
Our walls are often white! A little too smooth and uniform, perhaps... not to say that they obey the "mineral whitecube" trend! In the past, however, we have had a lot of fun making them tell stories, using colour, patterns and frescoes. They have been dressed up with tiles, panelling, moulded decorations, ornate ceilings, curtains and hangings, all of which are technical solutions, supports for discourse and artistic expression!
Starting from the parallel observation that our domestic spaces and our temporary installations (retail, advertising, event stands) are too often made up of polluting elements, the collective has
asked itself the question of what is a desirable decor at a time when social and ecological issues are imposing themselves on the interior design community.
In partnership with Procédés Chénel (Paris) and Grown.Bio (Netherlands), the designers have created a series of decorative elements for the interior by combining the moulding of elements in
hemp and mycelium (mushroom) with the use of recycled technical paper scraps.
Tiles, columns and cornices are thus reinterpreted in the light of a new association of styles and materials. The work of Atelier Sumbiosis, Laureline de Leeuw, Cécile Canel and Jacques Averna is surprising research, a veritable laboratory of the unexpected and the prospective, and can be seen until 18 September at the Ateliers de Paris.
Thursday 9 to Saturday 18 September from 11am to 1pm and from 2pm to 7pm
Saturday and Sunday from 2pm to 7pm.
Within the framework of the sanitary rules in force, you are asked to :
Wear a protective mask (not supplied)
You must present a valid health pass, i.e. one of the items below (with QRcode):

Proof of vaccination (full schedule) :

7 days after the2nd injection for double injection vaccines (Pfizer, Moderna, AstraZeneca)
4 weeks after the injection for vaccines with a single injection (Johnson & Johnson)
7 days after injection for vaccines in people with a history of Covid (1 injection only)

OR proof of a negative RT-PCR or antigenic test less than 72 hours old
OR Covid-19 recovery certificate (positive RT-PCR or antigen test at least 11 days old and less than 6 months old)