Cécile Gray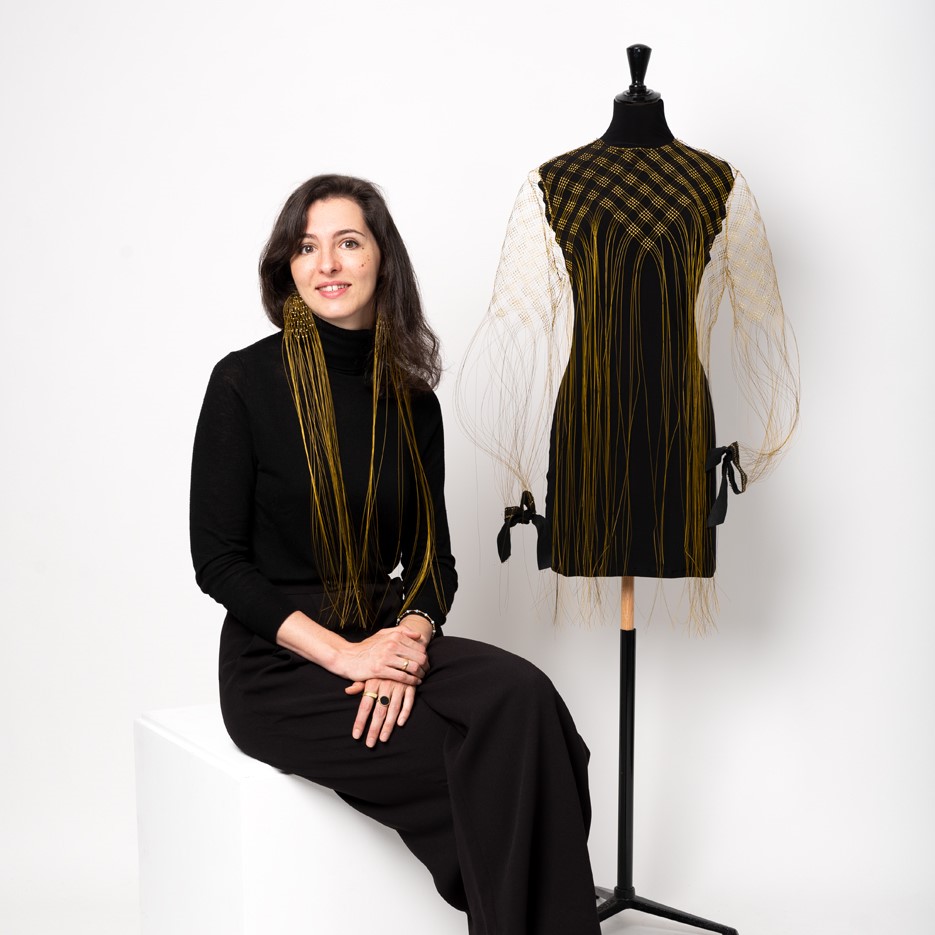 After 7 years in architecture, Cécile Gayraud, alias GRAY, became a textile, fashion and accessory designer.

It was at the Atelier Chardon Savard that she trained as a stylist and then developed her own metal mesh know-how. Hundreds of golden cables are crimped by hand and set in volume to give shape to jewel-like garments. Both technical and sensitive, Cécile finds her creativity in the crossing of disciplines and scales.

In 2018, she won the public prize at the 33rd Hyères Fashion Festival (accessory category) and now collaborates
with luxury houses such as Hermès and Lemarié (Chanel craftsmanship), alongside her own collections.
Projects