Grands Prix de la Création de la Ville de Paris
Each year, the Grands Prix de la Création de la Ville de Paris honours six talented designers, fashion designers and craftsmen.
Presentation of the scheme
The Grands Prix de la Création awards two professionals in each discipline: design, fashion and crafts.
The Grand Prix rewards a professional for the quality of his or her project and career path, development strategy, commitment to the transmission of know-how or innovation. This prize is aimed at experienced professionals, companies and brands whose development is well advanced.
The Emerging Talent Award recognises a professional with a promising project. The award is an encouragement.
For the 2021 edition, in collaboration with ADC Au Delà du Cuir and the Fédération du Prêt à Porter Féminin, one of the prizes in the fashion discipline will be dedicated to a designer of accessories (leather goods, shoes).
An endowment of 18,000 euros is awarded to the winners. Each prize is endowed with 8,000 euros by the City of Paris and enriched via the Fonds pour les Ateliers de Paris by private partners: the Fédération Française du Prêt à Porter Féminin, ADC, the Galeries Lafayette Group, the Rémy Cointreau Foundation, ESMOD, Roger Pradier, Victoire, and the Galia Group
In addition to the prize money, the winners will benefit from the visibility offered by the media partners and associates: Joyce Gallery, Premiere Classe, Paris Design Week, Maison&Objet, Ipocamp, Intramuros, Fashion Network, AD Magazine, La Gazette Drouot, and Eyes on Talent
History
Paris has always been associated with creation. It was therefore only natural that the capital should have a distinction to honour this genius. Thus, in 1993, the Grand Prix de la Création de la Ville de Paris was born, an annual award for a talented creator.
From 2003 onwards, the Prize was expanded and now distinguishes three categories: crafts, fashion and design, and rewards, in each of them, a professional known as an emerging talent and an established one.
Since their creation, more than a hundred winners have been distinguished by the Grands Prix de la Création de la Ville de Paris. Many of them have become big names in these sectors, such as Ronan Bouroullec, Inga Sempé or more recently Ionna Vautrin and the 5.5 design studio for design; Pietro Seminelli, Tzuri Gueta, Sophie Dalla Rosa, Simone Pheulpin for arts and crafts and Yiqinq Yin, Christine Phung, Julien Fournié, Sakina M'Sa or Coralie Marabelle for fashion
Leading figures in fashion, design and crafts have also chaired the Grand Prix jury: Matali Crasset, Mathias Kiss, Hubert Barrière, India Mahdavi, Julien Fournié and, in 2021, Amélie Pichard, Laura Gonzales and Sam Baron.
The 2021 Jury Chairs
Each year, the juries are presided over by three well-known personalities from the creative professions.
Laura Gonzalez, President of the Métiers d'Art jury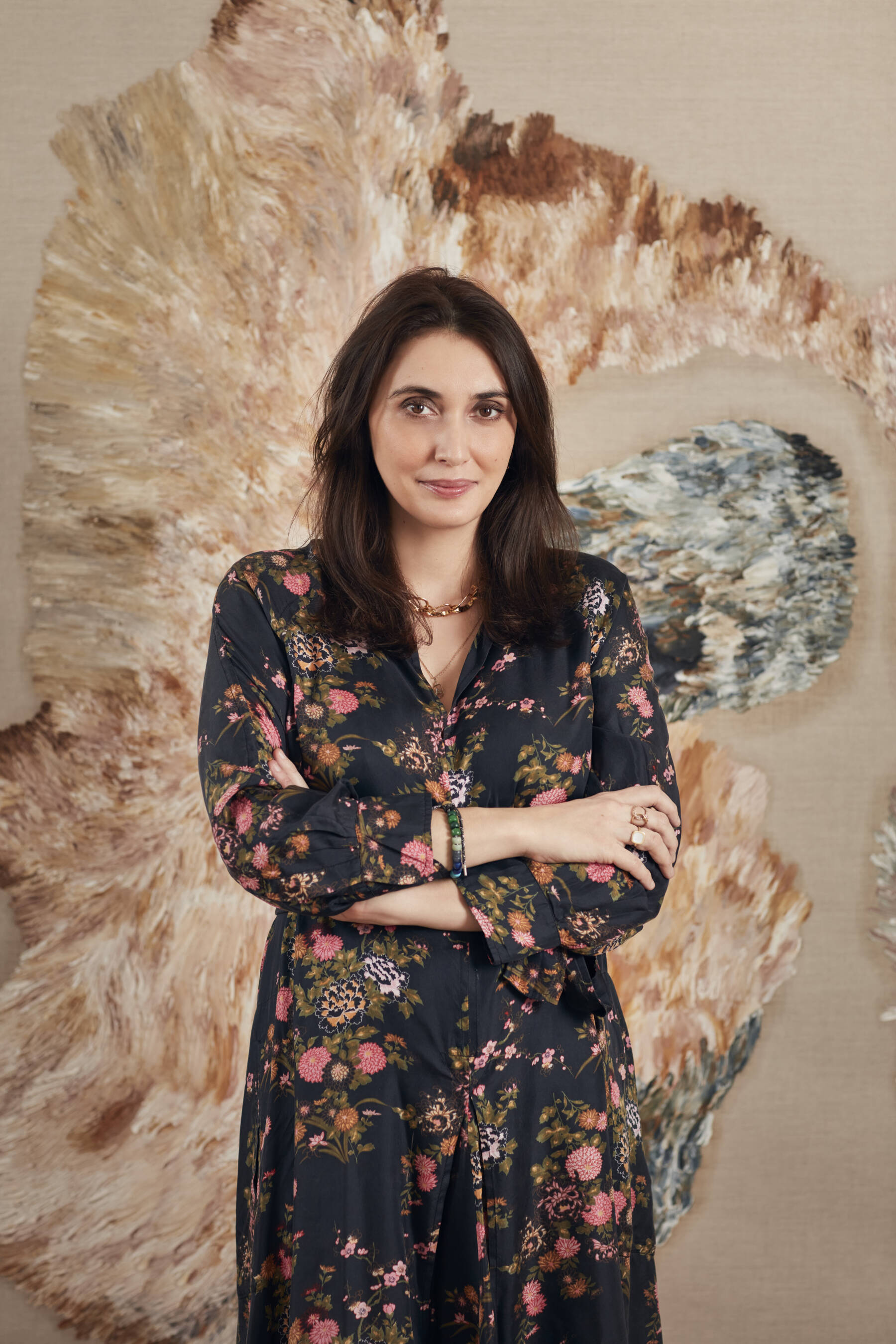 It is a great honour and opportunity to be involved in highlighting and supporting the talents of tomorrow.
Laura Gonzalez's speciality could be designing places with a strong identity, if one had to be established. Never confined to one style, and always inspired by numerous references, Laura transposes her personality into the places she revisits with a constantly renewed sense of purpose.
At years and projects, Laura Gonzalez has gained experience and experience and maturity in her interior design and and the choice of her projects.
Defining her style as "heterogeneous chic", very art, sculpture, photography and painting, she draws her draws her inspiration from a classical universe enhanced by a a contemporary touch.
For her growing success, the young interior designer quickly surrounded herself quickly surrounded herself with a team of craftsmen with a variety of skills of craftsmen with a variety of skills, mixing all her inspirations, cabinetmakers, upholsterers and other craftsmen with whom she creates her decorations.
Since 2008, at the head of an agency that is now in full development, Laura has completed numerous projects such as high-end flats, restaurants and hotels in Paris (Le Manko, l'Alcazar, le Relais Christine, la Lorraine, Noto,...), and houses in London. His reputation has allowed him to move on to larger international projects, such as boutiques for major brands, including Cartier, Christian Louboutin, Pierre Hermé and L'Occitane.
Amélie Pichard, President of the Fashion Jury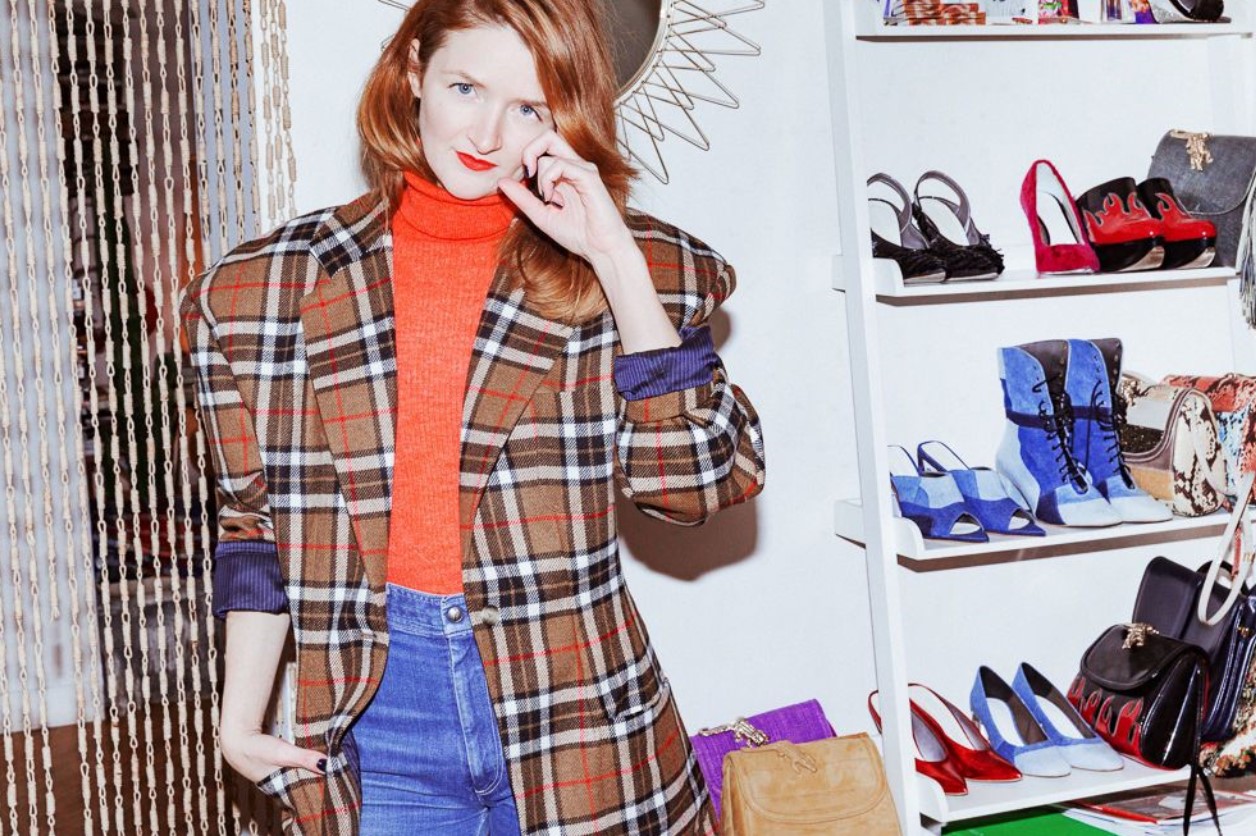 I expect candidates to have great creative freedom and expression, always with the greatest care for the planet that hosts them and the world around them.
Since 2011, Pichard has been creating bags and shoes in a way that does not follow the rhythm of fashion weeks, but rather the rhythm of artisans and the time it takes to create environmentally friendly objects.
Her meeting with Madame Germaine in 2010, a bootmaker in Belleville, completed her initial training as a stylist and made her change her speciality. In 2015, she collaborated with Pamela Anderson, then opened her boutique on rue de Lappe in 2017. In 2020, her experiments with new materials led her to create the first bag made of alocasia leaves, a real plant-based and innovative alternative.
Sam Baron, President of the Design Jury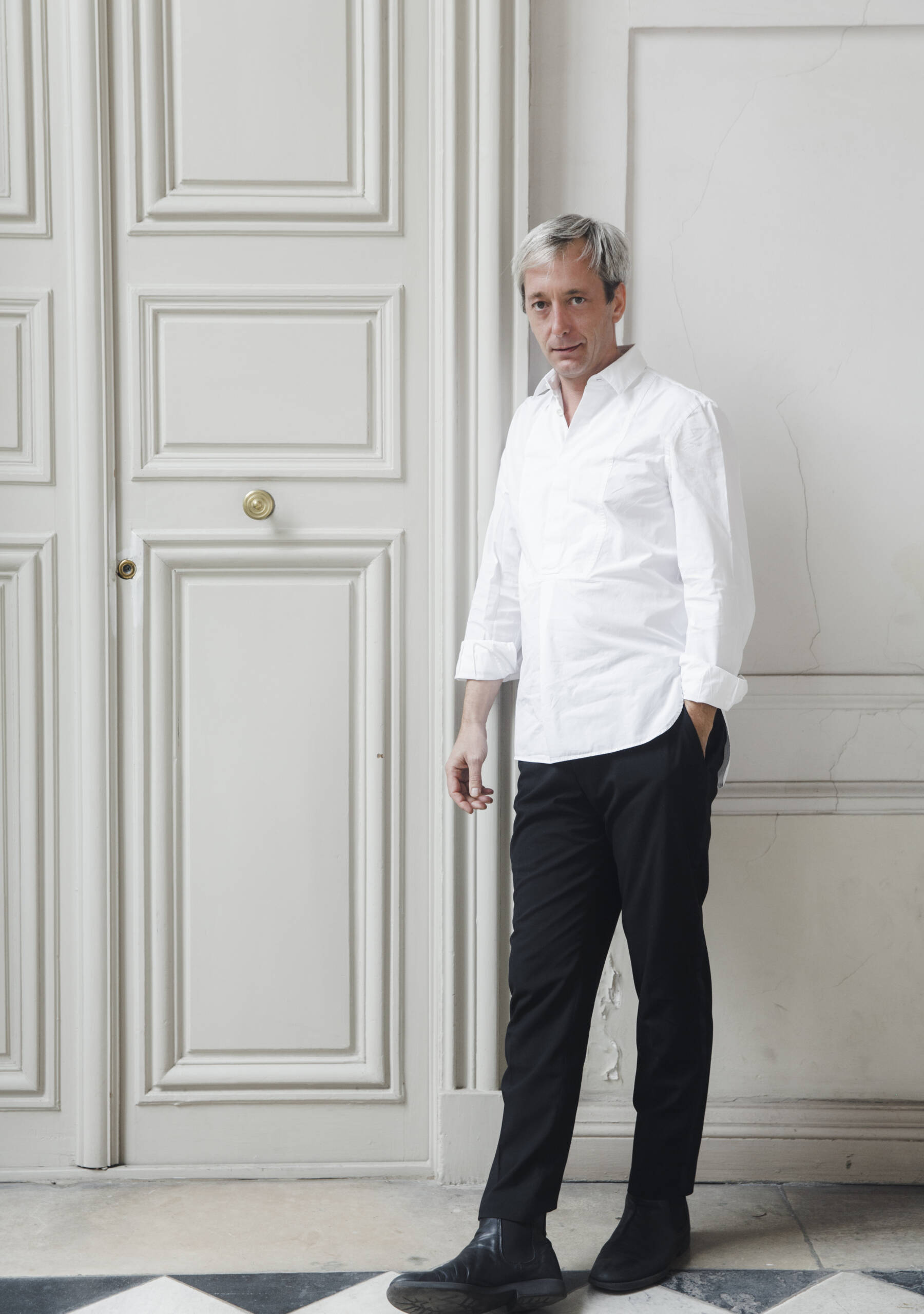 I expect candidates to be themselves and to be able to convey their personality through their work.
Born in France, Sam Baron is a graduate of the Saint-Etienne School of Fine Arts and has a post-graduate degree from the National School of Decorative Arts in Paris.
By anchoring its creations in functional and artistic research, without without omitting cultural and historical narratives, Sam Baron positions his gaze in our daily life and its contemporaneity through rereading and reinterpreting traditional and industrial and reinterpretations of traditional and industrial know-how.
He works as a designer for brands such as Louis Vuitton, La Redoute, Vista Alegre, Dior Maison and Hennessy, and for ten years was creative director of the design department at Fabrica, the Fabrica, the international centre for communication research, based in based in Italy.
In 2009, he received the Grand Prix de la Création de la Ville de Paris in the confirmed designer section and in 2010 was named by Philippe Starck as one of the most important designers of the decade. Recently, Sam was awarded the special prize of the PAD - Paris show in 2019 and is one of the 100 French designers selected by the VIA. Sam Baron divides his time between Portugal and France.
The competition is open to designers in the fields of design, fashion and craft who are over 18 years of age;
The competition is aimed at companies.
Candidates must have been in business for at least one year on the date of registration for the competition: (date of creation of the company or brand - Kbis or k extract, D1 extract for craftsmen). 
The professional activity of the candidates must be registered with the French tax authorities.
A candidate can only register for one of the three disciplines: design, fashion, crafts.
Winners of previous editions of the Grands Prix de la Création as well as candidates who were winners of a competition the previous year are excluded from participation.
Candidates must present pieces or projects that have not been awarded in another French or international competition.
The applications are first examined by the members of the previous year's jury, who select around ten candidates in each category.
The finalists are invited to come and present their career and their works during an audition before a jury of experts (buyers, publishers, gallery owners, exhibition organisers, institutions, etc.) who debate and choose the winner.
Call for applications
The call for applications is open from the beginning of March to the end of April. Subscribe to our newsletter to stay informed.