30 years of the Grands Prix de la Création
The call for applications is open until May 22 - 12:00
Grands Prix de la Création de la Ville de Paris
The Grands Prix de la Création de la Ville de Paris are awarded to seven talented designers, fashion designers and craftsmen.
Presentation of the scheme
The Grands Prix de la Création de la Ville de Paris celebrate their 30th anniversary!
A year to celebrate the talents of design, fashion and crafts that make Paris, the capital of creation, shine.
For 30 years, the City of Paris has renewed its commitment to the creative professions each year. These sectors are at the heart of the transitions necessary for our world. These sectors are at the heart of the transitions necessary for our world. They allow us to create new imaginations, to design new uses, and to respond to societal, environmental, equality, inclusion and universal accessibility issues.
In 2023, the Grands Prix de la Création de la Ville de Paris will reward 7 winners: 3 Grands Prix, 3 Emerging Talents and 1 Fashion Accessories Prize.
The Grand Prix rewards a professional for the quality of his or her project and career path, development strategy, commitment to the transmission of know-how or innovation. This prize is aimed at experienced professionals, companies and brands whose development is well advanced.
The Emerging Talent Award recognises a professional with a promising project. The award is an encouragement.
The new Fashion Accessories Award, in partnership with ADC, recognizes emerging or established accessory projects (leather goods, shoes, gloves, belts, etc.).
An endowment of 18,000 euros is awarded to the winners. Each prize is endowed with 8,000 euros by the City of Paris and enriched via the Fonds pour les Ateliers de Paris by private partners: the Fédération Française du Prêt à Porter Féminin, ADC, the Galeries Lafayette Group, ESMOD, Plendi by VINCI Construction, Roger Pradier, Victoire, and the Galia Group
In addition to the prize money, the winners will benefit from the visibility offered by the media partners and associates: Premiere Classe, Paris Design Week, Maison&Objet, Alliance France Design, Ipocamp, Intramuros, Fashion Network, AD Magazine, La Gazette Drouot, The Good Goods, GOODMOODS, PAUL.E, Gestes, Process Magazine, MODEM, Silhouette and Eyes on Talents
Several highlights will also punctuate this anniversary year. A retrospective exhibition will be held during the European Heritage Days in the Salons of the City Hall on September 16 and 17, 2023.
Call for applications
The call for applications is open until Monday, May 22 - 12:00. Before submitting your application, please read the rules and conditions of participation below.
Conditions of participation
The competition is open to designers in the fields of design, fashion and craft who are over 18 years of age;
The competition is aimed at companies.
Candidates must have been in business for at least one year on the date of registration for the competition: (date of creation of the company or brand - Kbis or k extract, D1 extract for craftsmen). 
The professional activity of the candidates must be registered with the French tax authorities.
A candidate can only register for one of the three disciplines: design, fashion, crafts.
Winners of previous editions of the Grands Prix de la Création as well as candidates who were winners of a competition the previous year are excluded from participation.
Candidates must present pieces or projects that have not been awarded in another French or international competition.
The applications are first examined by the members of the previous year's jury, who select about ten candidates in each category. The finalists are then invited to come and present their work in front of a jury of experts (buyers, publishers, gallery owners, exhibition organizers, institutions...) who will debate and choose the winners.
History
Paris has always been associated with creation. It was therefore natural for the capital to give itself a distinction that saluted this singularity. Thus, in 1993, the Grand Prix de la Création de la Ville de Paris was born, an annual award for a talented creator.
In 2003, the prize was expanded to include three categories - design, fashion and crafts - and rewarded one emerging and one established professional in each category.
Since their creation, more than a hundred winners have been distinguished by the Grands Prix de la Création de la Ville de Paris. Many of them are or have become big names in these sectors, such as Ronan Bouroullec, Inga Sempé or more recently Ionna Vautrin and the 5.5 design studio for design; Pietro Seminelli, Tzuri Gueta, Sophie Dalla Rosa, Simone Pheulpin for arts and crafts; and Yiqing Yin, Christine Phung, Julien Fournié, Sakina M'Sa or Valentine Gauthier for fashion.
Leading figures in design, fashion and crafts have also chaired the Grand Prix jury: Matali Crasset, Mathias Kiss, Hubert Barrière, India Mahdavi, Julien Fournié and, in 2021, Amélie Pichard, Laura Gonzales and Sam Baron.
The 2022 Jury Chairs
François Azambourg
Design Jury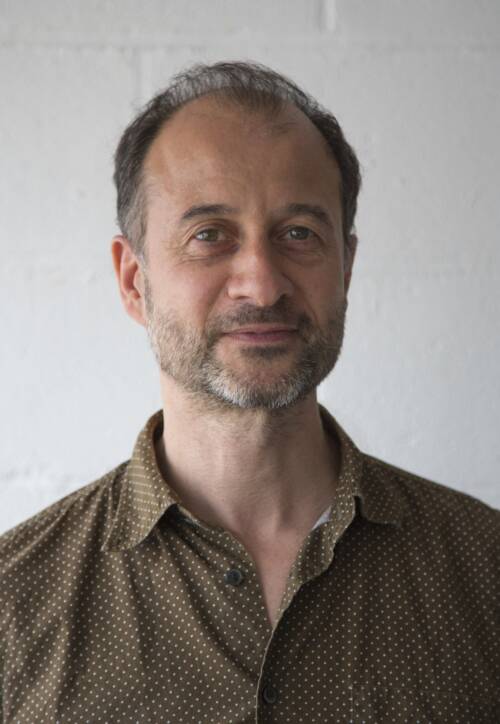 What do you expect from candidates for the Grand Prix and the Emerging Talent Prize?
A total investment in environmental and/or societal issues, plastic and technical qualities.
A graduate of ENSAAMA in Paris, winner of the Villa Médicis hors les murs in 2003, of the Grand Prix du Design de Paris in 2004, of the Musée des Arts Décoratifs competition, and Creator of the Year at the Salon du Meuble-Paris in 2009, François Azambourg devotes his work to the alliance of techniques and art specific to the applied arts. His work, which is essentially focused on the search for lightness and economy of materials, has led to numerous patents and awards. His creations have been included in the collections of the FNAC, the Musée des Arts Décoratifs in Paris and the Centre Pompidou.
Christine Phung
Fashion Jury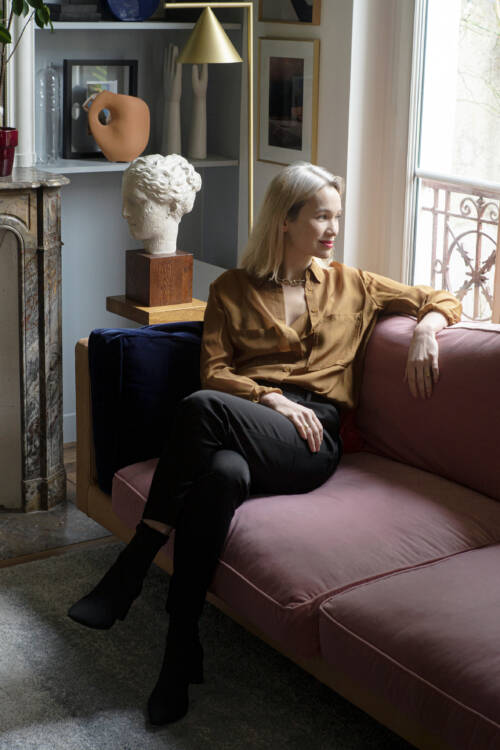 Christine Phung is a French fashion designer and artistic director, who works with some of the biggest names in fashion. She won the Grand Prix de la Création de la Ville de Paris in 2011 and the "Premières Collections" prize from ANDAM in 2013. These stepping stones allowed her to develop her own creative universe with geometric, organic or architectural forms and crossed by the art of the motif. Through her drawings and her singular look at her surroundings, Christine Phung shapes her vision of fashion: "a perfect meeting of multiple skills" and of clothes: "a second skin chosen to present oneself to the world". A vibrantly sensitive requirement.
What do the Grands Prix de la Création mean to you?
The Grands Prix de la Création articulate all these dimensions at once: the enthusiasm and energy linked to the discovery of new talents who will enrich our common artistic heritage, the influence of French crafts... They are the symbol of a solidarity and a dynamic around creativity, craftsmanship and know-how. They highlight and animate a community of creators that we all need!
Ludovic Avenel
Jury Art Trades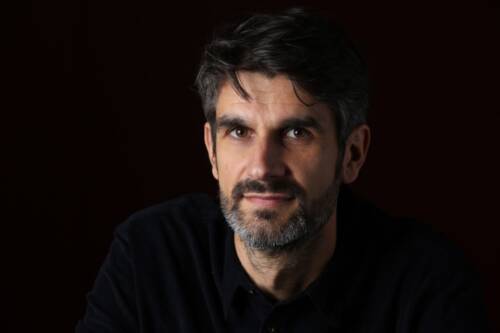 Ludovic Avenel was born in 1984. Trained at the Ecole Boulle, he became known after graduating in 2007 when he was awarded the Bettencourt Schueller prize for the intelligence of the hand.
Since 2008, Ludovic Avenel has been based in the center of the Faubourg Saint-Antoine in Paris. He combines creativity and know-how to create unique pieces or limited series of furniture for international clients. Between an artistic approach and a practice of design methodologies, he is in constant search of beauty in all its forms.
What does it mean to you to be president of the Grands Prix de la Création?
It is an honor and a responsibility, and it is in a spirit of benevolence and harmony that I will be happy to share this moment with the candidates and members of the jury.