Clotilde Toussaint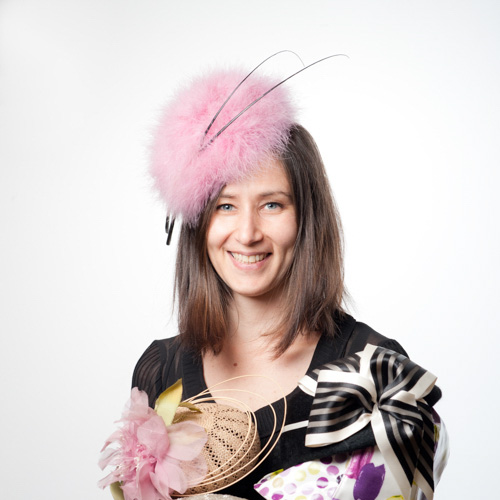 Trained at the Chambre Syndicale de la Couture Parisienne and at Christian Dior, Clotilde Toussaint works for various Parisian fashion houses, including Jean-Paul Gaultier's, as well as for major Parisian and international entertainment venues such as "Le Moulin Rouge" and "Holiday on Ice"...
Attached to the values of excellence, know-how and transmission, her creations are born of an intimate dialogue with the material: mismatched materials, diverted from their original function, or highly contemporary materials. It is through touch, through direct experience with the form and texture, that her creations take shape.
In 2011 she was awarded the title of "Meilleur Ouvrier de France".
Today, she decides to create her own line of hats and to found her own brand.
Projects