UNQUI DESIGNERS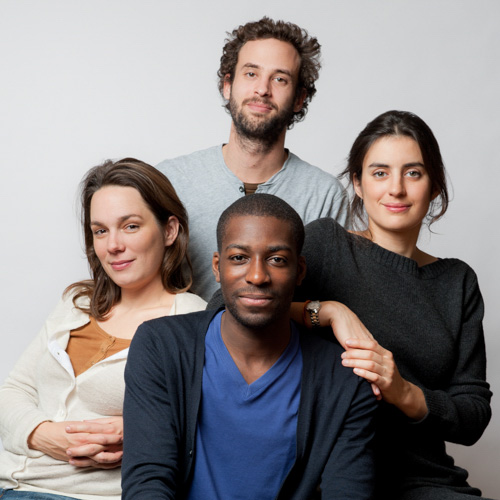 Graduates of Strate College, Esther Bacot, Arnaud Le Cat, Coralie Frick and Luther Quenum joined forces in 2009 to form the Unqui Designer collective.
The passion for creation and the will to question the world around us are the key elements of their individual and collective motivation. Their work is based on reflection on uses, scripting and the systemic approach. They intervene in many fields to deal with design projects as well as exploratory projects. This is how they approach the creation of a lighting fixture or the reflection on an innovative kitchen which earned them the Emile Hermès Prize in 2011.
Four designers, four points of view, one consultation for a quest for meaning and simplicity.
Projects