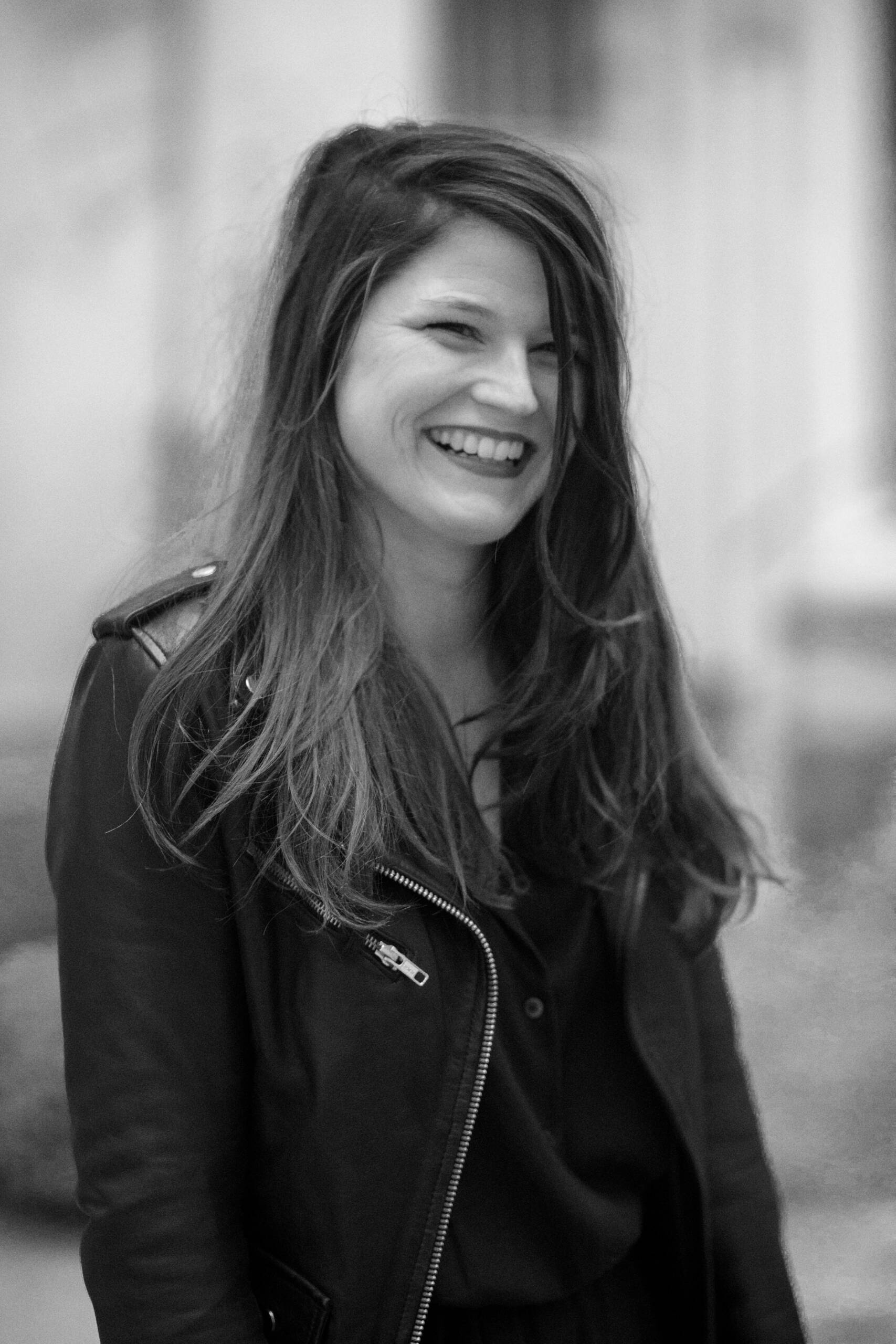 Mayeul Gauvin, a painter and metalworker, joined Les Ateliers de Paris in September 2022. From the wall to the object, she imagines singular surfaces for custom projects in France and abroad.
Graduated in 2016 from thePivaut school with the congratulations of the Jury, Mayeul discovers the work for luxury houses in the workshops ofIsabelle de Borchgrave in Brussels, then at Marianne Guély in Paris, before founding in 2020 her own design workshop. 
Decorations for Petit H (Hermès), Louis Vuitton, Cartier or Prada as well as illustrations for prestigious hotels such as the Lutetia or the Negresco have been created thanks to these trusted collaborations.
Mayeul creates surfaces that speak of oneself, surfaces that create a link and immerse the viewer in a disorienting visual experience. By playing with proportions, colors and materials, she hijacks the codes of traditional decor and proposes a renewed look. Nourished by her studies in literature and art history, and convinced that surrounding oneself with an environment that resembles one's own contributes to one's daily well-being, her creations want to tell stories that feel good.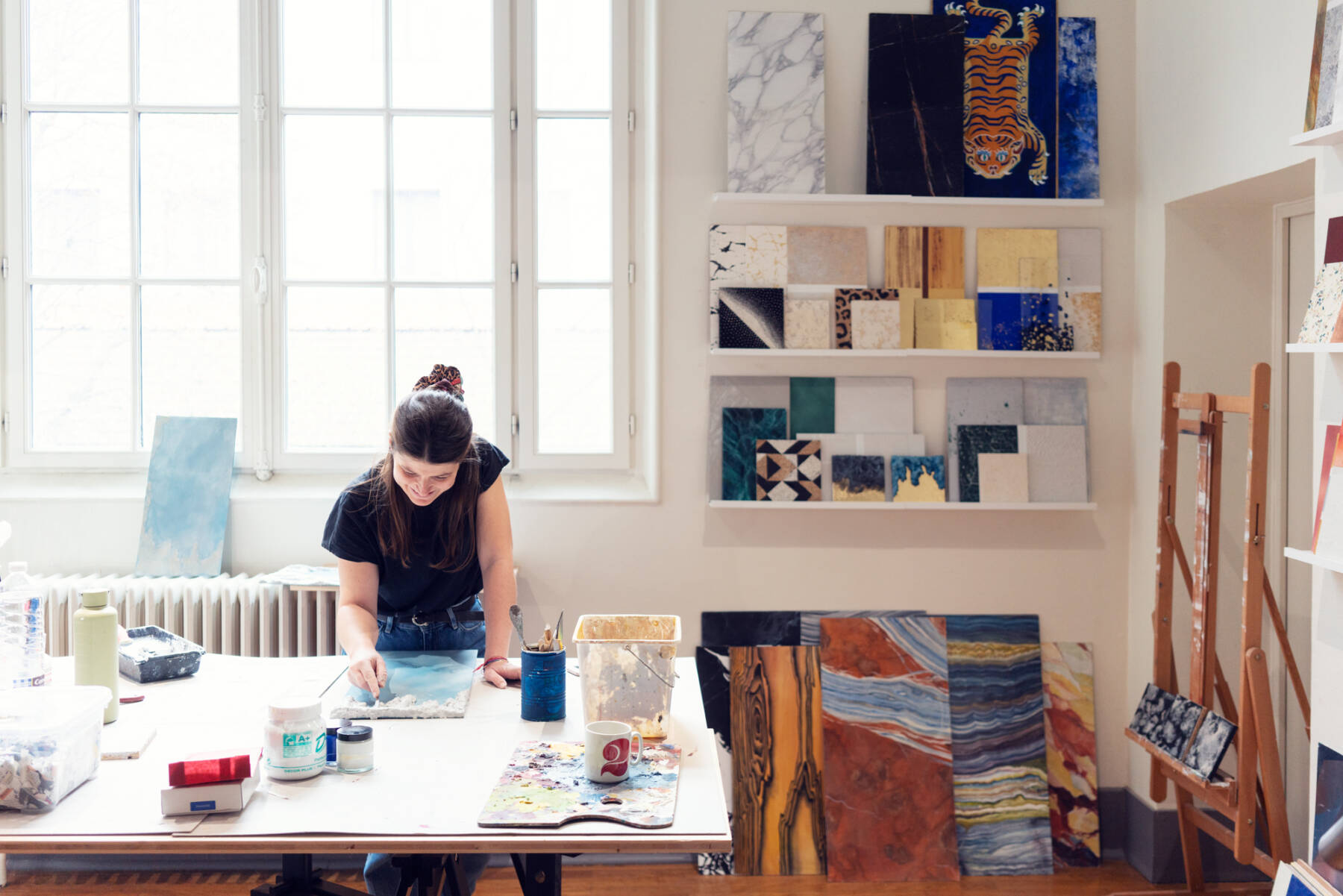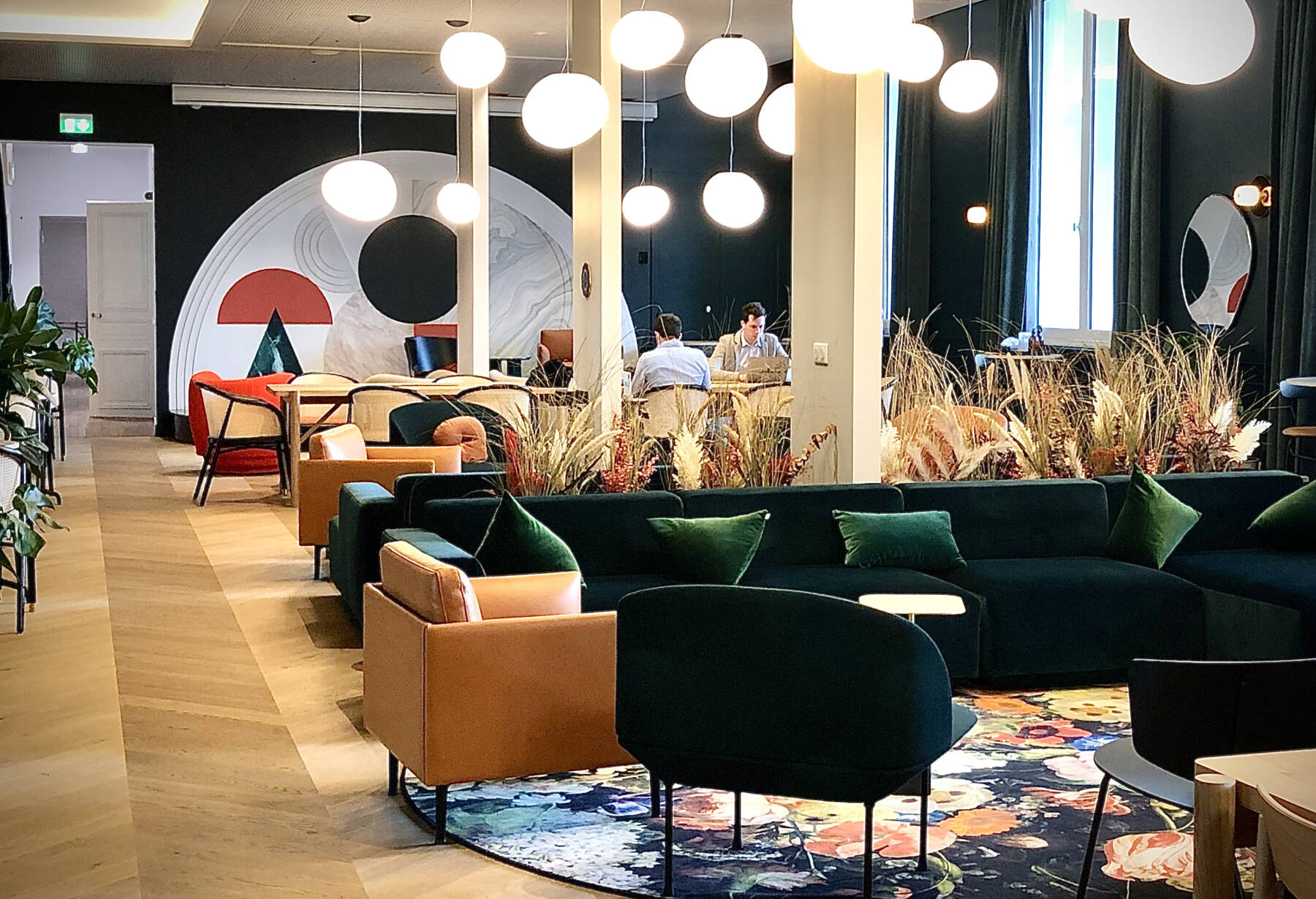 Passionate about the material, Mayeul explores the possible and forgotten alternatives of old painted decorations. By valorizing these perishing skills and adapting them to her different projects, the painter-maker refuses the impoverishment of surfaces due to the mechanization of skills. Here the handmade and the made-to-measure prevail. Eggshells, mineral wastes, vegetable glues, paper scraps... Everything is a pretext to explore new possibilities and to propose a unique project that will last.
In his studio, Mayeul invites people to indulge in a sharing experience that allows sensitive connections to emerge between a project and the people involved. From these numerous encounters, singular stories are born, brought to life through a personal universe that is whimsical, poetic and joyful. The creations of the workshop are thus similar in their singularity: like each exchange, each project is unique.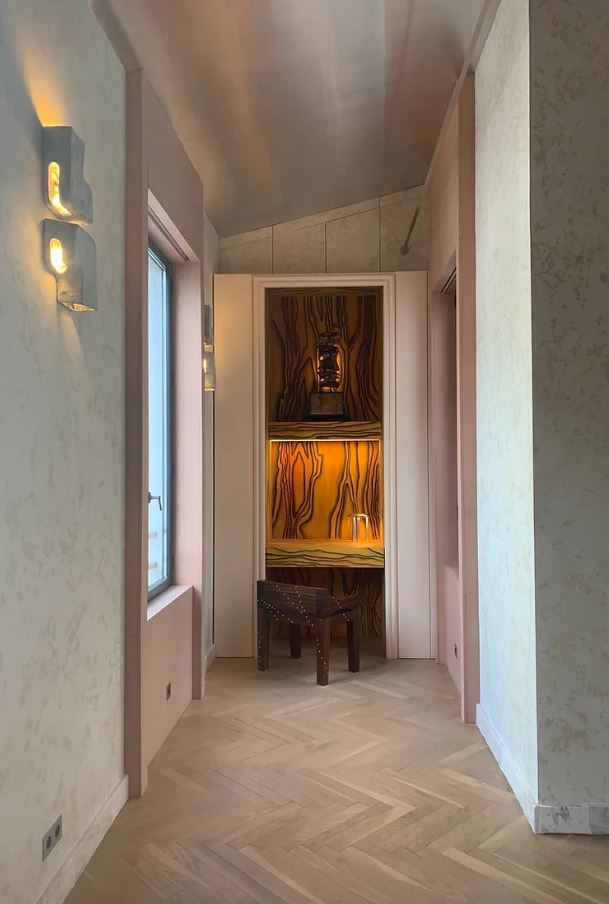 On the occasion of the Journées Européennes des Métiers d'Art, Mayeul will offer a discovery workshop for 8-12 year olds. Participants will be able to create a small sky decoration mixing painting and gilding, which they will be able to take with them at the end of the workshop. 
In pictures