Edo Tokyo Kirari - 2019/2021/2022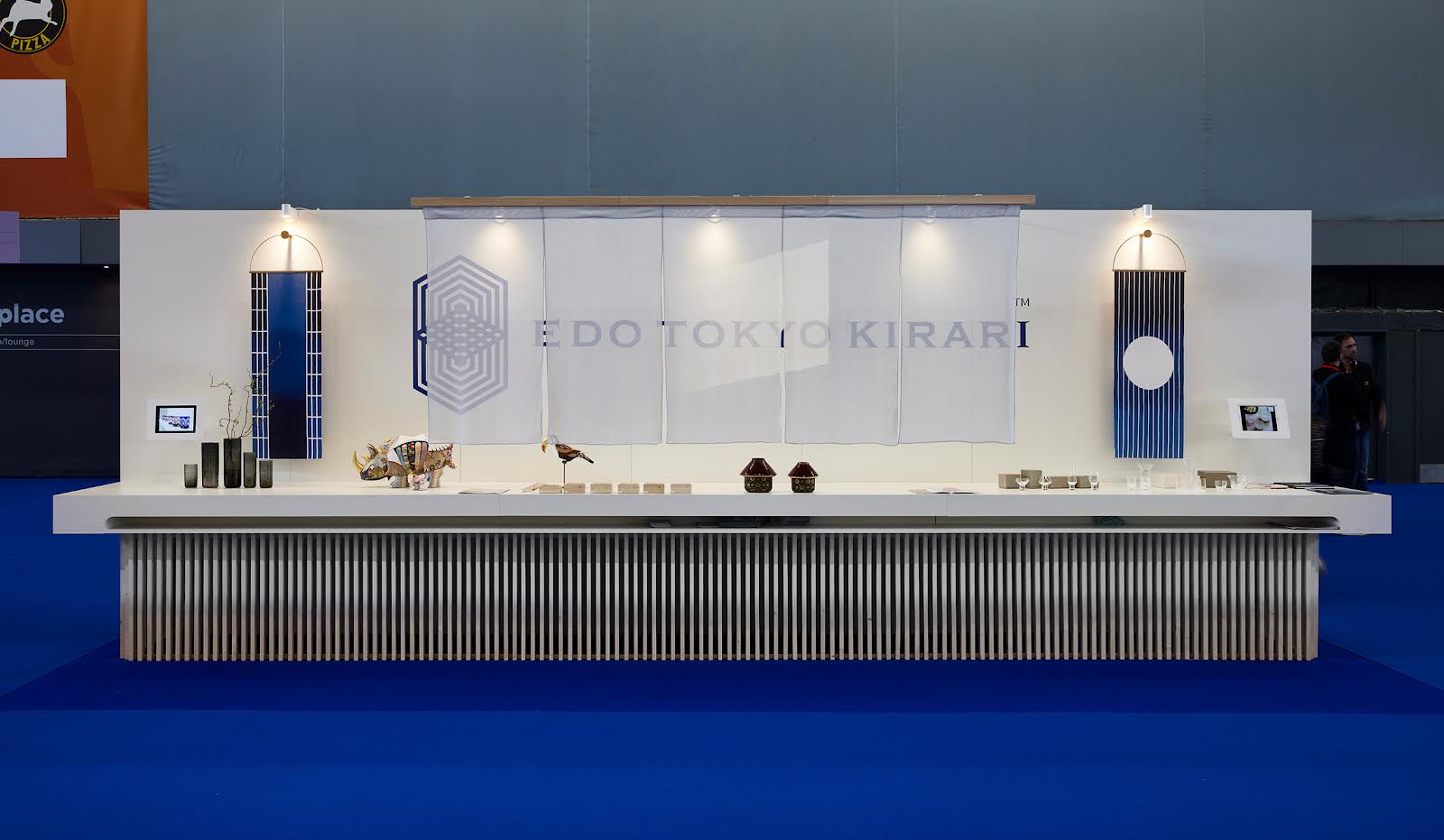 Edo Tokyo Kirari is an international cooperation programme, supported by the cities of Tokyo and Paris, which brings together professionals from the Tokyo craft industry and designers from the Bureau du Design, de la Mode et des Métiers d'Art network. Its objective is to renew the offer of Japanese professionals and to allow Parisian designers to discover Japanese know-how.
The objects made for the last edition were exhibited at Maison&Objet in January 2023.
Designers for the 2022 edition: Pierre Charrié, Flavien Delbergue, Rimasùu studio
Tokyo manufacturers for the 2022 edition : Kimoto Glass Tokyo, Hirose Dyeworks, Miyamoto Unosuke, Nakamura, Ryukobo, Yamamoto Noriten
Parisian designers for the 2021 edition: Jean Couvreur, Pauline Androlus, SCMP Design Office
Tokyo manufacturers for the 2021 edition: Kimoto Glassware Co. ltd, Marukyu Shoten, Matsuzaki Ningyo Co. ltd, Nakamura Inc, Edokiriko Shop Hanashyo and Ryukobo Co. Ltd.
Parisian designers for the 2019 edition: Natacha Poutoux and Sacha Hourcade , Lucie Touré, Elise Fouin
Editions 2021 / 2022