Morgane Baroghel-Crucq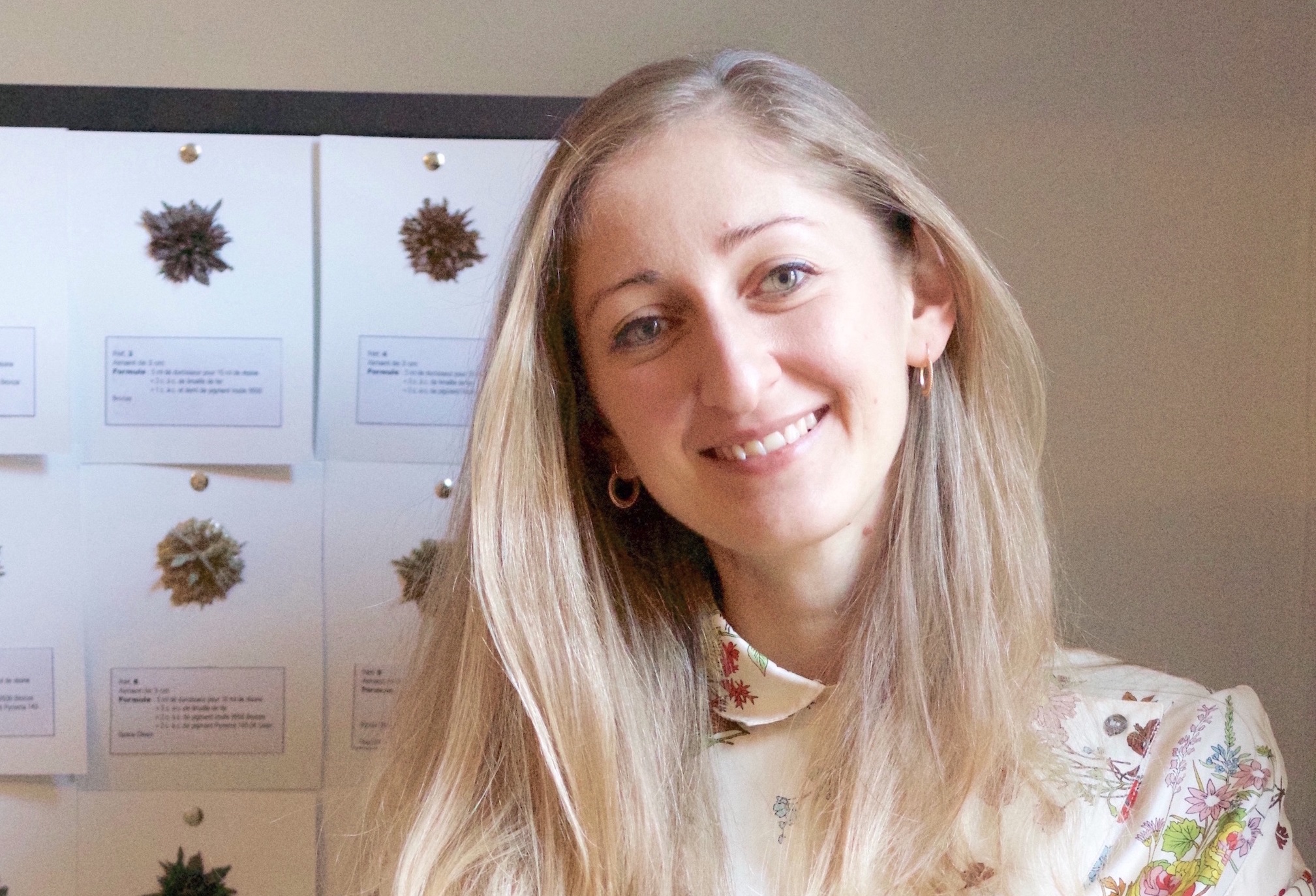 I'm linked to materials," says Morgane. The women in my family practiced what was known as ladies' crafts. My grandmother, with whom I spent my vacations as a child, used to knit and sew... She would start with simple threads and, with her hands and a few tools, make clothes and objects out of them. I've always thought of her as a magician. And I was lucky that she and my mother passed on these techniques to me. So it was only natural that Morgane should take a baccalaureate in applied arts. She then enrolled in a preparatory course at ENS Cachan, specializing in design, before joining ENSCI-Les Ateliers, where she focused on textile design.
It was there that I discovered weaving. I also did some engraving, which enabled me to approach a certain form of finesse. And it was during my diploma project in 2009 that I began to establish a style. I'm inspired by landscapes, or rather by the creative process of landscapes, which are sculpted by wind, water... There's an interdependence of elements, just as in weaving.

Morgane Baroghel-Crucq
This passionate weaver, who explains how hypnotic her activity is and how it brings her a tremendous sense of well-being, bought her own loom as soon as she finished her studies. She then embarked on a freelance career, while creating her own textile collections. Her career has been marked by many encounters and successes, including the Prix de la Jeune Création Métiers d'Art in 2015, a grant from the Fondation Banque Populaire, and an exhibition at the Révélations trade show... All the way to this Grand Prix, which goes hand in hand with a busy end to the year with exhibitions in Aix, including a solo show, and in Paris.
Settled in her own workshop since 2018, she is still taking her time with research. Winner of the Banque Populaire Foundation in 2021, "a boost to her career", she is currently working on wire marquetry in order to take part in hybrid approaches that will enable her to develop collaborations with other art craftsmen.
Projects