Solenne Jolivet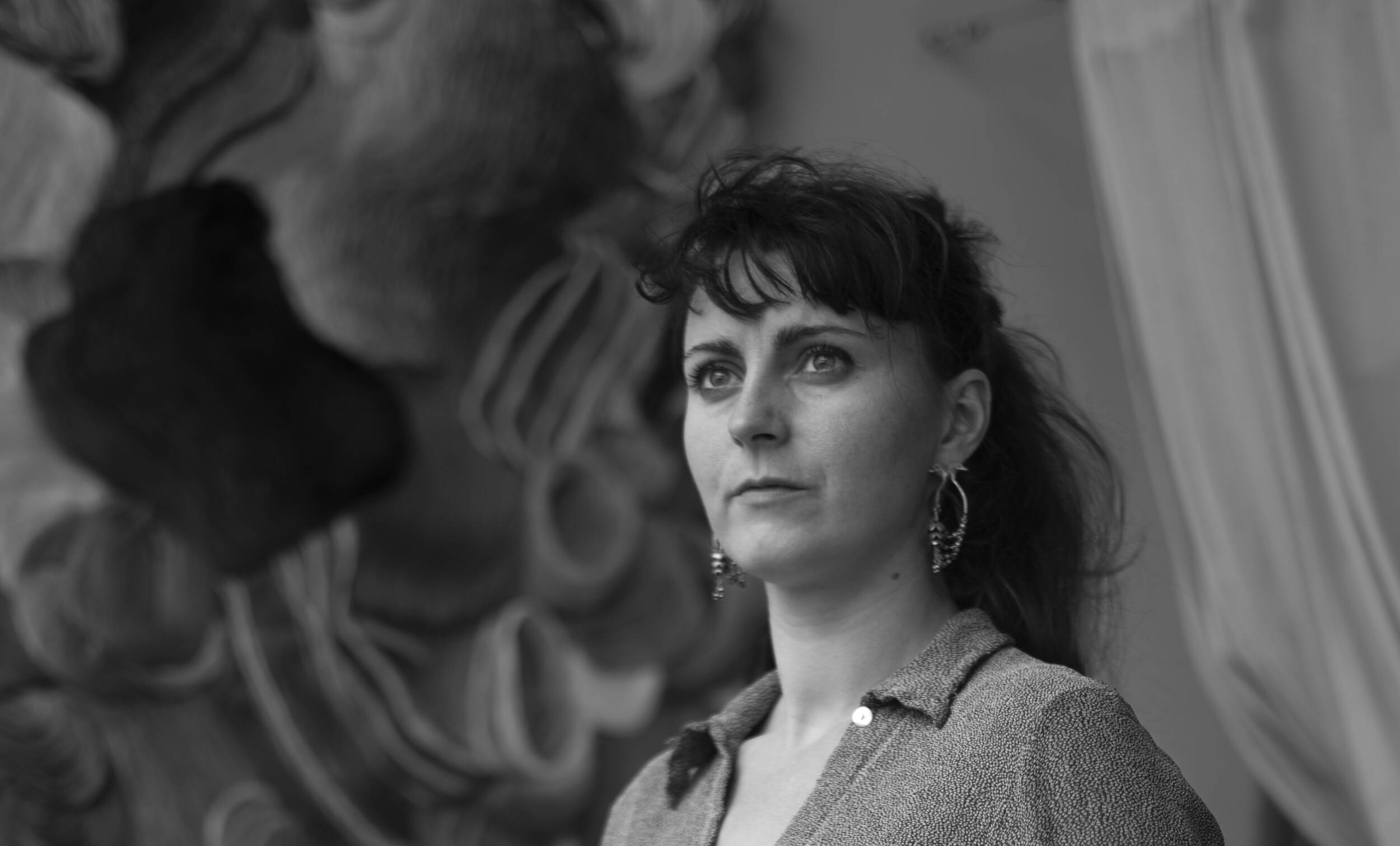 Award-winning artist

Solenne Jolivet

Prize sector

Art and craft

Type of Award

Emerging Talent

Price Year

2023

Contact

Instagram
At the age of 11, her mother gave her an embroidery kit. That's how she started embroidering. She never stopped. Her passion was such that, at the age of 12, she took an internship with the Breton embroiderer Pascal Jaouen. "I found myself working with retired ladies, but it confirmed my desire to dedicate myself to this craft. With her Bac STI in applied arts in hand, she enrolled at the Ecole Duperré in 2008 to take a diploma in textile arts with an embroidery option.
Then she wanted to develop her own world. She took a higher diploma in applied arts and enrolled at IFM in management. Her dream finally came true.
In 2016, she joined Hermès, to develop fabrics. And... she was bored. She misses the material. So she perfects her artisanal proposal.
Right from the start, I wanted to free myself from tradition. I took the time to experiment, to find my own identity and uniqueness. I use thread as a pigment. I've created what I call the atoll technique, with coiled threads that create nuances. This allows me to design
different elements that will go into large-scale pieces. I work in the spirit of a craftsman for interior designers, but I also have more personal and artistic proposals.Solenne Jolivet
Settled in her own workshop since 2018, she is still taking her time with research. Winner of the Banque Populaire Foundation in 2021, "a boost to her career", she is currently working on wire marquetry in order to take part in hybrid approaches that will enable her to develop collaborations with other art craftsmen.
Projects