Jonathan Prioux at the Imprimerie d'art des Montquartiers - 2022
"I'm going from intern to shop manager, I don't think you can expect anything better!" - Jonathan Prioux
Jonathan Prioux, winner of the 2022 Savoir-faire en transmission awards, is currently working at theImprimerie d'art des Montquartiers in Issy-les Moulineaux, alongside Pascal Duriez.
Jonathan has a professional baccalaureate and a BTS in printing production. It is through a colleague of Pascal's, who does copper engraving and who had already hosted a trainee in the framework of the "Prix Savoir-faire en transmission", that Jonathan knew about the Prize.
Since the beginning of his internship, Jonathan has been able to practice graphic design and printing of several art books: "On art books, we do almost everything from A to Z, we don't only take care of the printing part. However, we subcontract the binding and leather work because we don't necessarily have the right equipment in the workshop.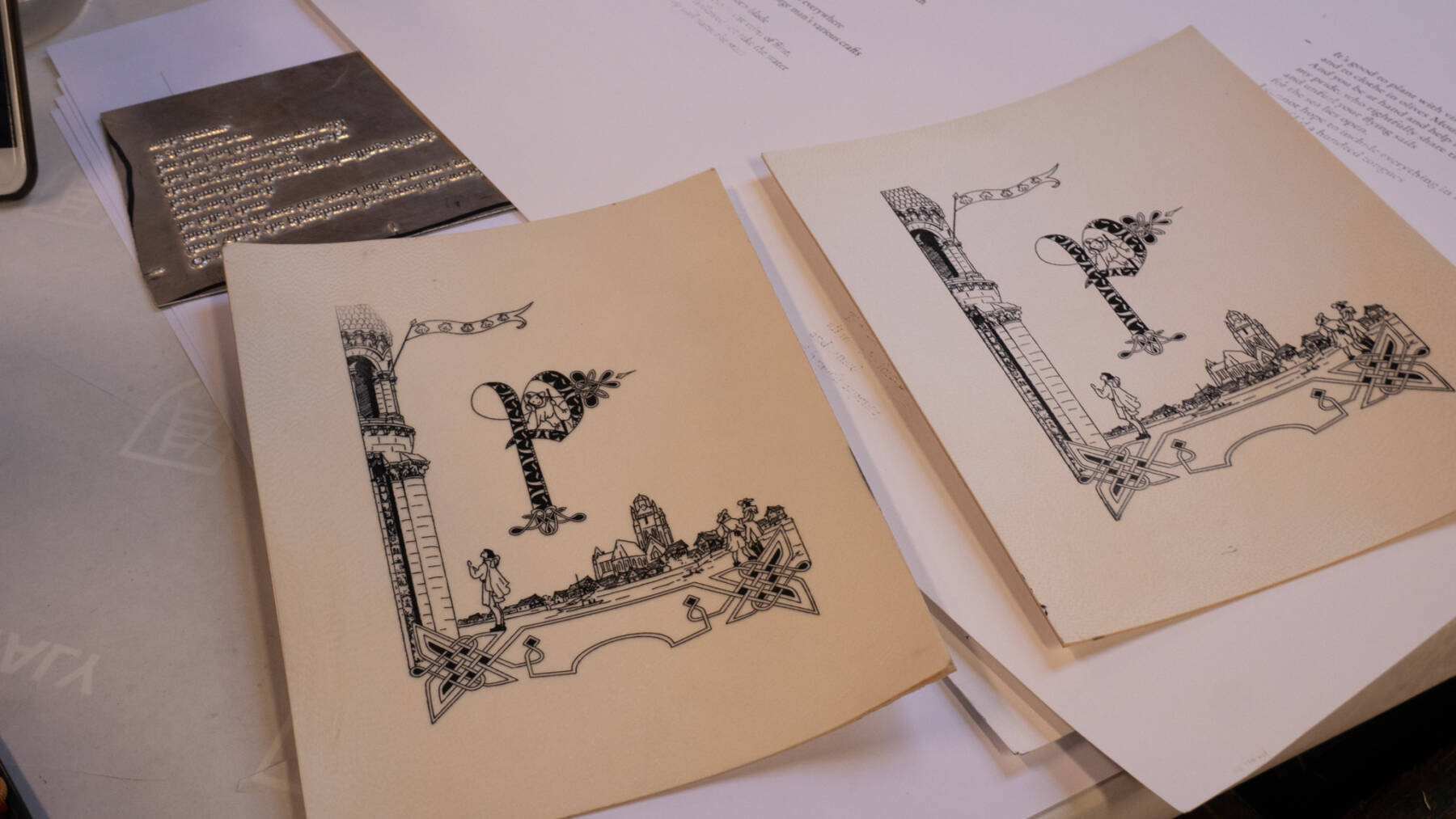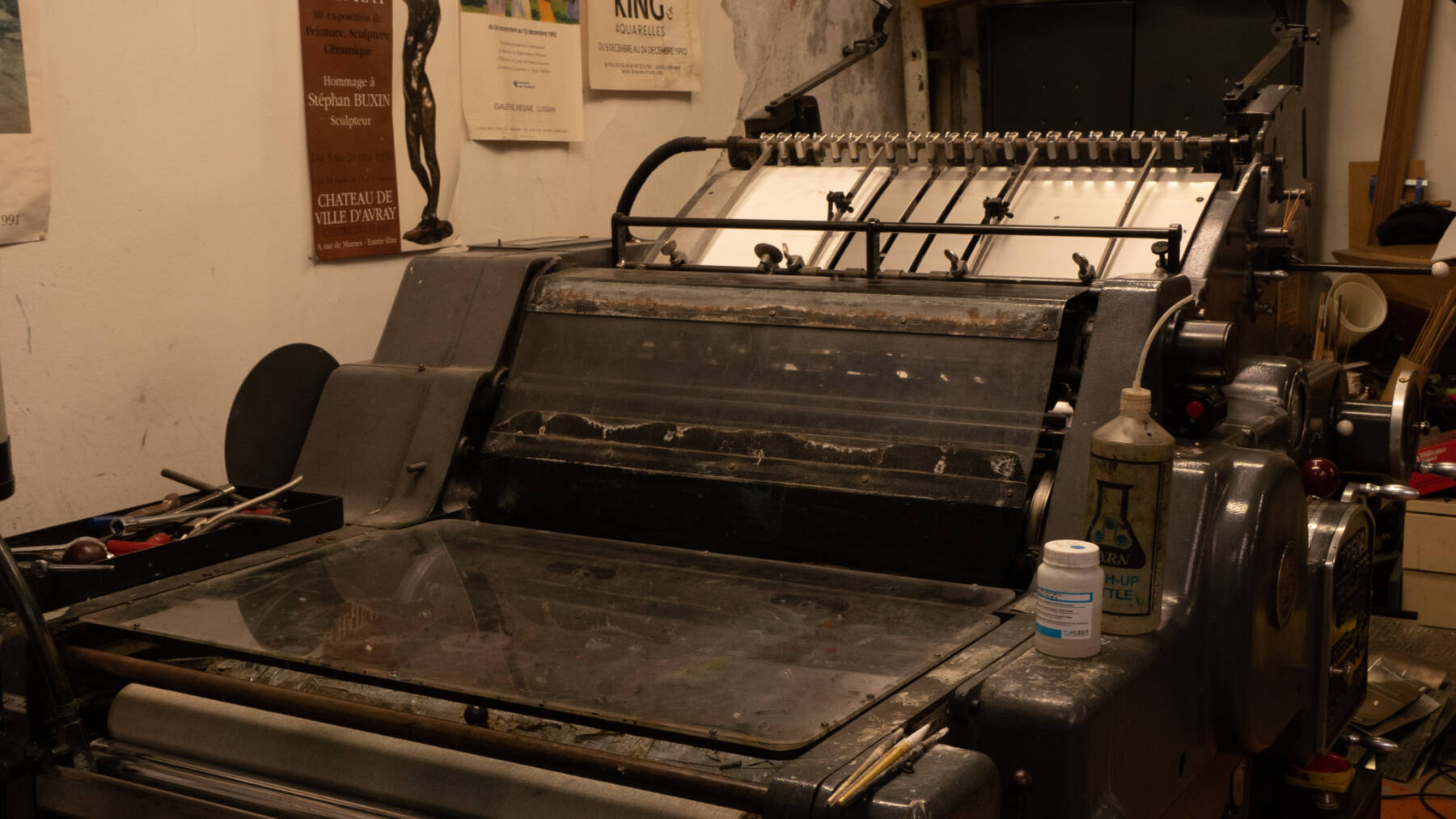 The two artisans had already worked together before, so the workshop was an opportunity for Jonathan to consolidate his learning with more traditional techniques.
"Here, printing does not work in the same way as in my previous internships, the machines do not require the same process. This allowed me to get back to the roots of real printing, which is what I was looking for, this less modern and more classic side of printing."

Jonathan Prioux
With Pascal Duriez retiring, the workshop will be taken over by an editor and with Jonathan as workshop manager: "After 48 years of work and the approaching retirement, the goal would be to train him in the most complete way
so that he can take over the workshop."