Chloé Valorso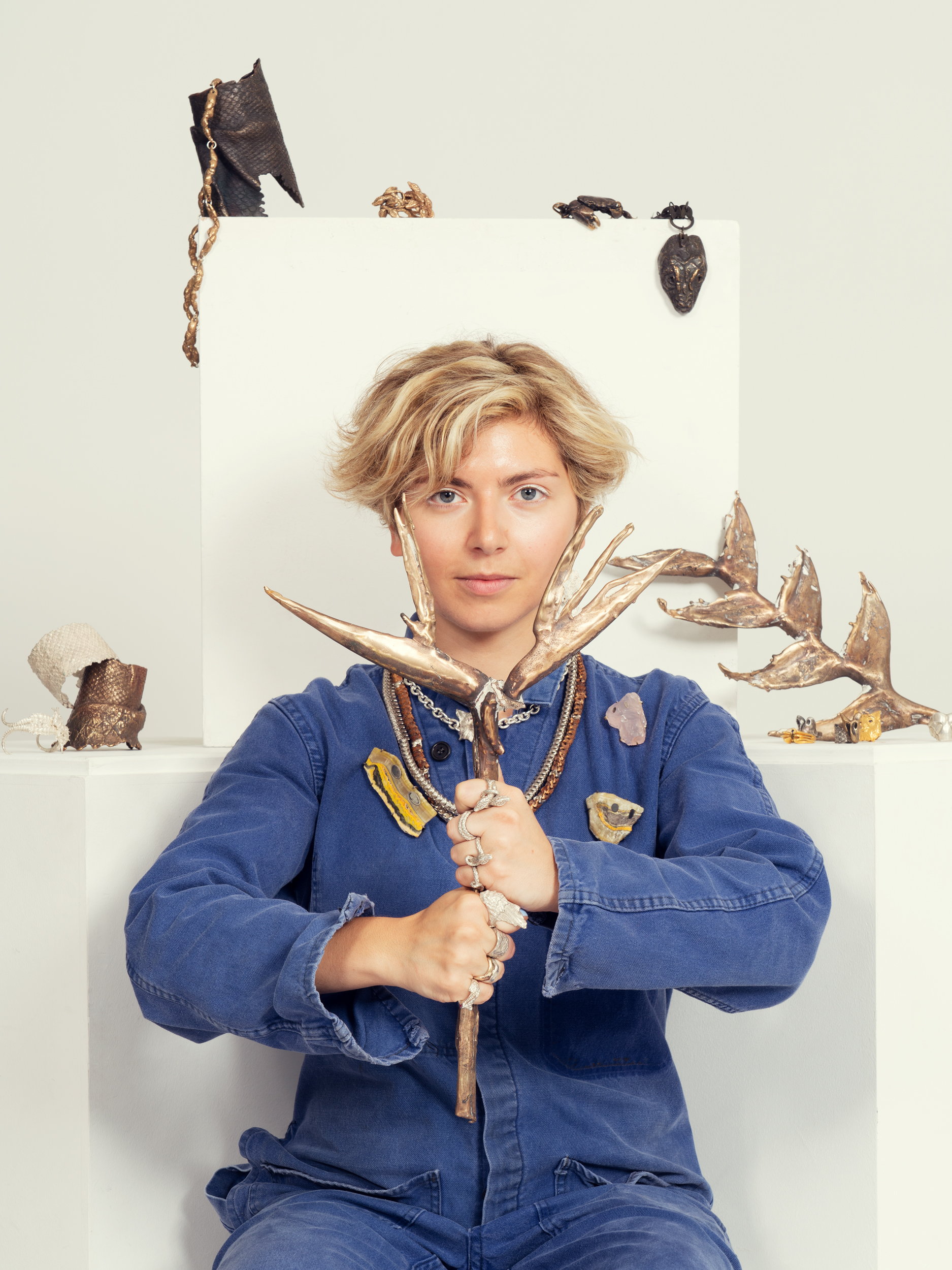 A graduate of Central Saint Martins and the Royal College of Art, with a master's degree in "metal & jewellery", Chloé Valorso creates sculptural jewelry.
Trained in shamanic breathing, she infuses
her creative process with a spiritual quest, a practice
experiential. Her one-of-a-kind pieces, especially those made with lost wax, retain the trace of tools, the imprint of gesture, the alchemy of alloys and patinas. Symbolic, organic and mythological, they invite us to reconnect with ourselves, with others and with nature. Chloé also creates exhibitions, working at different scales.
Projects