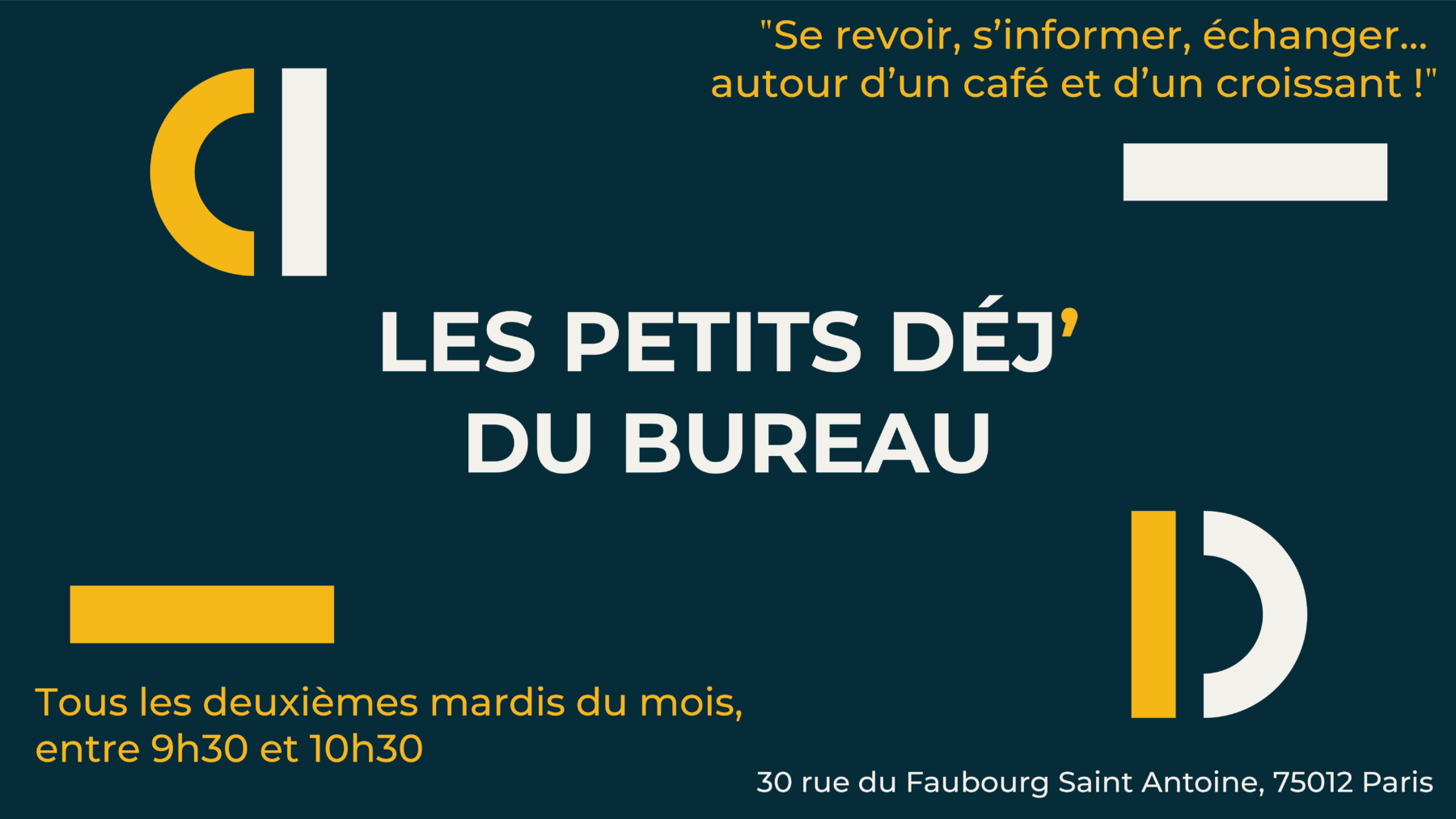 Would you like to know more about our actions?
The members of the Bureauteam welcome you every second Tuesday of the month, between 9.30 and 10.30 am, for a breakfast (coffee, croissant...).
These meetings will be an opportunity to exchange ideas, to meet again and to get information about our actions (incubator, prices, real estate, training...).
30 rue du Faubourg Saint-Antoine (75012) - Metro Bastille.
Free admission.