"Visa for Kyoto - 2018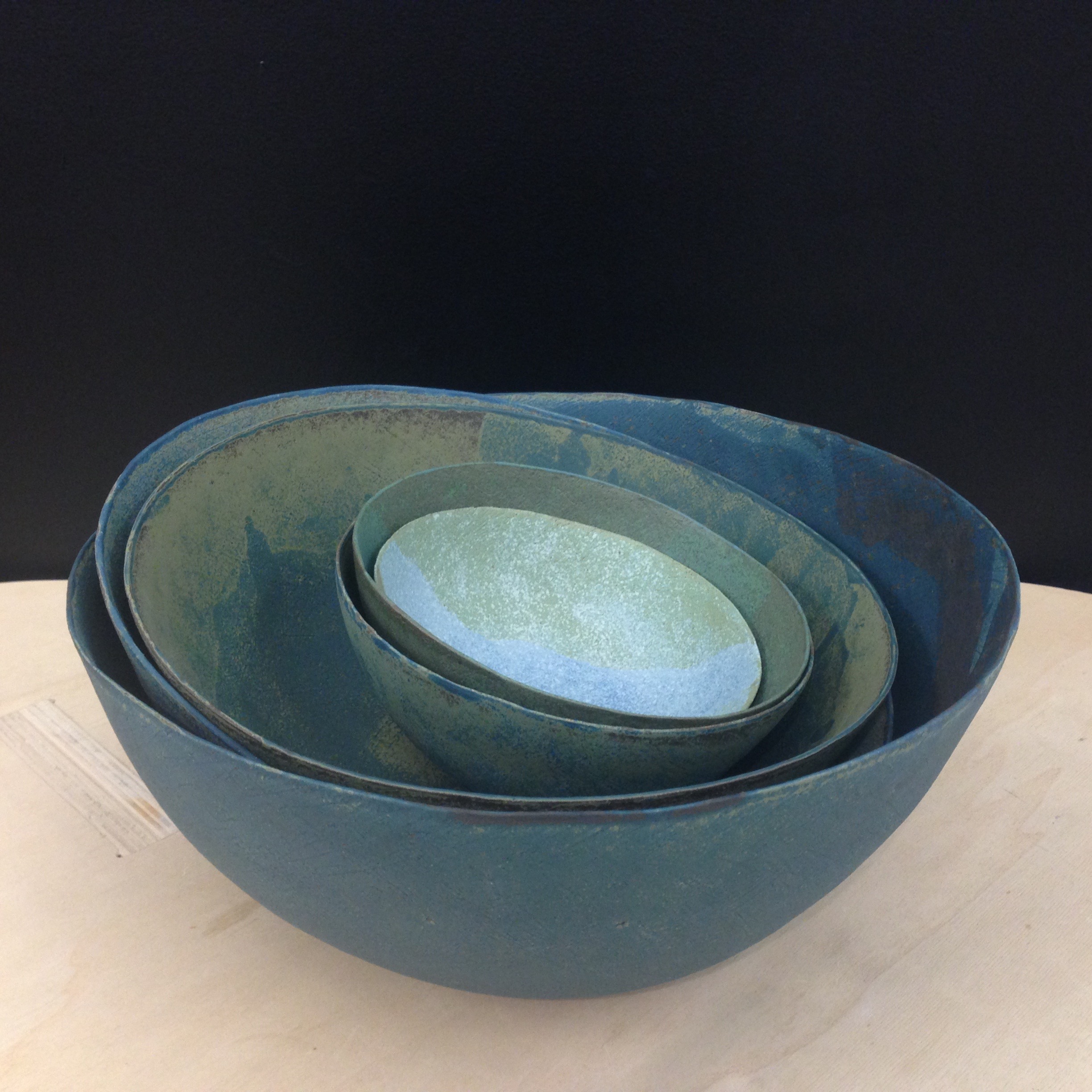 Linda Ouhbi
Linda Ouhbi, a 34-year-old ceramist, was the winner of the 2018 Visa for Kyoto Prize, a competition launched on the occasion of the 60th anniversary of the agreement between Paris and Kyoto. She travelled to Kyoto in the spring thanks to a €6000 grant awarded by the City of Paris.
Linda spent April and May 2018 in the ancient Japanese capital. With the support of the City of Kyoto, she was based at Kiyomizu-yaki-Danchi in the Yamashina district, dedicated to ceramic production. The Kiyomizu-yaki-Danchi association federates workshops and small ceramic production units; it was chaired by Akito Morita, professor of ceramics at Kyoto University of Arts. Linda shared the workshop with Mamie Yamamoto, herself a former student of the university.
In her studio in Pantin, Linda Ouhbi makes stoneware pieces using the colombin technique. These creations, each in their own way, question function and utility, but also the notions of time and progress. Their earthy, worn appearance is the result of research into glazing, the coating that gives them colour and texture, which the ceramist pursues in her workshop by working with natural raw materials. More than a profession or an aesthetic research, Linda Ouhbi approaches her discipline as a way of life in search of a primordial state, a quest for simplicity.
Her residency in the Kyoto region allowed her to get a general view of the current ceramics in Kyoto and its region. Her wish was to meet potters who use ancestral manufacturing techniques and with whom she could share gestures, techniques, intentions, and perhaps words... The research was focused on the traditional jars of the Kyoto region, their shapes, colours, manufacturing techniques, current or past uses, etc. The aim was to design and produce on site a collection of jars inspired by ancient pieces.
To be there was to be able to touch and work with the clay, perhaps from the soil of the Kyoto region itself. It was to discover the tools used, perhaps made by the potters themselves. It meant meeting the artisans in their workplace. A keen traveller, Linda was not yet familiar with Japan and decided to go there by the ceramic route.