Coltesse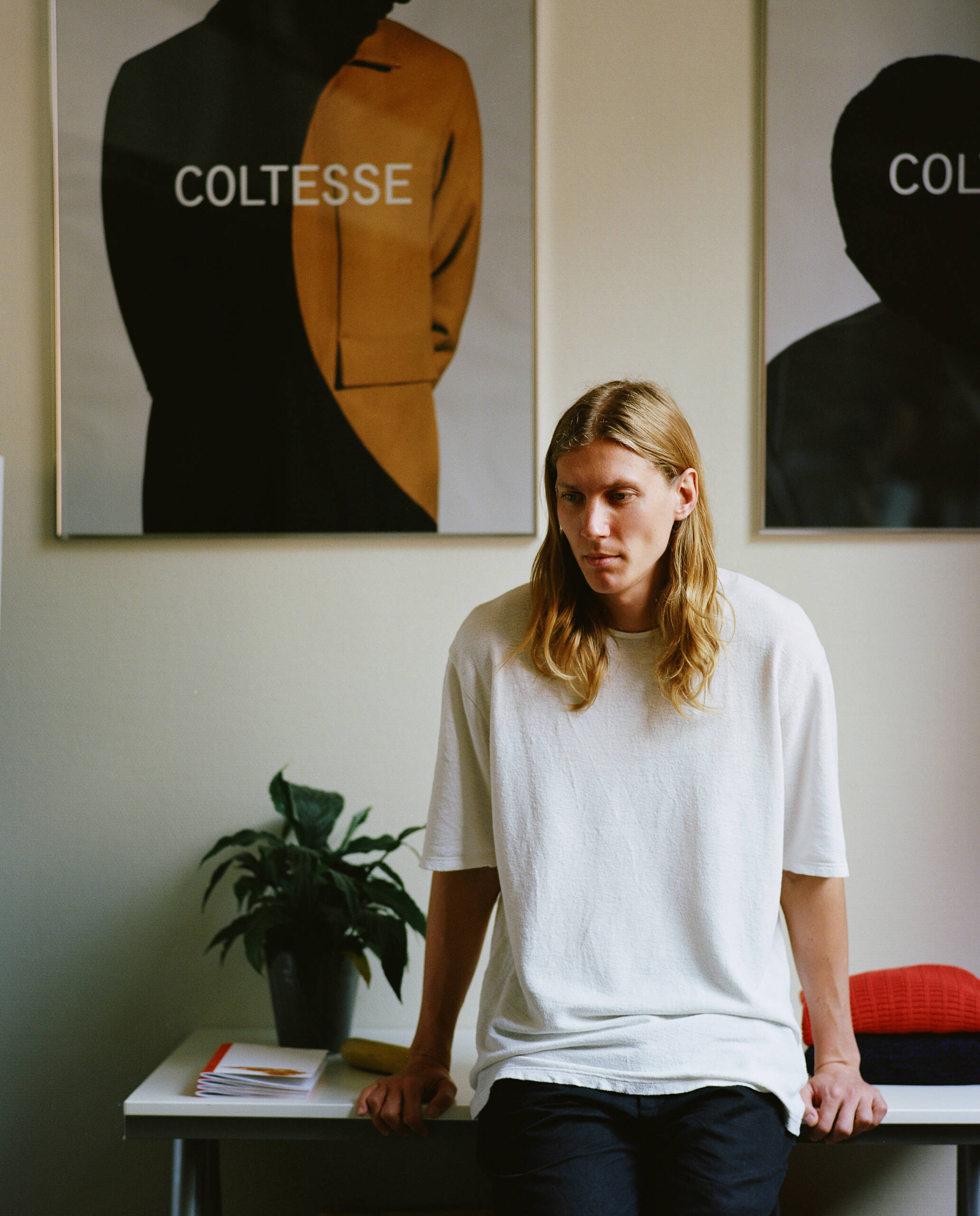 Florent Biard, founder of Coltesse, has long evolved in the world of theater, hence the choice of this name, a reference to the author Bernard-Marie Koltès. He, who was destined to be an engineer, deviated from this trajectory because he wanted to meet new people. Then he abandons the stage to become an artistic director. He then tried his hand at fashion and designed shirts that he exhibited at the Man show. He sold a hundred of them. And very quickly the Japanese are interested in his work.
"This forced me to pass quickly in terms of quality but also volumes," he recalls. Then, the IFM Labels program that Coltesse joined in 2019 and followed, partly during the confinement, allowed us to address other issues. It came at the right time because it was time to review our development scheme. We were focused on B to B and Japan, we were using Japanese textiles and had them manufactured in Portugal. We felt that this was not viable and, above all, it no longer suited me. We wanted to relocate, to feel more rooted in Paris, and to be more caring", explains Florent.
Today, his desires have come true. The brand, which employs five people, offers Made in Paris collections that question the notion of timelessness and challenge the male classics.
This eco-conscious wardrobe is minimalist at first glance, but it hides enormous research on volumes, balance and practicality. It is a discreet work that is discovered over time.

Coltesse
Projects