Julie Richoz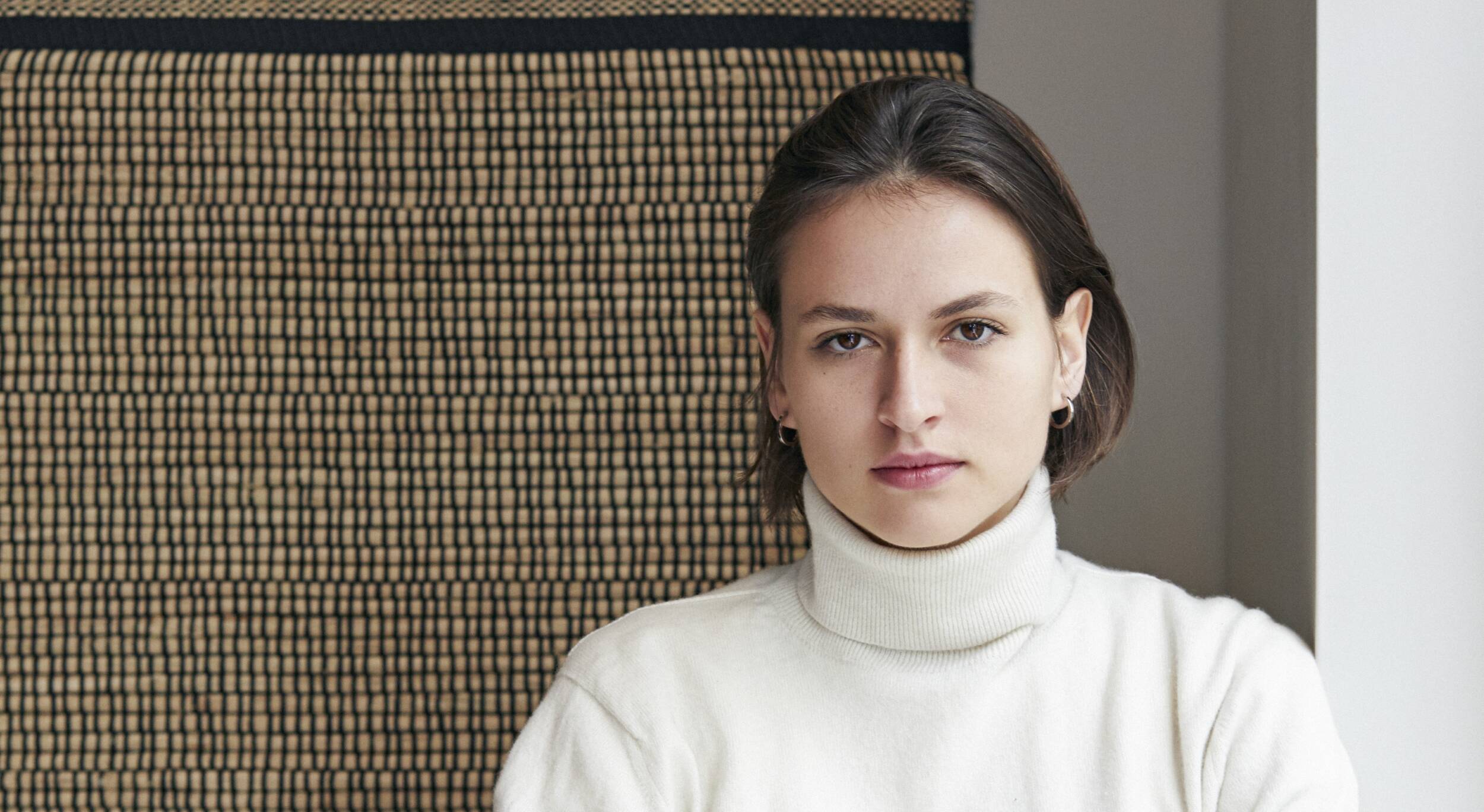 A 2012 graduate of Ecal in Lausanne, Julie Richoz worked with designer Pierre Charpin from 2013 to 2015. Winner of the Grand Prix du Jury at the Villa Noailles Design Parade in 2012, which enabled her to work with CIRVA (Centre international de recherche sur le verre et les arts plastiques), published by Galerie Kreo, she says she entered design practice with one-off pieces or small series.
" However, I put a lot of energy into developing industrial projects, which then become accessible to a larger number of people. It's a different, more complex approach, where everything can come undone for a detail. That's why, when I saw the letter of intent from Inga Sempé, the President of the Jury, I wanted to present my work to her. She explained that she wanted to showcase singular but also industrial objects," says Julie, who set up her studio in 2012.
During her meeting with the jury, she emphasized the dialogue between her practices. She shows her picture-hanging frame, designed for Alessi, and her small rug designed for Hay, which may have had its origins in a more exclusive collaboration for Manufacture Cogolin:
"It's not the same price positioning, but both are magnificent, each with a distinct spirit", she points out. She is also delighted with the launch of small tables designed for Italian publisher Mattiazzi.
They are a true silhouette, like bowls on legs, and are made of solid wood, crafted in Italy. This proves that just because you work in series doesn't mean you can't be bold in language and form.

Julie Richoz
Projects