Solène Petit in the studio of Hervé Obligi - 2022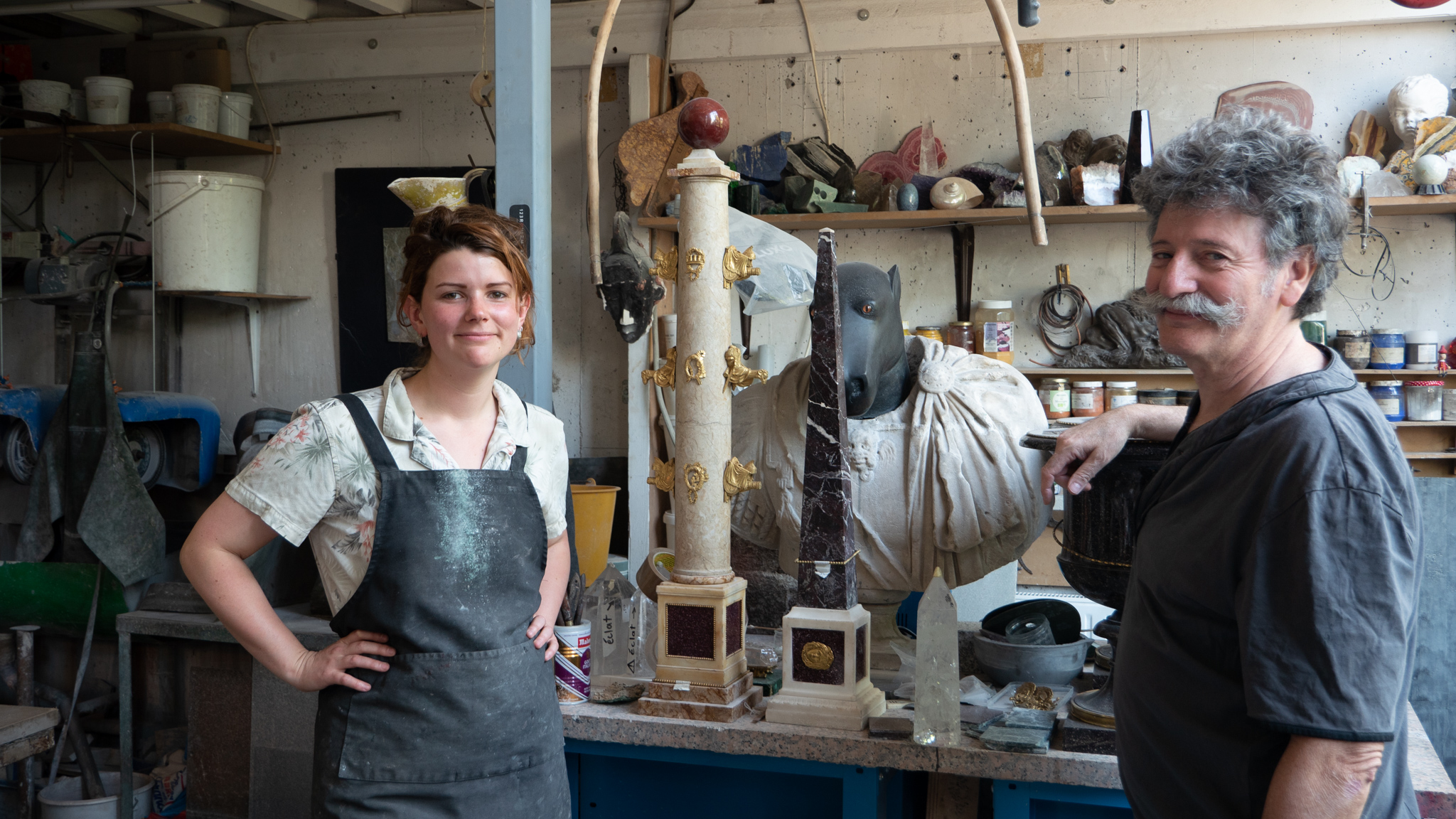 "It's an exchange that is fruitful for both of us, because she has a perspective that is absolutely not mine. I learn as much as she does in the end." - Hervé Obligi
Solène Petit, winner of the Prix Savoir-faire en transmission 2022, did her internship in Hervé Obligi's lapidary sculpture workshop in Montreuil.
Solène studied design and architecture. It was during a student exchange in China that she learned to work with jade and decided to go into gemstone crafts. Before receiving the Savoir-faire en transmission awards, Solène had already been an apprentice in Hervé's workshop for almost a year.
"I already knew the atmosphere of the workshop, so I knew it was going to go well."

Solène Petit
From 1980 to 1982 Hervé offered stone and wood work in his workshop, as it was difficult for him to live only from the craft of precious stones. For the last 15 years, after having expanded his clientele, he has specialized his workshop in lapidary sculpture in creation and largely in the restoration of precious objects.
"That was my difficulty at the beginning and it will be the same for Solène later on: to manage to be recognized enough by the potential applicants, and to be able to access the renovation of objects. We are really in a niche business!"

Hervé Obligi
The Louvre, Versailles, Cartier or Parisian antique dealers... Hervé's clientele is very varied, allowing Solène to discover multiple techniques and to perfect her training in the workshop: "You have to know that stone is a material that requires time. You can't control all the reactions it will have, so you always use new techniques. I realized that even with the year of apprenticeship I had already done, I hadn't necessarily had the time to see everything." - Solène Petit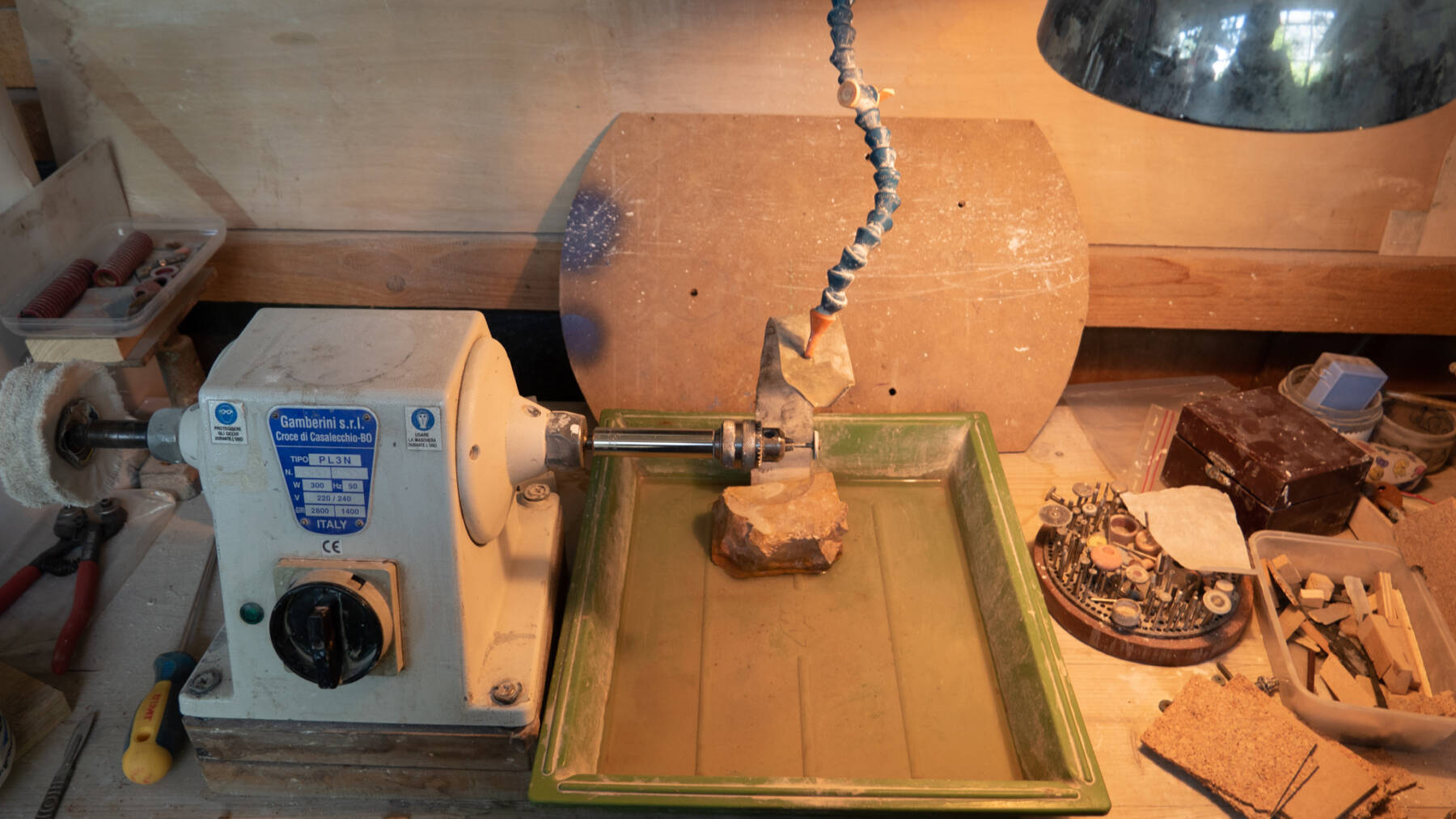 The job of a lapidary sculptor requires a lot of time and patience, despite the mechanization of the workshop's equipment, the material used requires a lot of precision and application.
"It's quite long, we worked for Cartier on decorative panels. For this kind of creation, it's about 6 months of work because you have to be precise, meticulous and often the stone can break." 

Solène Petit
After her internship, Solène plans to start her own business: "I would like to have a clientele of my own and to be able to do restoration, to become independent, to be able to live from this art and to have access to prestigious pieces. - Solène Petit
If Solène's apprenticeship could be summed up in two words, it would be confidence and autonomy. With Hervé and thanks to the "Prix Savoir-faire en transmission", she has learned the whole profession, from the craft to the functioning of a workshop, things that will be very profitable for her future projects.