Karl Mazlo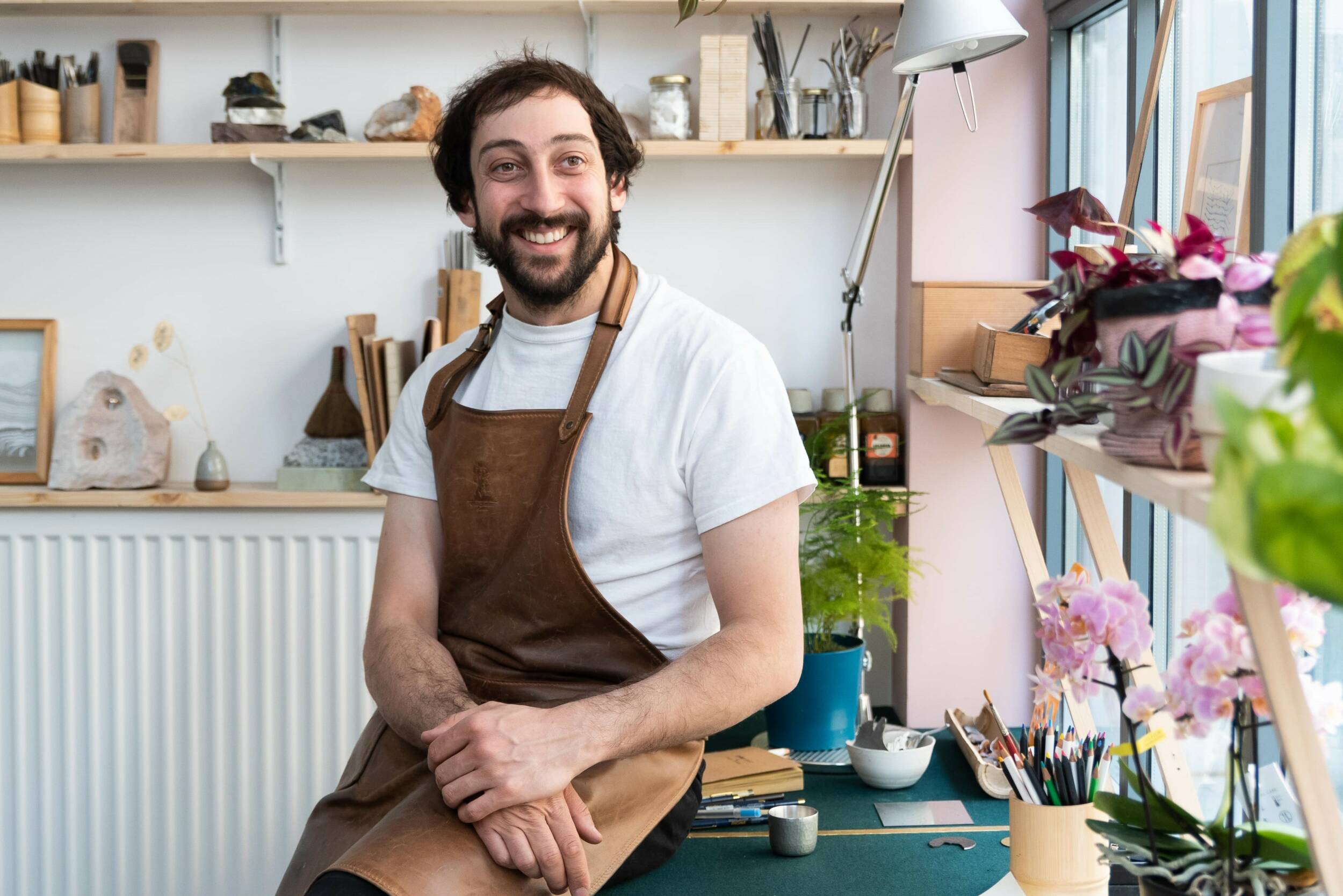 Award-winning artist

Karl Mazlo
The starting point of this work is inspired by the green of grey of the emblematic statues in Paris. Karl Mazlo The artist has chosen to use metal that will turn green naturally over time thanks to the ambient air. The textures represent landscapes seen from the sky, like the foam of the Seine and the vegetation of the green corridor. Carnations made by William Amor in pleated plastic bags decorate this garden.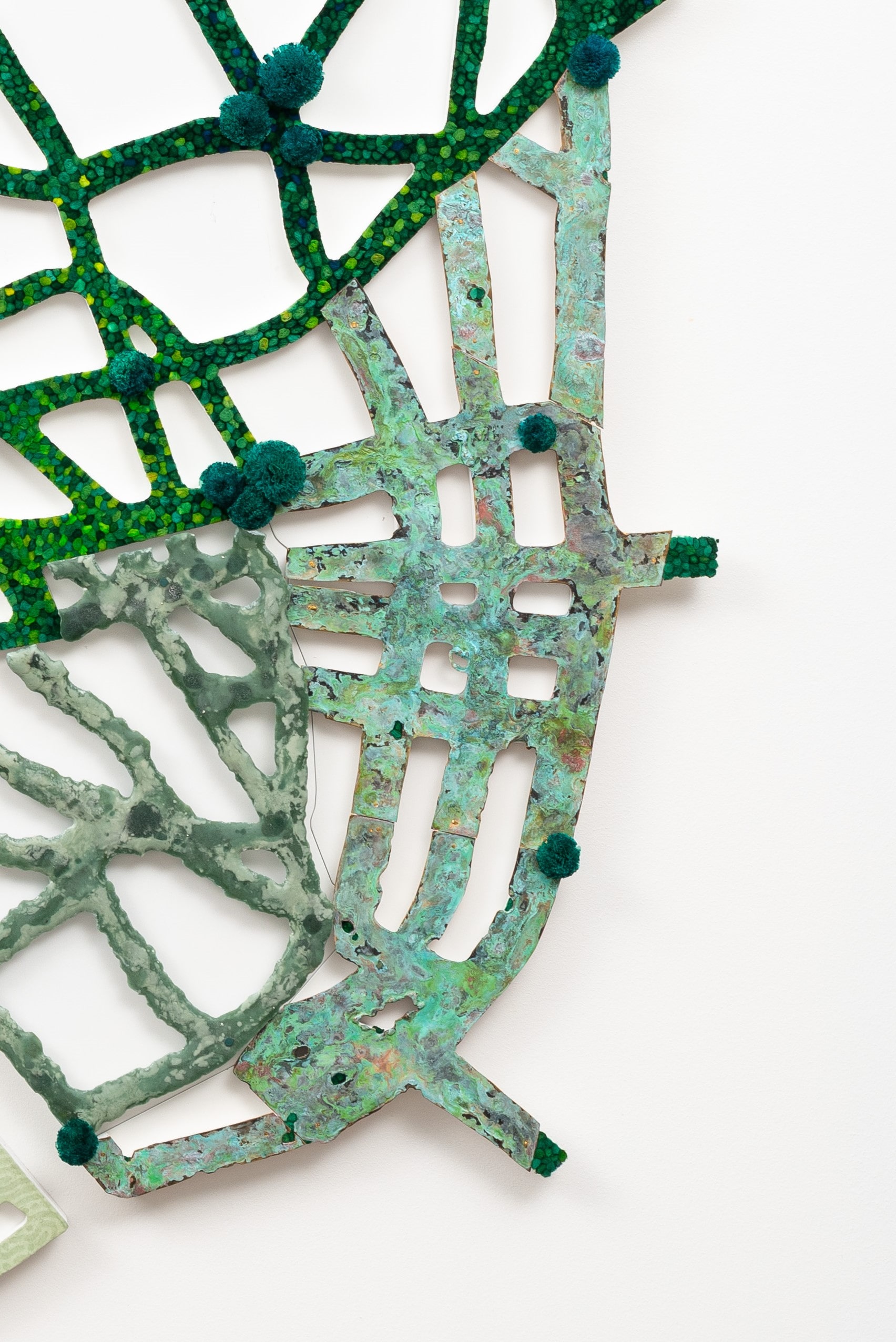 For Karl Mazlo, jewellery is not just a luxury accessory.
Each of his creations is unique. He sculpts the material with the memories of individuals. It is in the light of traditional techniques often forgotten that he gives life to singular and timeless pieces.
His work is a permanent dialogue between tradition and modernity, ancestral techniques and creativity. His works are a journey through memories and matter.
This vision is in line with the Japanese philosophy of wabi sabi, sublimating imperfections. It is about shaking up the codes of contemporary jewellery by proposing pieces made from new, natural, raw and often forgotten materials.
Portrait top © Matthieu Gauchet
In pictures