Sophie Dalla Rosa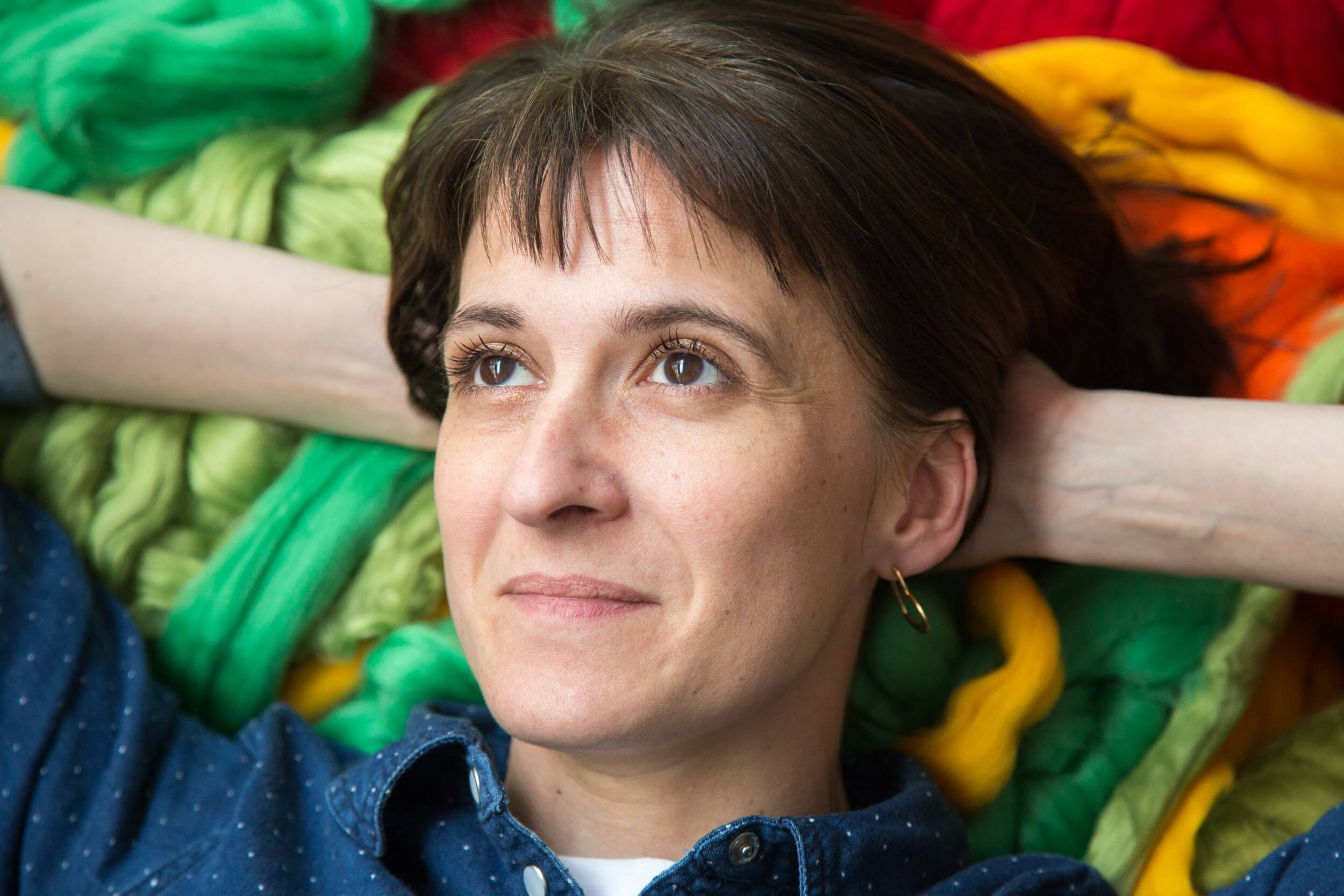 Awarded Artist

Sophie Dalla Rosa
Sophie Dalla Rosa represented a teeming, bustling, generous Parisian neighbourhood. The accumulation of these different crochet stitches, parcels of diverse lives, intertwine and draw a new topography of the city in the image of its inhabitants.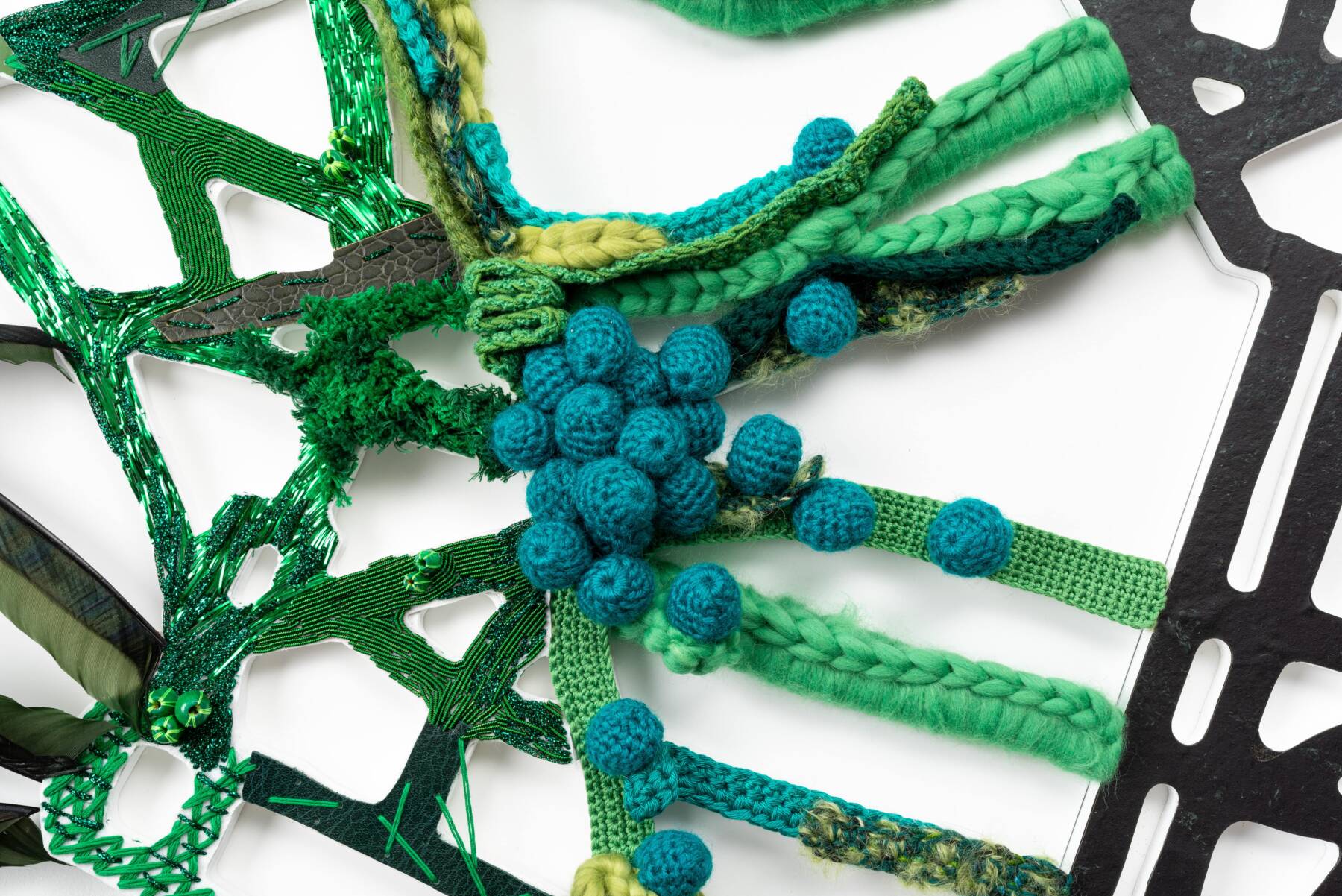 Diverting our contemporary paradigms, Sophie Dalla Rosa knits and crochets a series of humorous poetic objects, installations and accessories.
She questions with lightness and know-how our consumer society through knitwear, and gives nobility to a so-called naive feminine practice. Her volumes and shapes refer to everyday life in order to better distance themselves from it in a reverie. She collaborates with fashion houses and textile manufacturers.
Portrait top © Florent Mulot
In pictures