Laura Fichera at the Studio Ekceli - 2021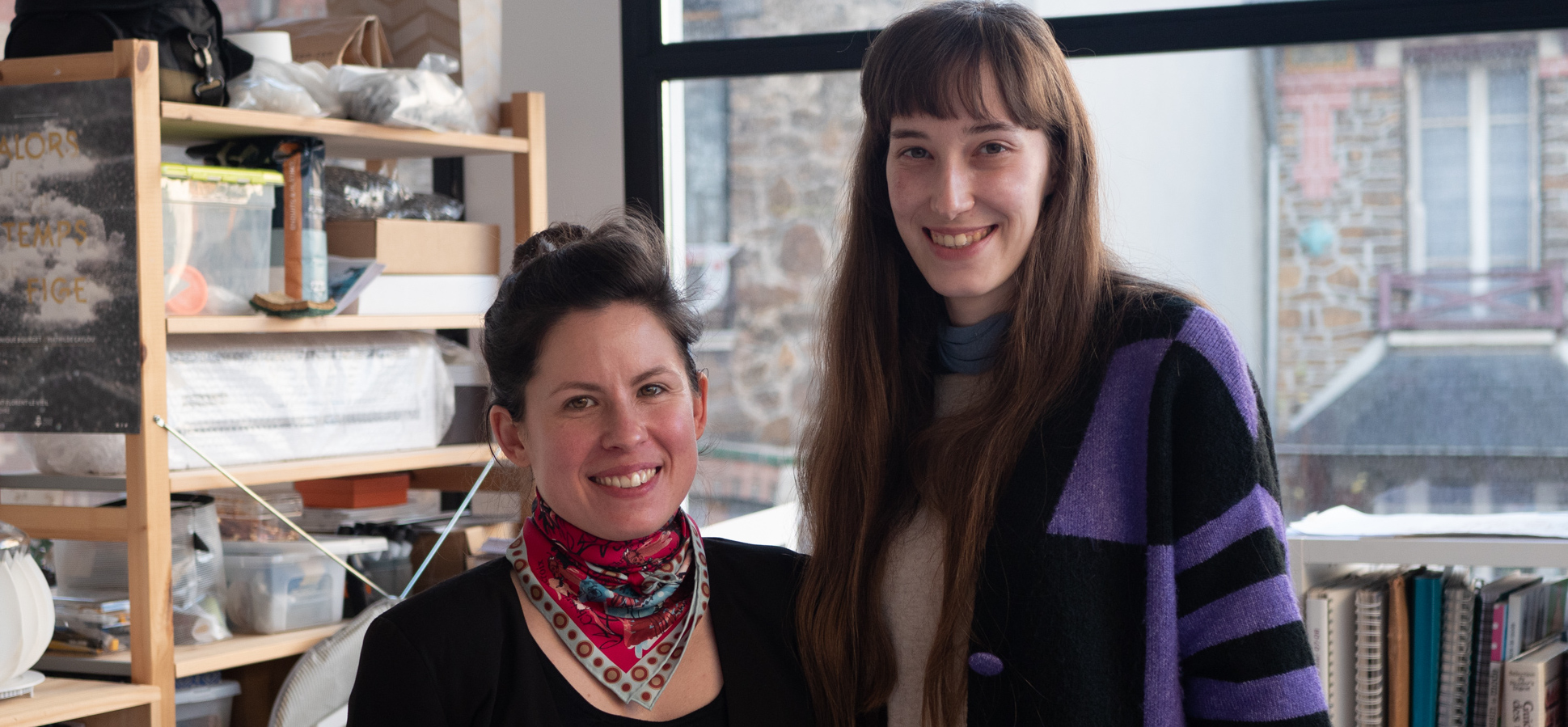 "This award helped me to structure myself and to get out of my bubble.
Laura Fichera, winner of the Savoir-faire en transmission 2021 awards, did her internship in the textile finishing workshop Studio Ekceli, run by Marie Berthouloux, a former resident of Les Ateliers de Paris.
Originally from Italy and a graduate of the New Academy of Fine Arts in Milan, Laura decided to come to France, wishing to focus her apprenticeship on haute couture and textile finishing. On her arrival, she took embroidery classes at the Lesage school and then began an internship with Marie Berthouloux.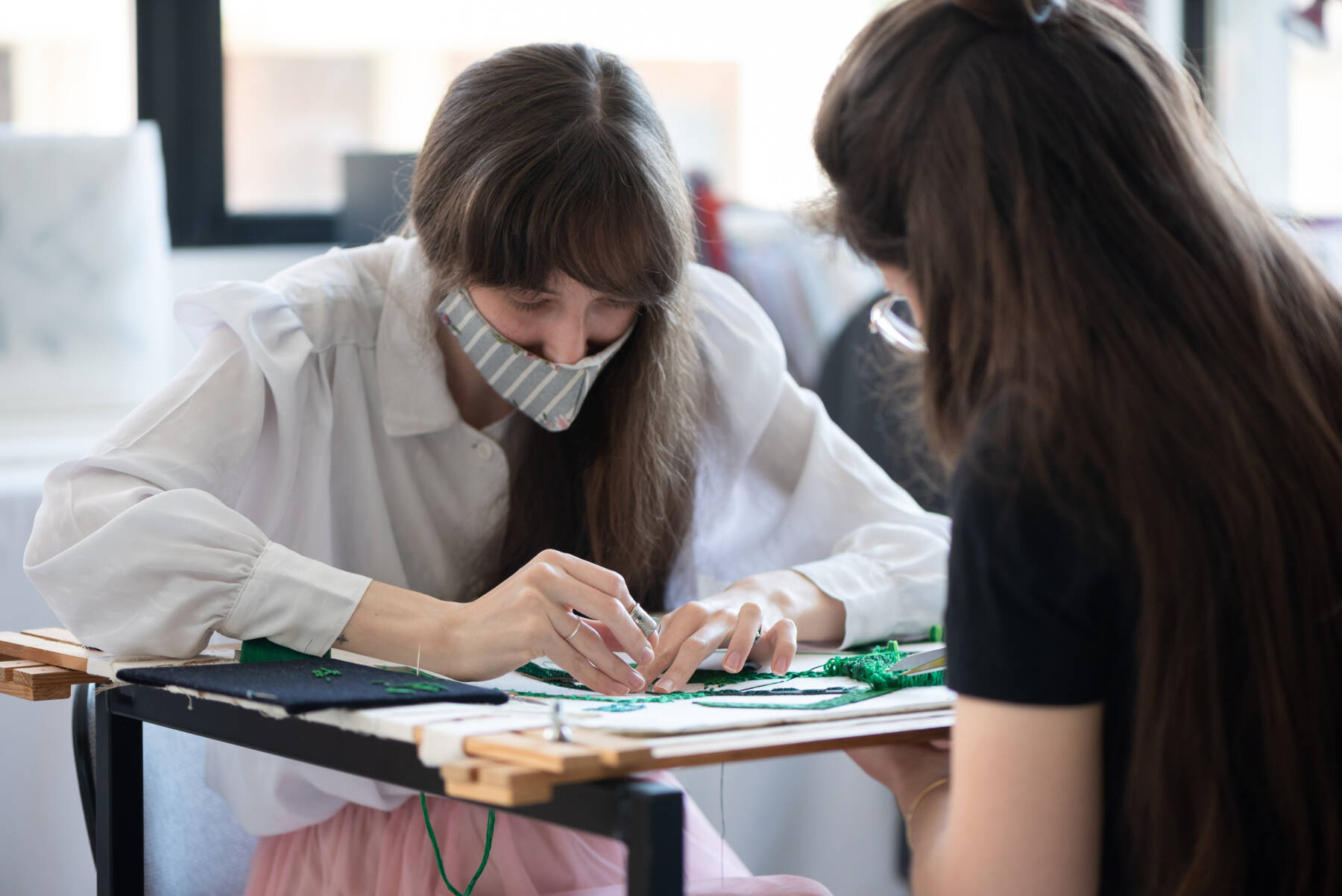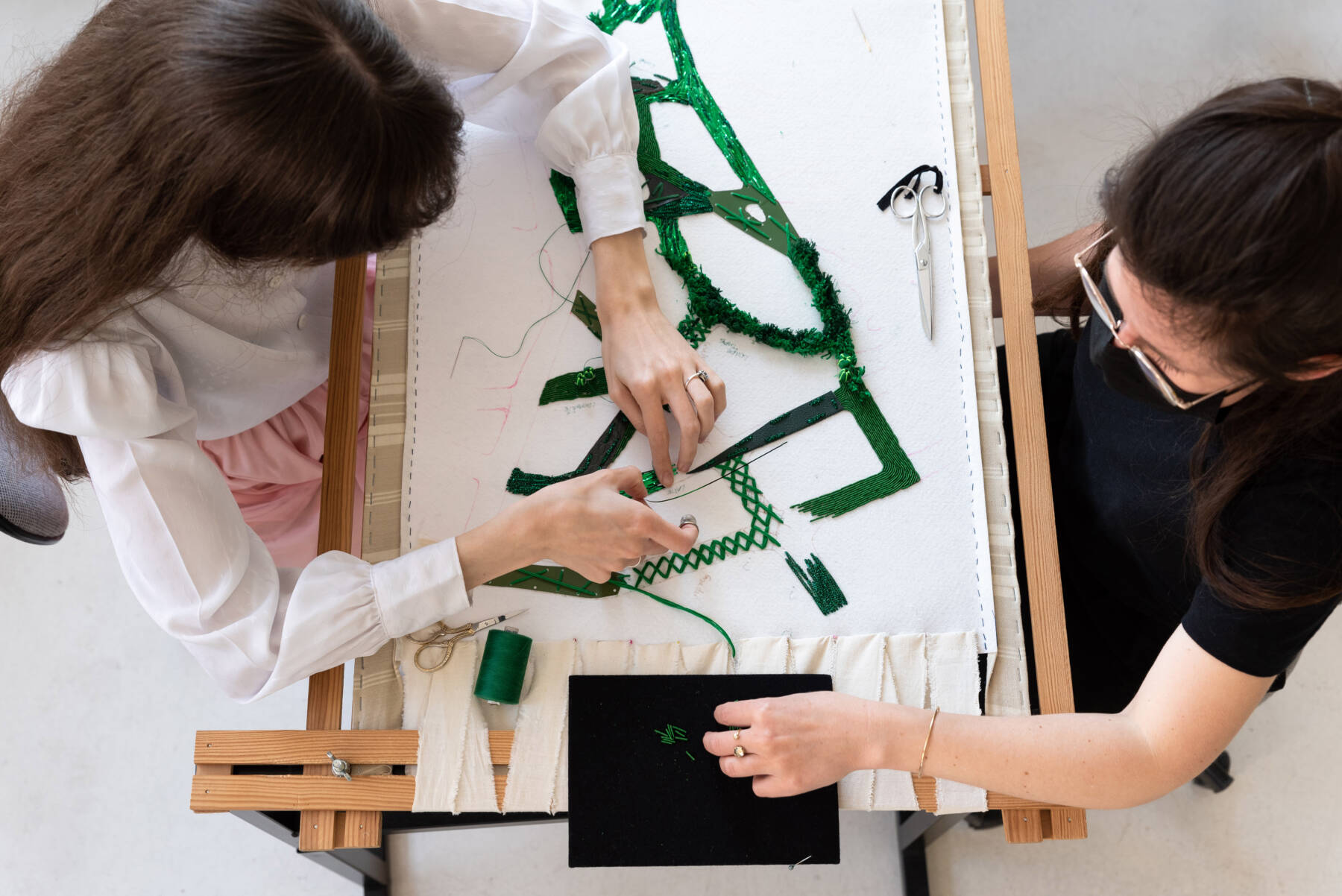 After having worked for 6 months on a strong creation, Marie and Laura decided to dedicate the rest of the internship to entrepreneurship through the project of wedding dresses that Laura would like to set up, in France and in Italy. Her objective: to deconstruct this ceremonial and conventional dress by playing with colours, patterns, materials and styles, according to the seasons.
"With Marie, I discovered a lot of techniques and materials that are less traditional than what we usually see.

Laura Fichera
To do this, she regularly goes to flea markets to mix the world of vintage with the modern: "We look for materials that have a history, that are unique.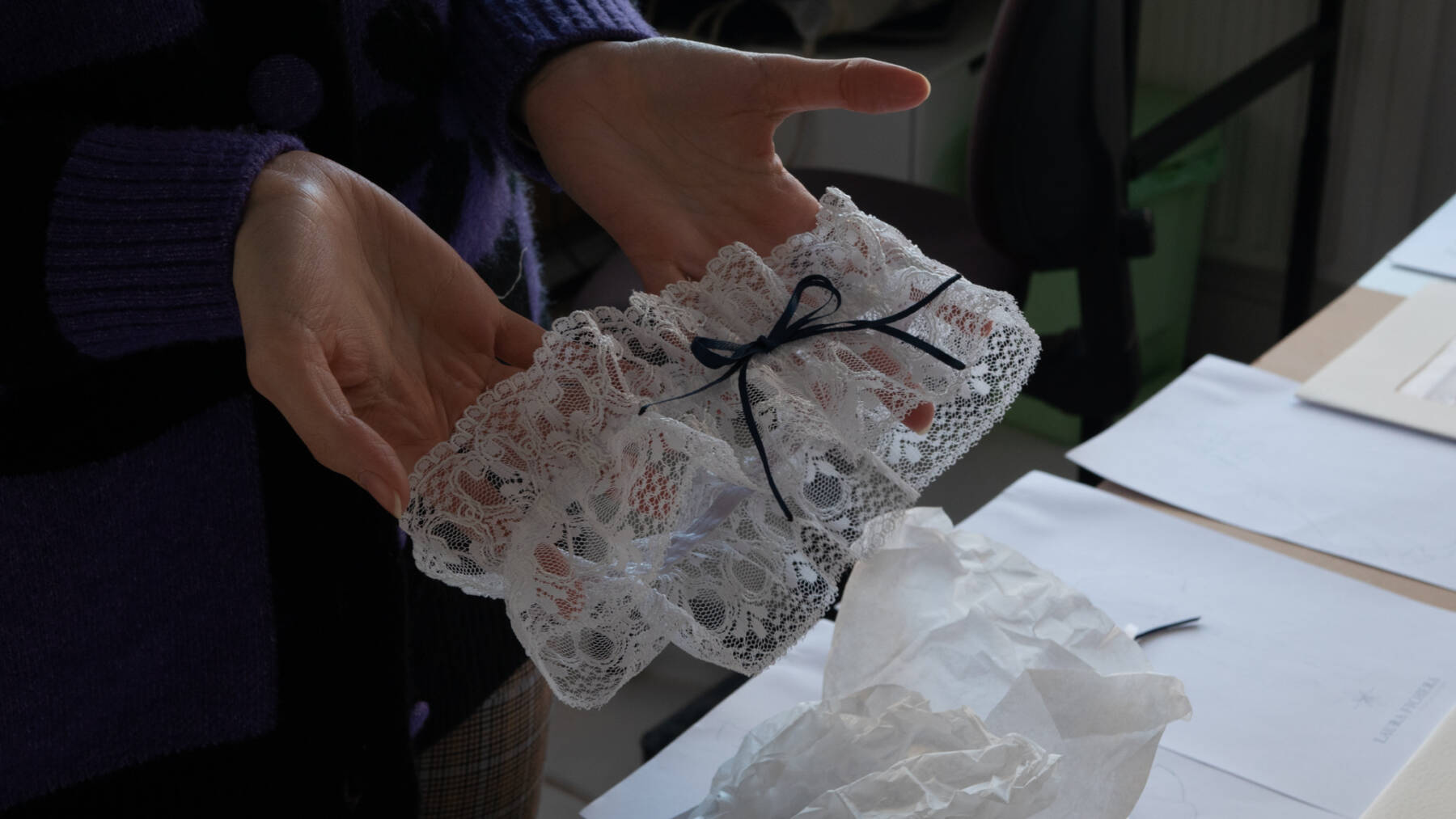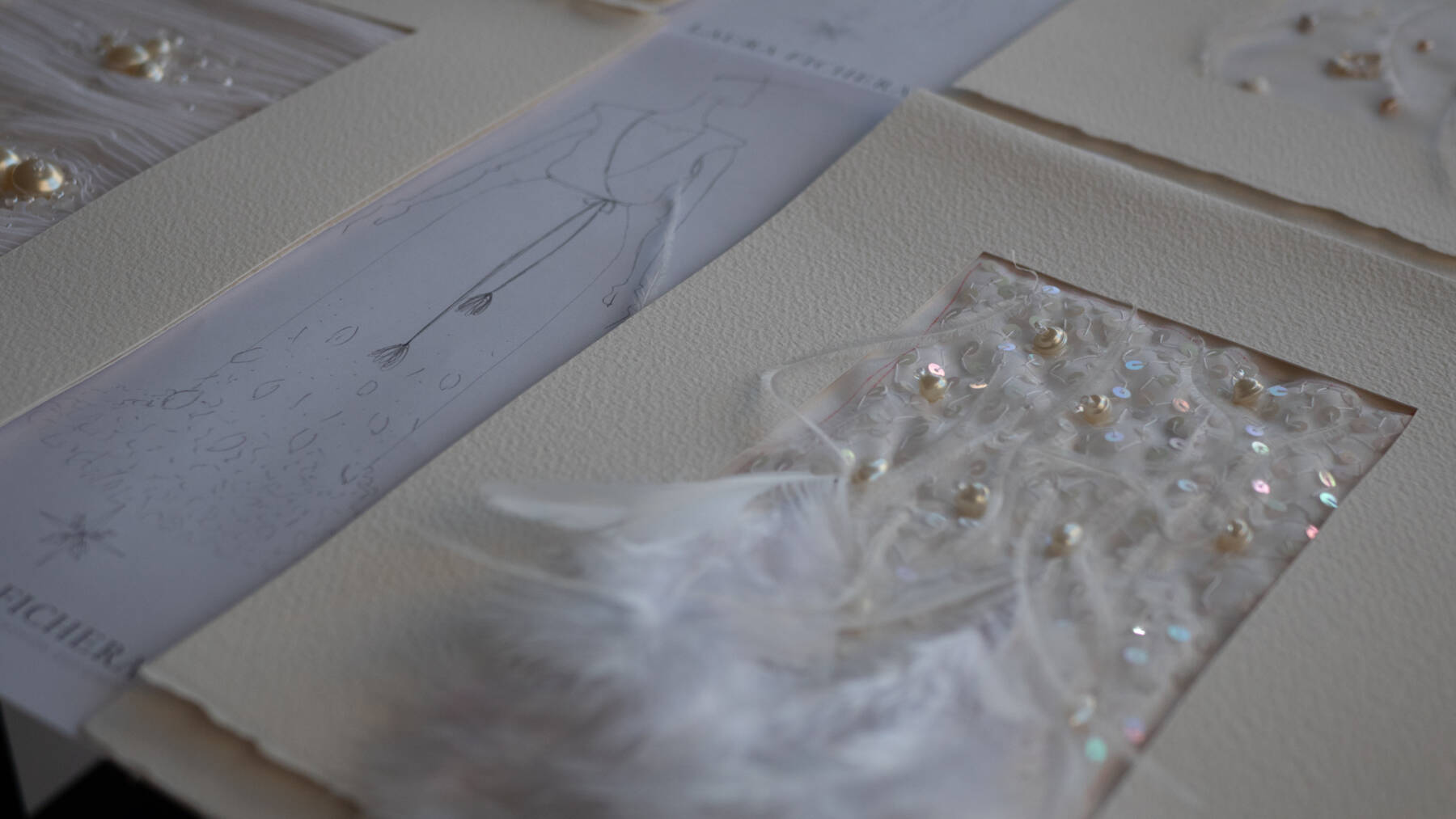 Her first order, for an Italian client, enabled her to understand the constraints of this market: "You have to do a lot of fittings, go back and forth to reassure the bride. You have to have a lot of patience and be able to listen.
"It was an enriching experience and for a first time, I am proud of the result! I can project myself better into this world.

Laura Fichera
Marie Berthouloux, for her part, will have overseen the whole project as project manager. After two years at the Ateliers de Paris incubator, she is happy to share her learning and experience: "I always try to make the link with what I have been taught.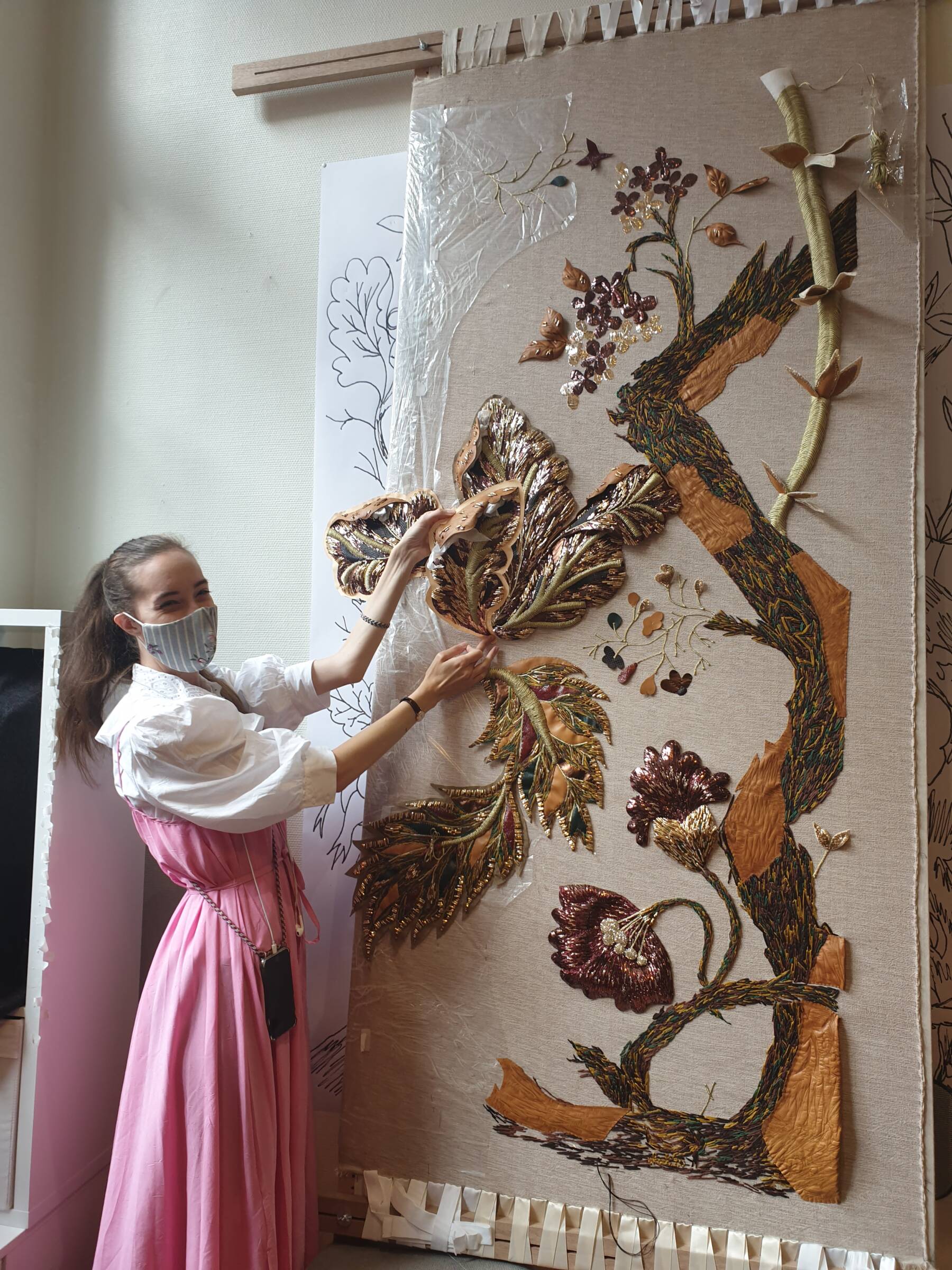 Drawing on her experience, Marie hopes to provide Laura with the help she needs to set up her business. "It really took me a long time to understand what market I was in, who I needed to turn to, who I needed to work with... and it's only after 8 years of entrepreneurship that I'm getting it right!" - Marie Berthouloux
For her, the prize is a kick-start, "an interesting springboard that allows you to set up a framework where you can see all these things upstream, before creating your company, and that's great. I would have loved to have had access to that when I left school.
Following the internship, Laura may be called upon to work as a freelancer for production needs, while launching her own business on the side, focusing initially on wedding accessories.