Lily Lafleur at the Mademoiselle Chapeaux workshop - 2020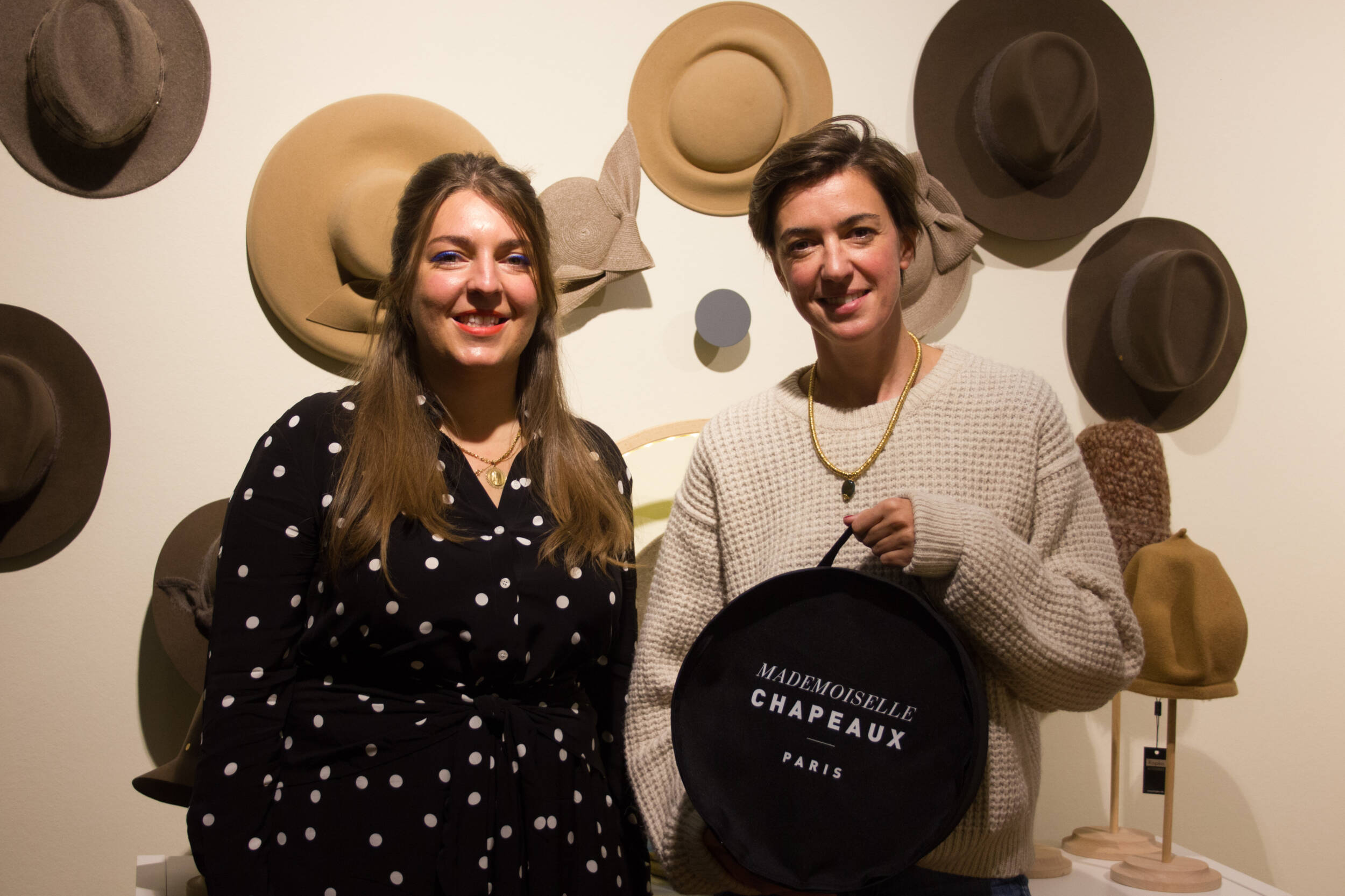 "My aim is to train to keep
Lily Lafleur, winner of the Prix Savoir-faire en transmission 2020, and her tutor Chloé Thieblin, welcome us to a very pretty boutique-workshop, Mademoiselle Chapeaux, near the Place de la Bastille. This workshop is specialised in the creation of hats and works for individuals or large companies.
Chloé Thieblin is particularly fond of the sewn straw technique. She founded Mademoiselle Chapeaux in 2011 and opened her workshop in 2014 to perpetuate this know-how. As her brand develops rapidly, Chloé quickly needs to recruit new milliners. She then realised that few manufacturers or suppliers mastered this technique, and that she had to train her new employees.
"It's a skill that takes a long time to master, it takes a lot of practice. »

Chloé Thieblin
Turning first to vocational education to recruit, Chloe was disappointed by these courses, particularly because of the lack of professionalism in some institutions. 
In 2017, Amandine Barthélémy, a costume designer, applied to the workshop and introduced her to the Prix Savoir-faire en transmission. Chloé found this scheme ideal as it finally gave her the time to train someone.
"In general, the people who apply for the Know-How Transfer Awards are highly motivated, they are in a serious, motivated and thoughtful professional process. That changes everything. »

Chloé Thieblin
Chloé explains that her objective is to "train to keep". Amandine, the first winner, was hired on a permanent basis at the end of her internship and is now working in the company as a prototypist.
"I am very happy with Lily too! They are both very good experiences, and for me it is a real recruitment bias, a real opportunity. This scheme is less stressful, because there is no financial burden, so there is no strain on Lily's learning pace. This scheme makes the hiring very serene, I really only have positive things to say". 

Chloé Thieblin
After graduating from a fashion design school, Lily Lafleur worked for a year and a half in fashion. At the same time, she started evening classes at the City of Paris and obtained her embroidery CAP in 2018. She was introduced to the world of crafts, enrolled in a milliner's CAP and discovered a real vocation. It was in the Mademoiselle Chapeaux workshop that she learned the technique of sewn straw. "I tried to learn on my own, but without guidance and advice, it's impossible. 
"There are a lot of fantasies surrounding the milliner's profession. You think you're going to create fabulous, extravagant things straight away, but working in a workshop means first of all developing your dexterity, having a sense of detail, being courageous, taking up and mastering a gesture, therefore making repetitive gestures. Hats are a bit like classical music, you want to play Mozart straight away, whereas before you have to learn your scales. »

Chloé Thieblin
In January 2020, Mademoiselle Chapeaux was asked by Maison Margiela to make Haute Couture hats. Lily had the chance to go to the workshops and meet John Galliano. It was during this meeting that Lily was able to share her skills in pattern making. "I was very quick to build on what she knew how to do, it's a real exchange," adds her tutor.
"When you work on a hat, you do it from scratch. Each employee has his own workstation. The tasks vary greatly, from felt hats to sewn straw hats. There is never a dull moment! The team is very supportive, I work in a very good atmosphere, and I feel very well integrated.

Lily Lafleur
Chloe sees Lily as a full member of the team, although her status gives her time to do, learn, make mistakes and start again. 
"I am very happy with her, I really want to continue our collaboration"

Chloé Thieblin
She plans to hire Lily on a permanent basis at the end of her internship.


In pictures