Category : Residents' news
Resident profile - Marta Bakowski
Fragments" exhibition from September 7 to 29 at Galerie des Ateliers, Paris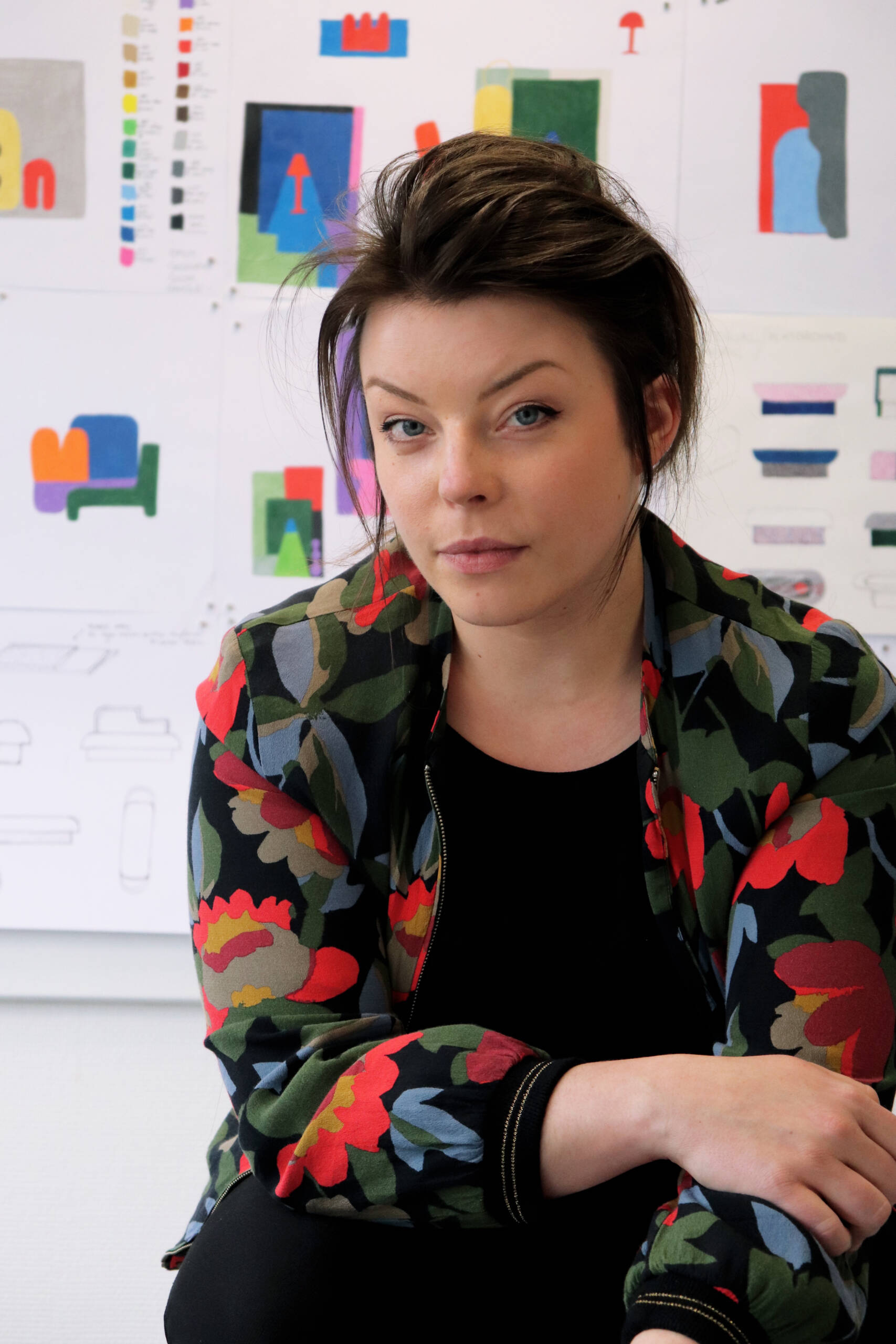 Marta Bakowski is a multidisciplinary designer and colorist.
After graduating from Saint Martin's School (2009) and the Royal College of Arts (2011) in London, she left to join the creative freshness of Berlin, where she worked for two years as assistant to Dutch designer Hella Jongerius.
Back in Paris, she joined Les Ateliers de Paris and in 2014 founded her studio, where she cultivates a hybrid production that breaks away from the traditional rules of design. Specializing in working with color and materials, fascinated by popular and folk arts as cultural markers, she imagines graphic, expressive and narrative objects, halfway between industrial and artisan production, guided most often by experimentation, the work of her own hands or those of the artisans she meets. 
Since 2015, she's been working with various publishers such as La Chance, which publishes her first object, the "Sorcier" wall light and more recently the "Hopi" pouf inspired by Kachina dolls and produced with new textile technologies. This was followed by a meeting with Roche Bobois, with whom she developed the FD 100 award-winning "Rays" lighting collection, then Ligne Roset with the "Maquis" rug inspired by Ouagalese scenes, Designerbox and Maison Matisse, a publishing house created by the painter's heirs, for whom she signed the first permanent collection with the "La Musique" ceramic series inspired by the painting of the same name.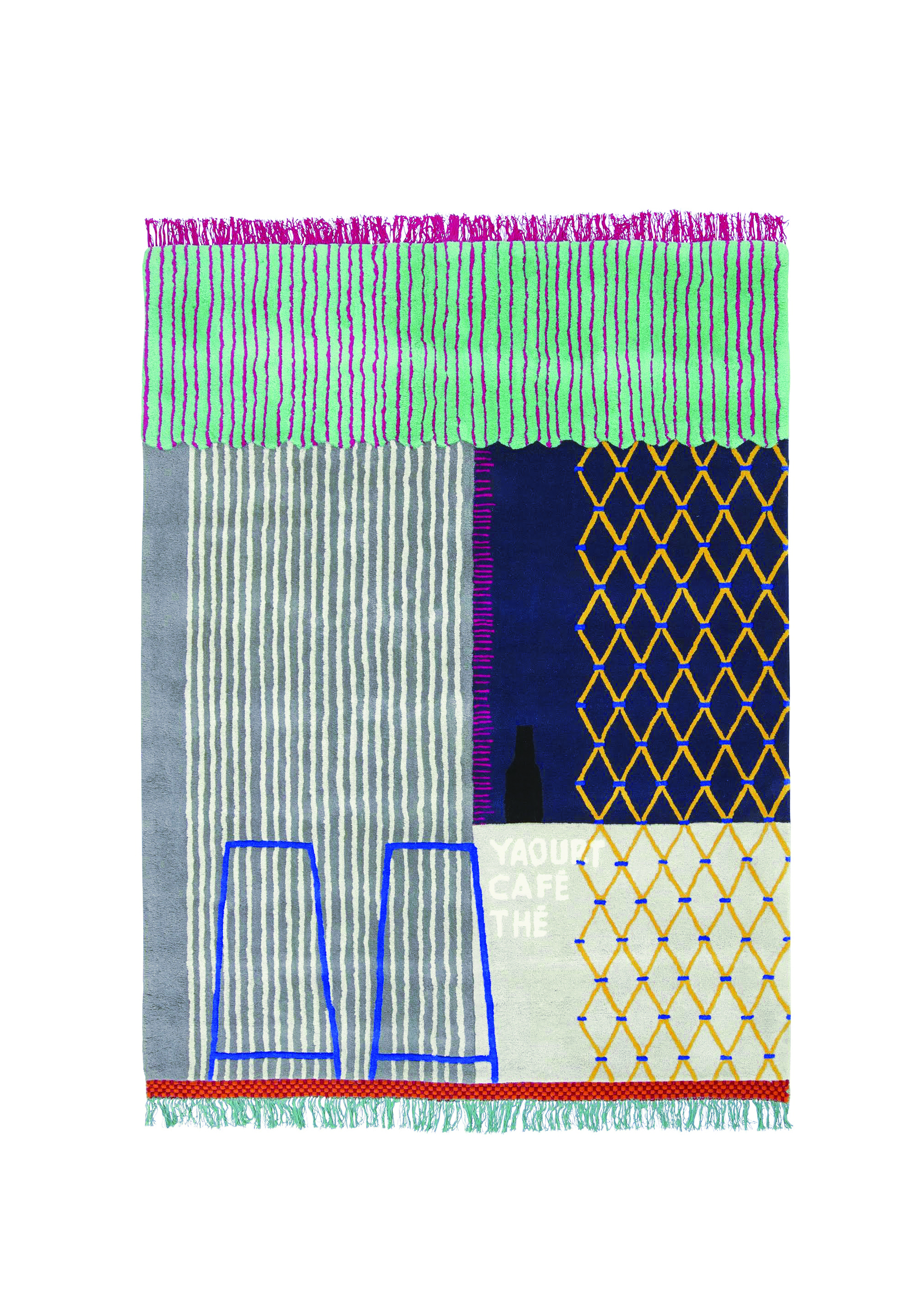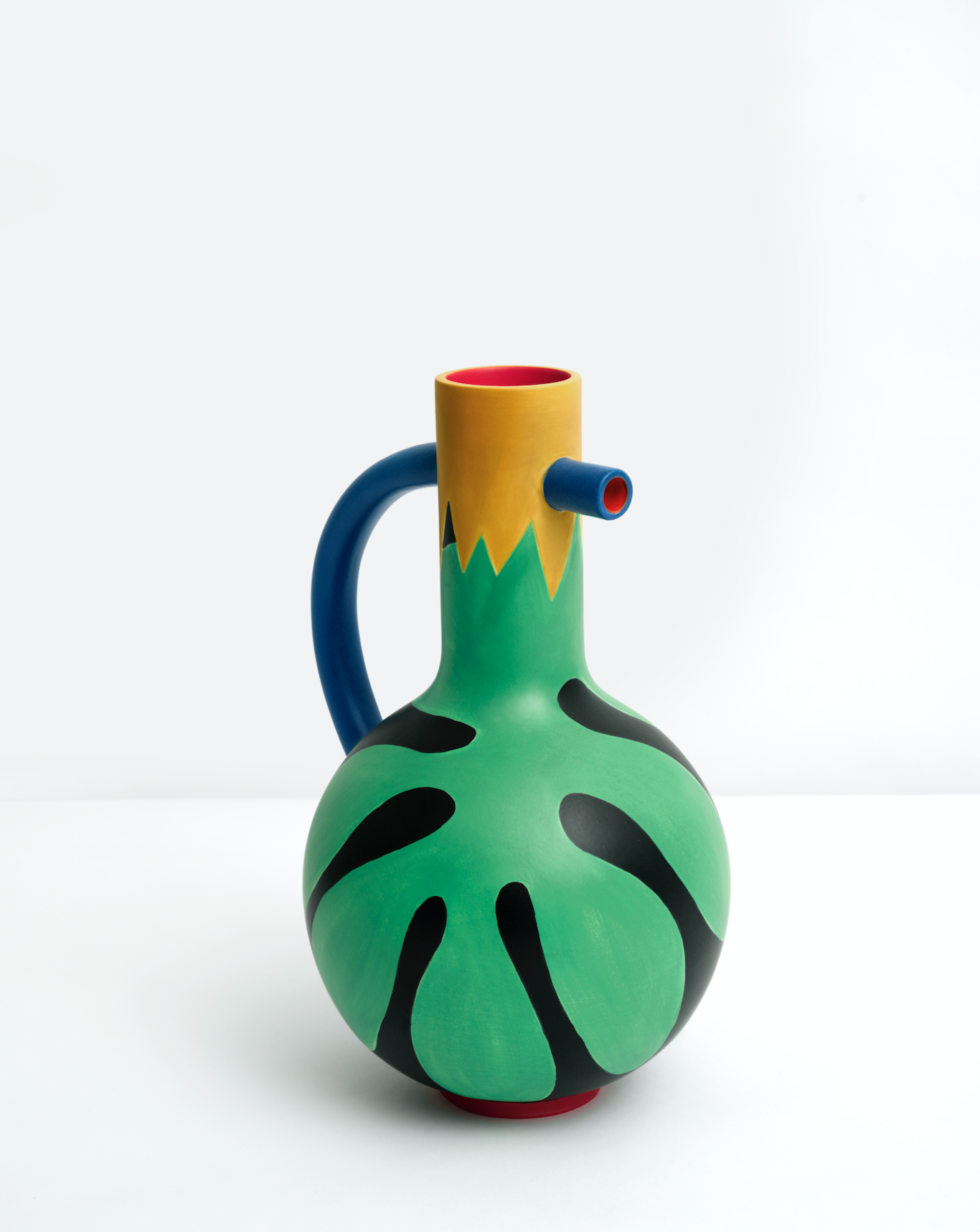 She collaborates with Le Bon Marché Rive Gauche, for whom she develops a mass-tinted decorative concrete, "Cosmos Concrete", and produces elements for children's spaces. 
Nurtured by travel, Marta Bakowski takes part in international residency projects that highlight local cultures. These include the "Design For Peace" project in Burkina Faso, in collaboration with Malian Tuareg refugee artisans and Ouagal artisans (2016), the "International Design Expeditions / Ceramic & Food Route" project in Puglia, Italy (2019) under the wing of designer Mathilde Bretillot, and more recently the "ADIR" (French Design meets Balinese Crafts) residency in collaboration with Cush Cush Gallery and theInstitut Français d'Indonésie (2022).
In 2022 she joined JAD (Jardin des métiers d'Art et du Design) in Sèvres, where she continues her work while initiating collaborations on research and innovation projects. Since 2021, she has been teaching design atESAD TALM in Le Mans.
In September 2023, during Paris Design Week, Marta Bakowski will present at Galerie des Ateliers de Paris the "Fragments" furniture collection resulting from her residency in Bali in collaboration with CushCush Gallery and talented local artisans.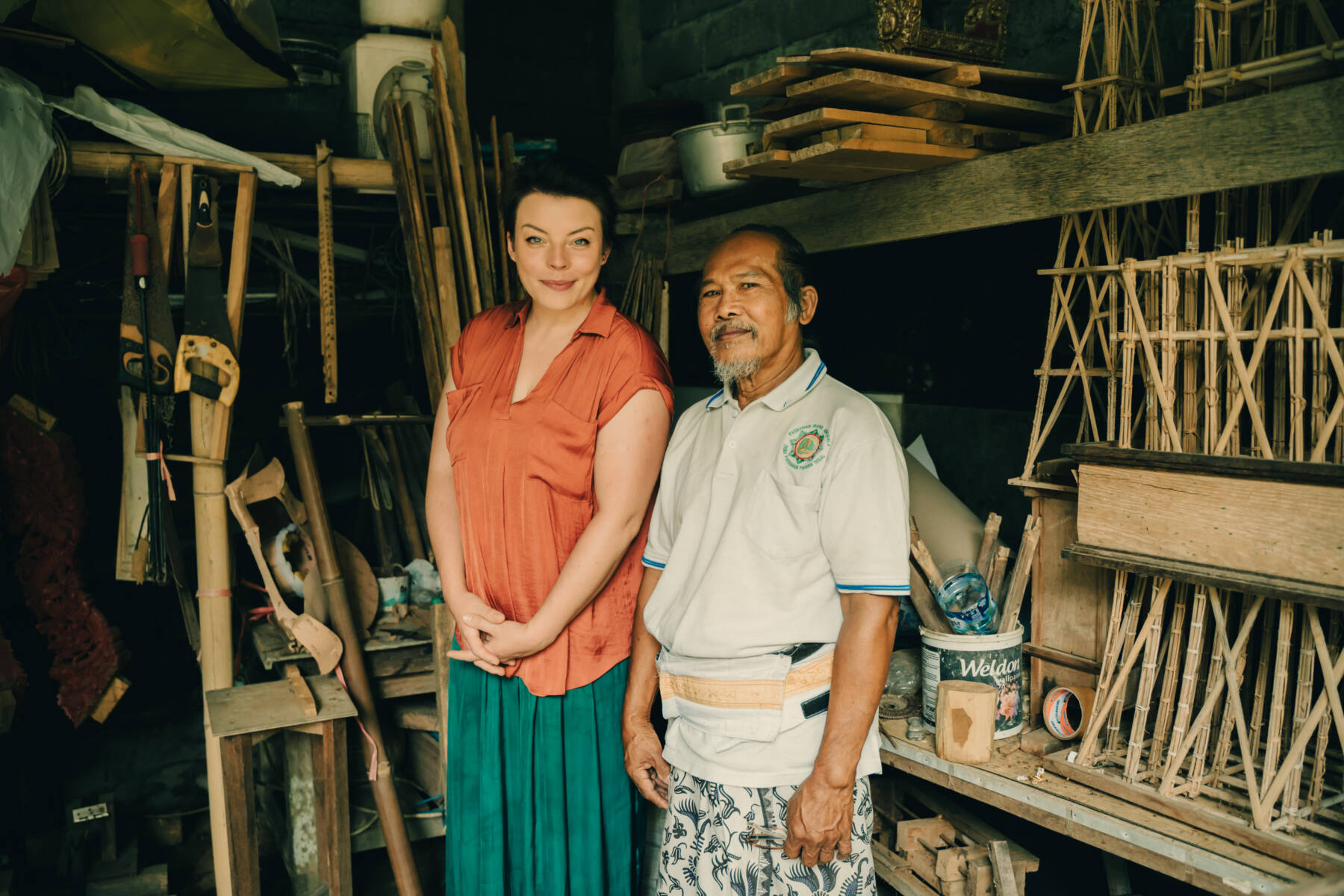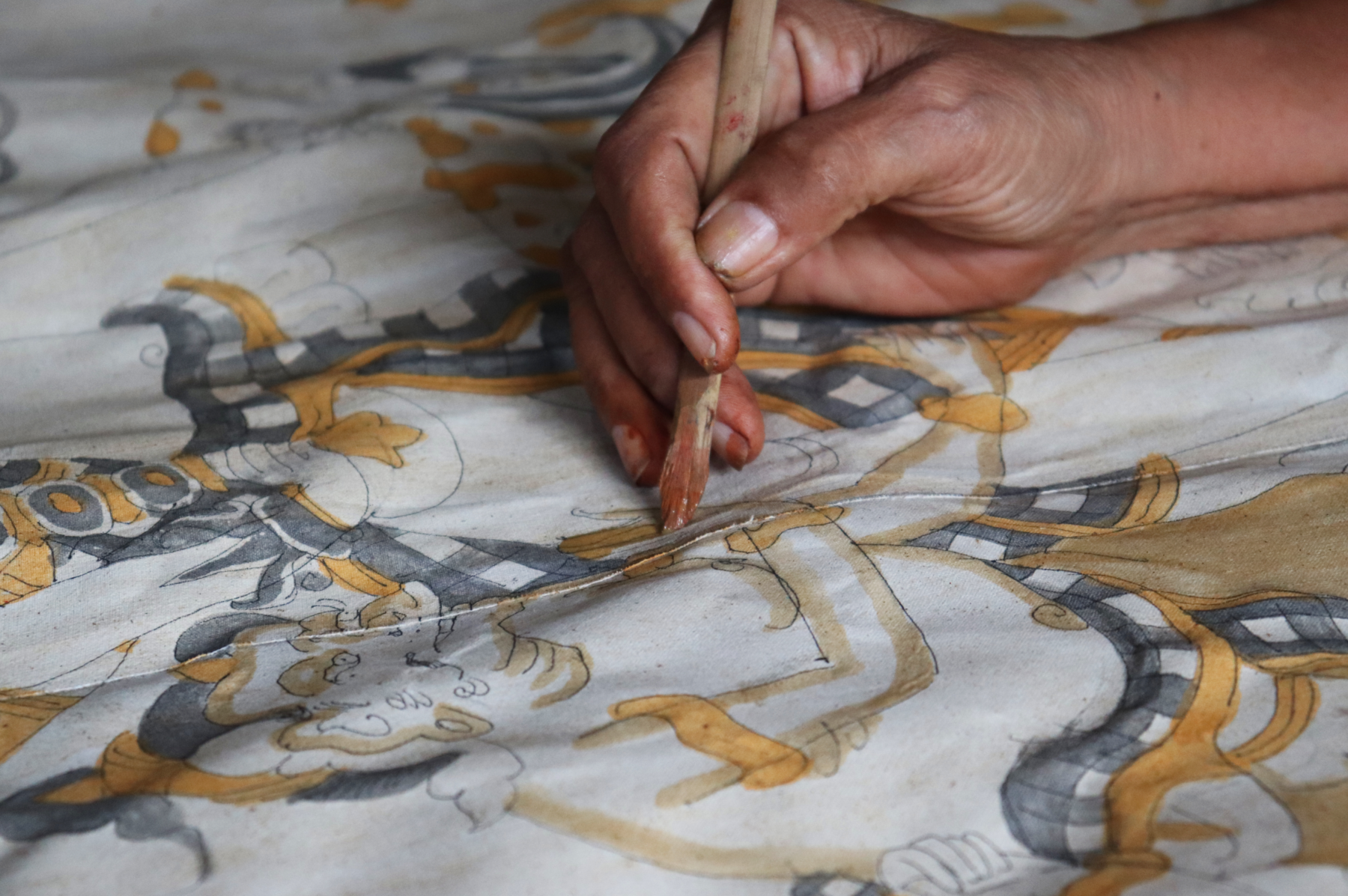 The concept of the collection is that of the travel journal, a space for expression and personal narrative recounting the highlights of an "elsewhere". Drawing, text and image come together in a free, hybrid and rarely linear form, offering a lively, fragmented reading. 
During her research stay in Bali, the designer collected and inventoried numerous images, shapes, silhouettes, signs, colors, materials, motifs, words and typography, creating a repertoire that enabled her to build a starting palette. 
The collection is like a three-dimensional travel diary, a succession of Polaroids, fragments of memory that come to life on a family of three pieces of furniture (armoire, cabinets and sideboard) inspired by "Undagi" architecture and "Gerobak", the vehicles of street vendors that populate street markets. 
Conceived as semi-open structures, partitioned by boxes and panels hosting a story made of palm leaf marquetry, painting and woodcarving, these cabinets are an ode to local know-how revisited with poetry, humor and generosity. 
In her translation work, the designer played with languages, blending elements of everyday life, folklore and popular traditions with elements from local religious beliefs and traditions, creating a new narrative. For example, Bali's skies, animated by colorful kites, meet patterns inspired by offerings and textile motifs, or illustrations typical of street markets rub shoulders with animal representations from traditional "Kamasan" paintings, flirting with lettering.