Florence Bouillaux at the PO workshop! Artisan Maroquinier - 2022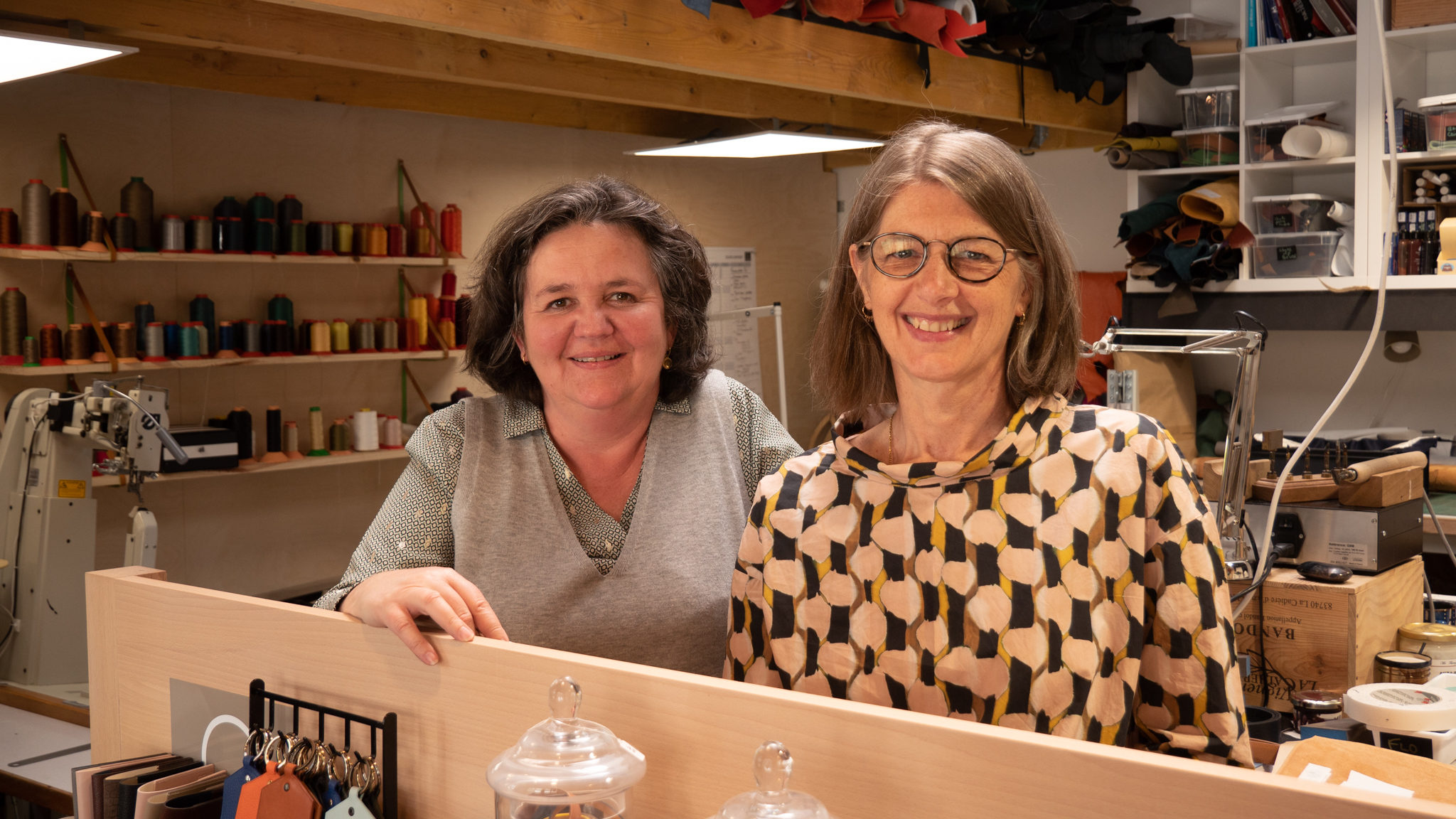 "I was no longer an executor and I needed to find meaning in my activity" - Florence Bouillaux
Florence Bouillaux, winner of the Prix Savoir-faire en transmission 2022, is doing her internship at the PO! Artisan Maroquinier with Hélène Pierucci.
After a 23-year career as a product development manager in luxury children's ready-to-wear at Bonpoint, Florence realized that she had become far removed from the product and decided to switch to a more manual profession: leather goods. "My executive position required me to spend almost all my time behind a computer. I was no longer an executor and I needed to find meaning in my activity.
After obtaining her CAP in leather goods in 2019 at La Fabrique, Florence wishes to learn the different facets of the leather trade, from manufacturing to business management and production deadlines. She then joined Hélène Pierucci's workshop as a production assistant, following a health problem of the craftswoman. Thanks to the Savoir-faire en transmission prize, this experience continues today as a full-time internship.
"Being on a small team allows me to see all these essential aspects of the business, it's very interesting, we share a lot of different tasks."

Florence Bouillaux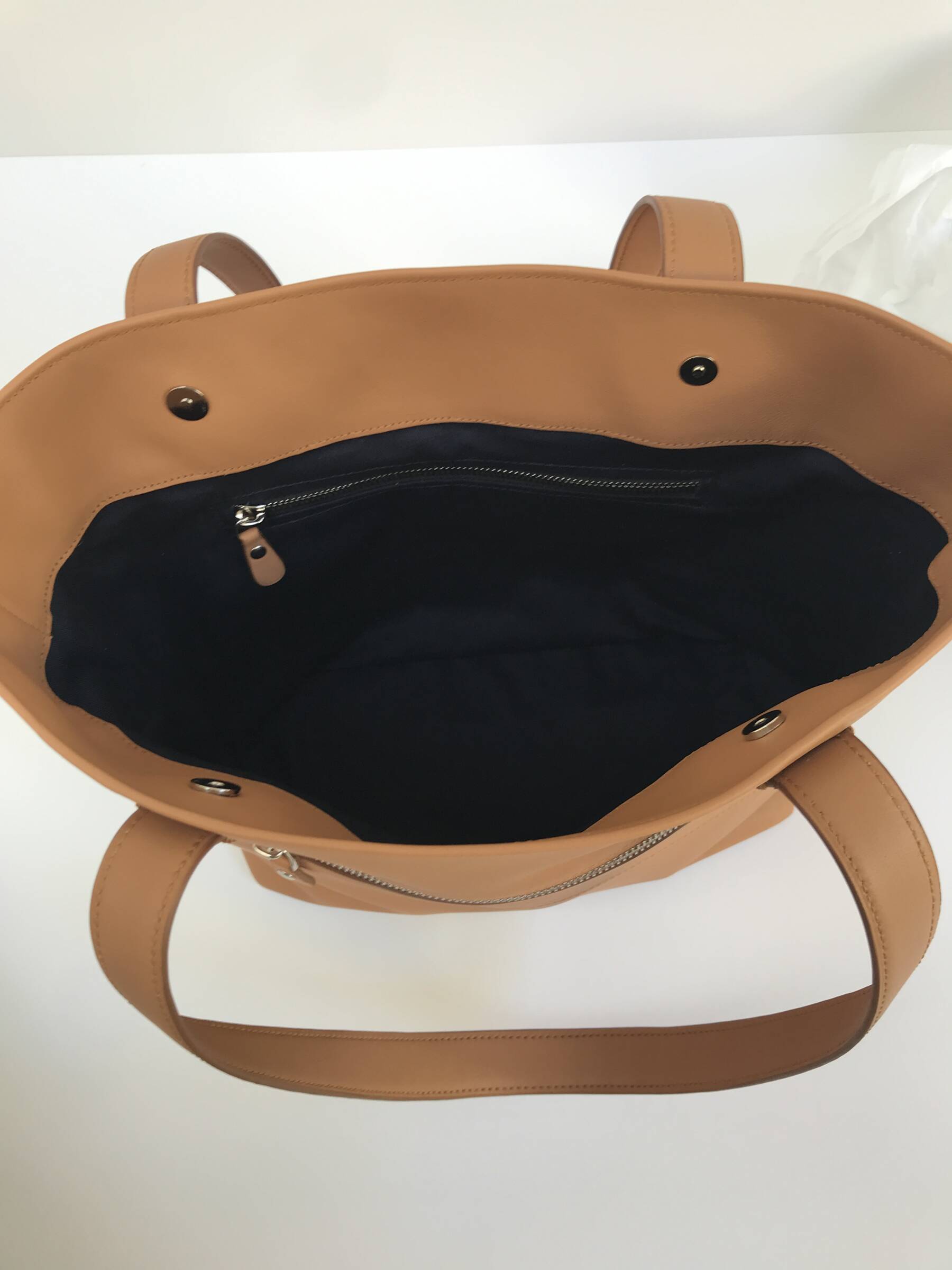 The workshop Po! Artisan Maroquinier is installed since 2019 in Suresnes, in an island gathering art craftsmen. It receives mainly a BtoB clientele with some orders from individuals and productions of the workshop are also sold. Florence's missions are multiple: repair (suitcases, bags, etc.), mass production for the workshop (bags, belts, pouches), special orders ...
"No two days are alike in a craft shop like this!"

Hélène Pierruci
"I learned a lot about estimating how much time you can spend on a production. At times you overestimate yourself, at others you underestimate yourself. It's by doing that you learn."

Florence Bouillaux

During her training, Florence had the opportunity to develop her techniques in a different way, "to get out of the academic world by opting for quicker solutions while keeping a satisfactory result. There are small D-systems that work very well too!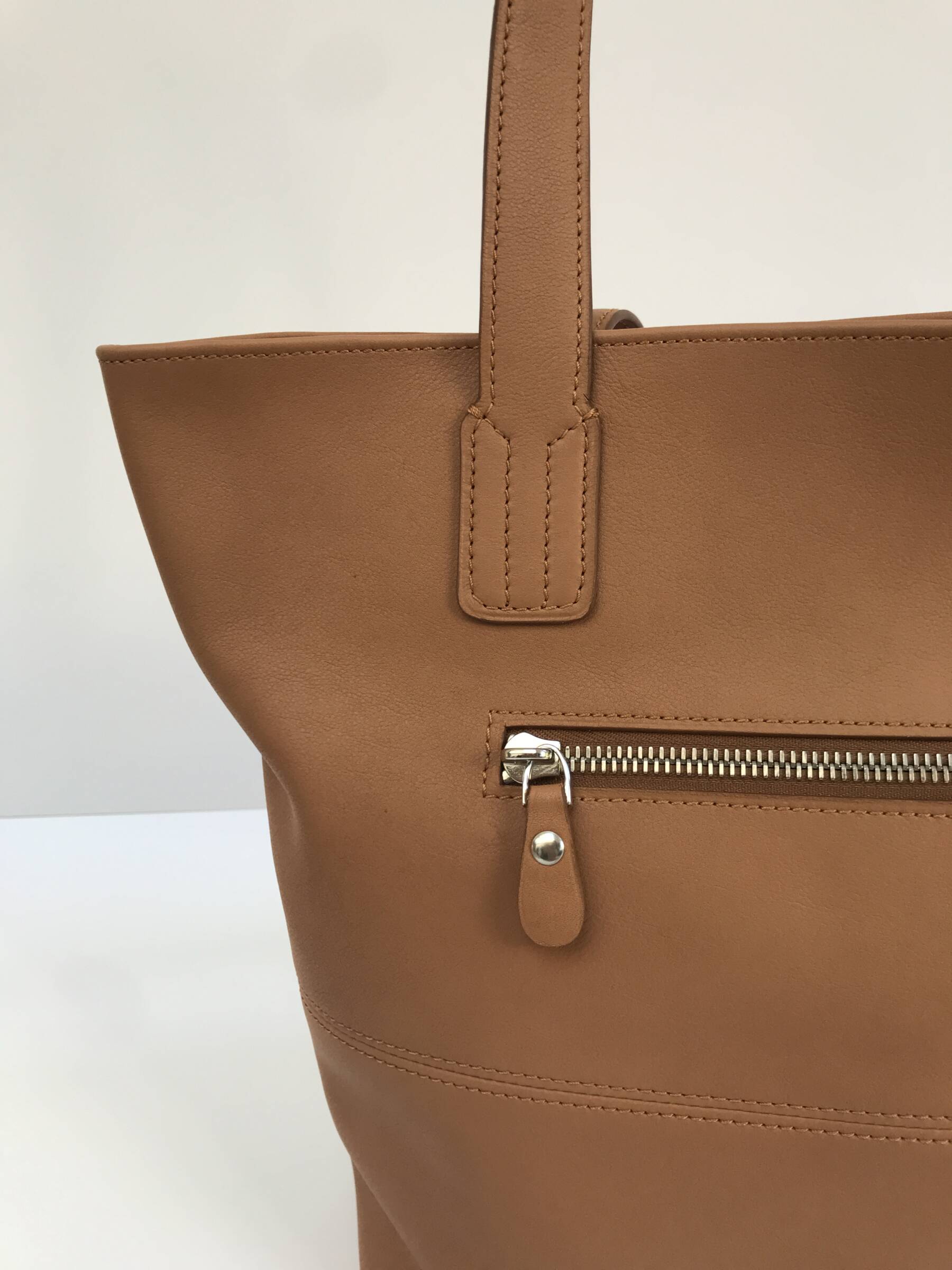 After her internship, Florence would like to open a repair shop in the east of Paris: "It's in the spirit of the times and there is a demand for it.