Théophile Berthemet at Atelier Clot, Bramsen & Co - 2022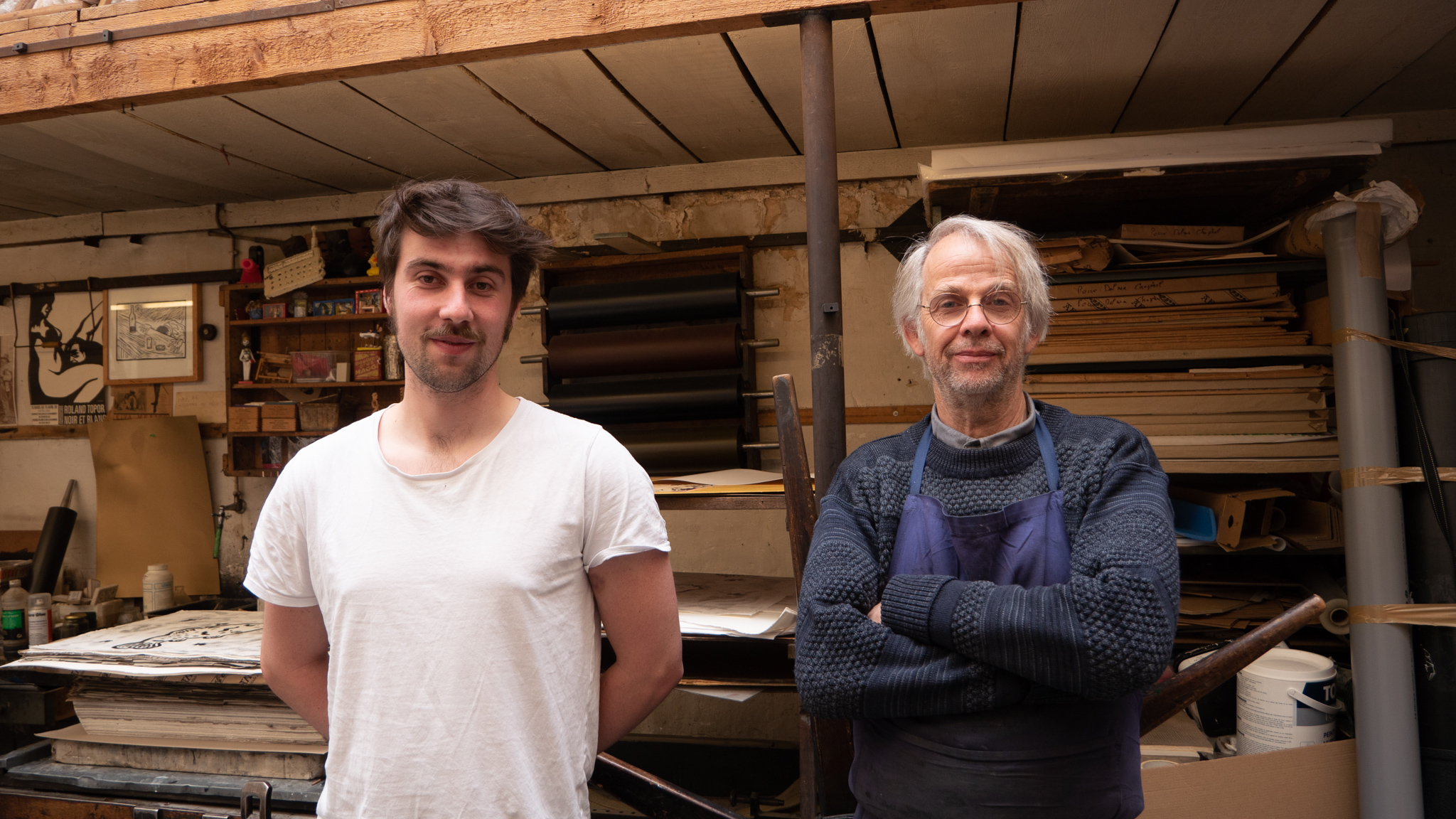 Théophile Berthemet, winner of the 2022 Savoir-faire en transmission awards, is doing his internship at the Atelier Clot, Bramsen & Co, alongside the craftsman Christian Bramsen.
After studying graphic design at the École Nationale Supérieur des Arts Décoratifs, Théophile began an internship in Christian's studio. Wishing to continue his apprenticeship as a colorist and having heard about the "Prix Savoir-faire en transmission", he decided to apply.
The Atelier Clot, Bramsen & Co is the oldest original lithography workshop in Paris, founded in 1896. It is now run by Christian Bramsen, master lithographer and son of one of the founders, Peter Bramsen. The activities are varied: art printing in lithography and digital, print publishing house and gallery. Théophile, on the other hand, does interpretative lithography.
"A chromist is called in to transpose an existing work into an interpretation lithograph. He must break down the different colors of the work and redraw them, layer by layer, in order to obtain a lithograph as faithful as possible to the original model."

Theophile Berthemet
He makes his drawings on tracing paper, which is then transferred to aluminum plates by solemnization. "You have to have a trained eye to break down the work before reproducing it. There is a real work of color that is quite fascinating.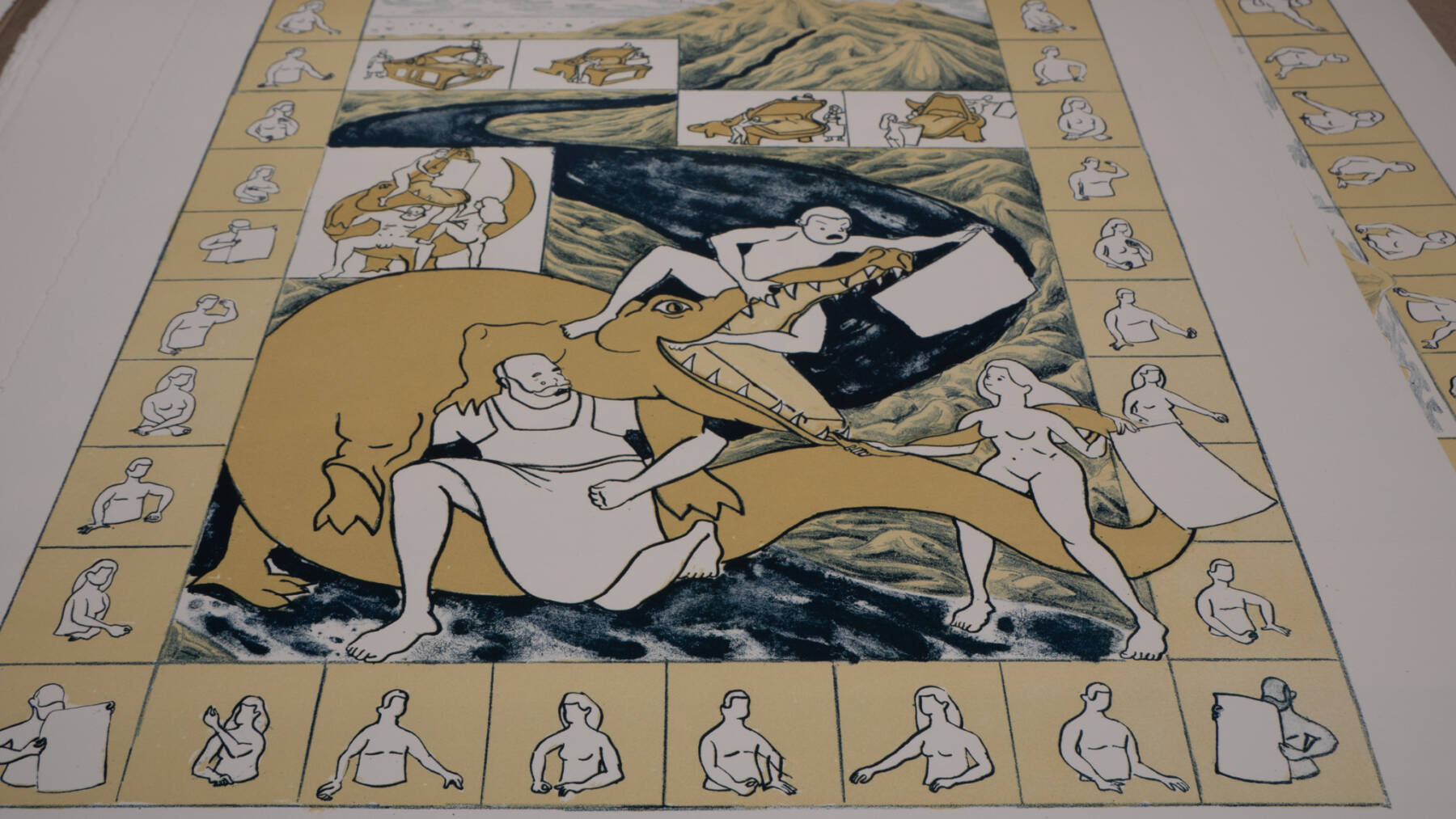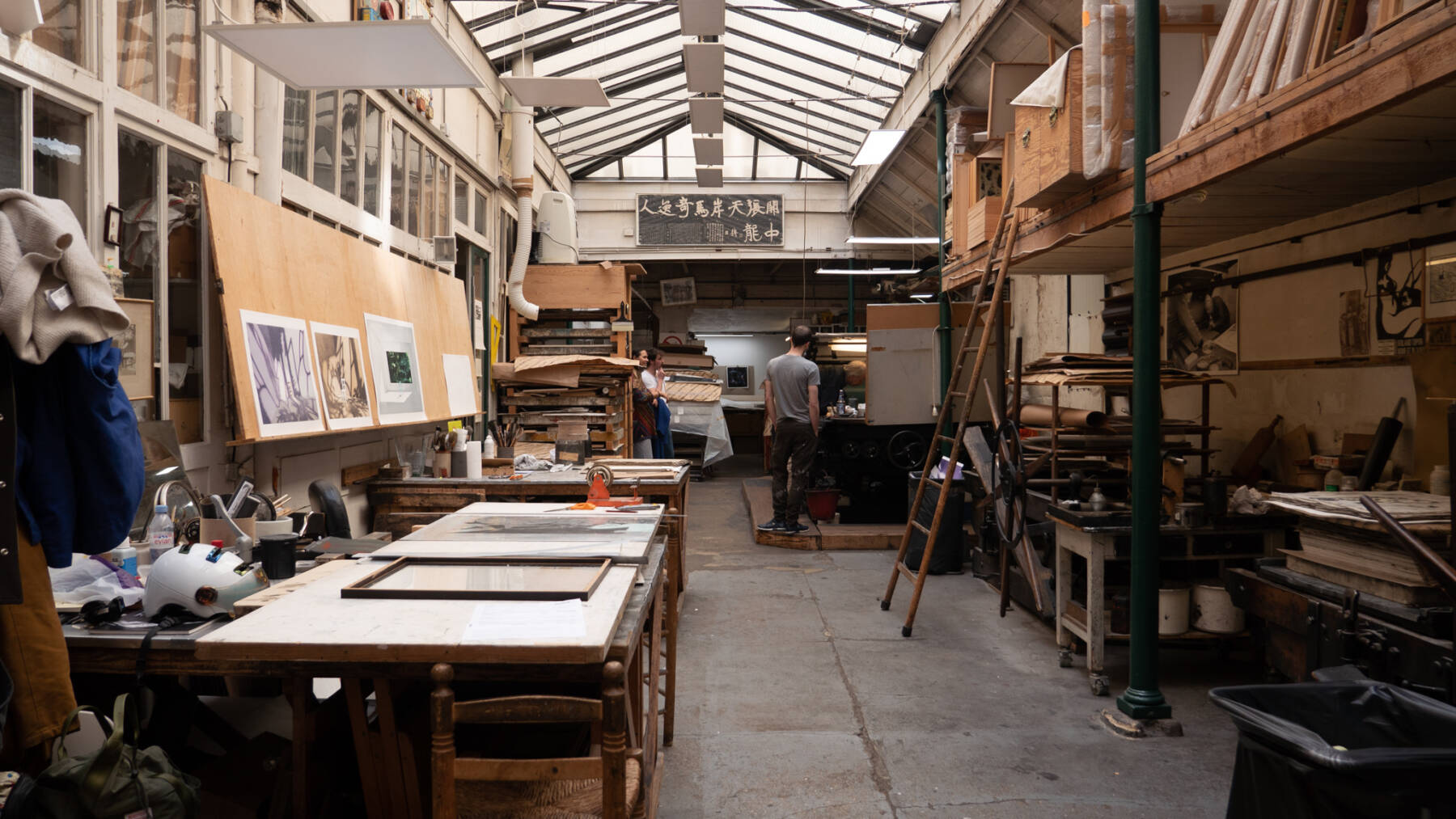 The drawing requires a certain dexterity and the mastery of tools and techniques such as the pencil, the airbrush or the washes. He can also draw directly on stone as for the original lithography. "We draw on limestone that are a hundred years old!"
The transmission of this know-how is ensured by Jean Pierre Stholl, 72 years old artist and chromist, who had difficulties to find, until now, an apprentice to train. For the rest of his apprenticeship, Théophile would like to master the printing techniques: "I can help with the machine, I know certain things, but I am not yet autonomous".
After his internship, he would like to continue his career as a colorist while putting his graphic design skills to good use: "As a colorist, I can work for different studios just about anywhere. It's a small environment, so connections are made easily."