Sumbiosis workshop - Tony Jouanneau and Clémentine Brandibas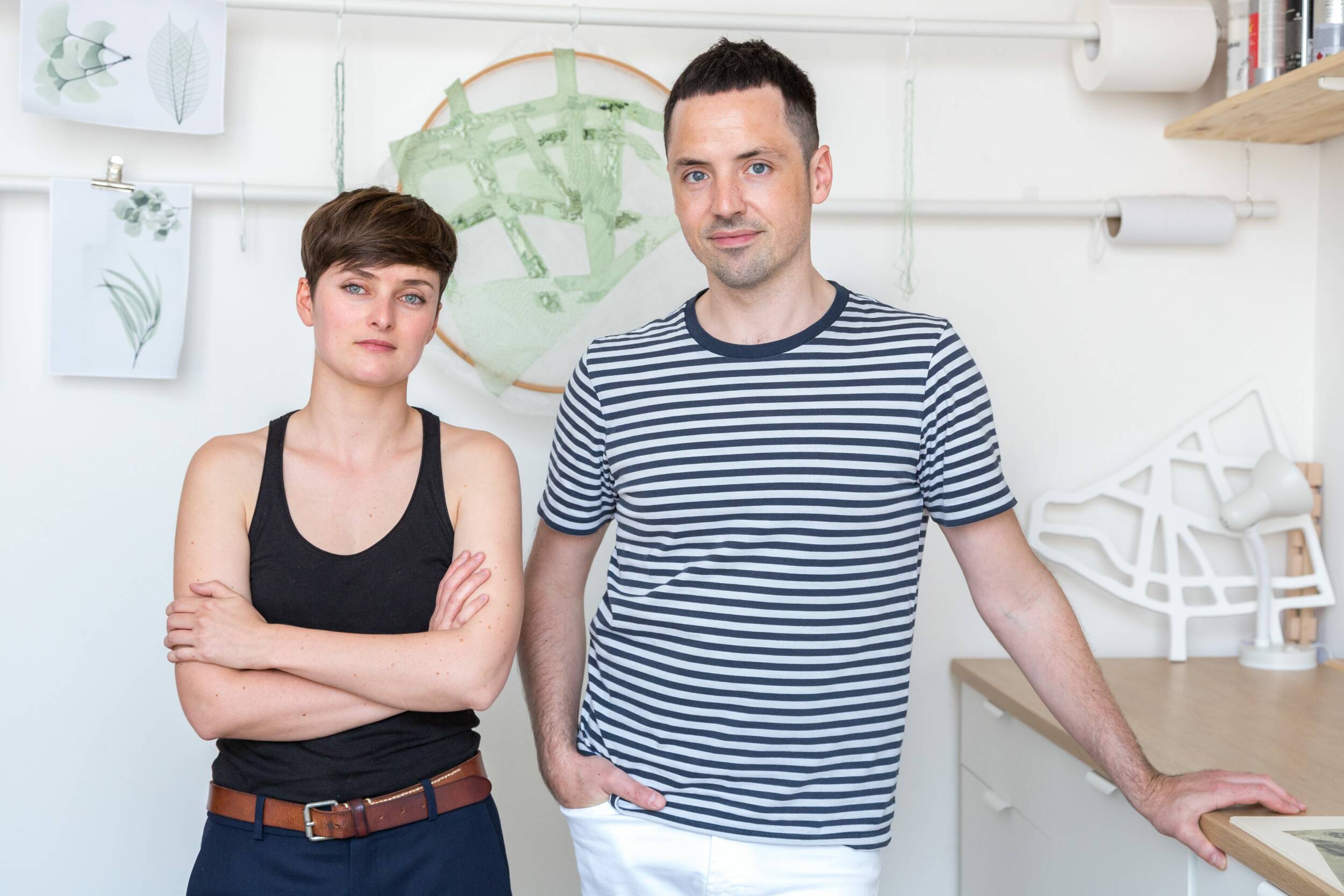 Awarded artist

Sumbiosis Workshop
Tony Jouanneau, textile designer, has worked with soft materials ennobled from the organic resources of the Parisian territory. Silk and bioplastics are declined in transparency around symbiotic patterns, interpreted in embroidery on the weft by Clémentine Brandibas, artist-broder. The greens used for this piece are chlorophyllin extracts obtained mainly from nettles and alfalfa, harvested in the spring in the inner ring.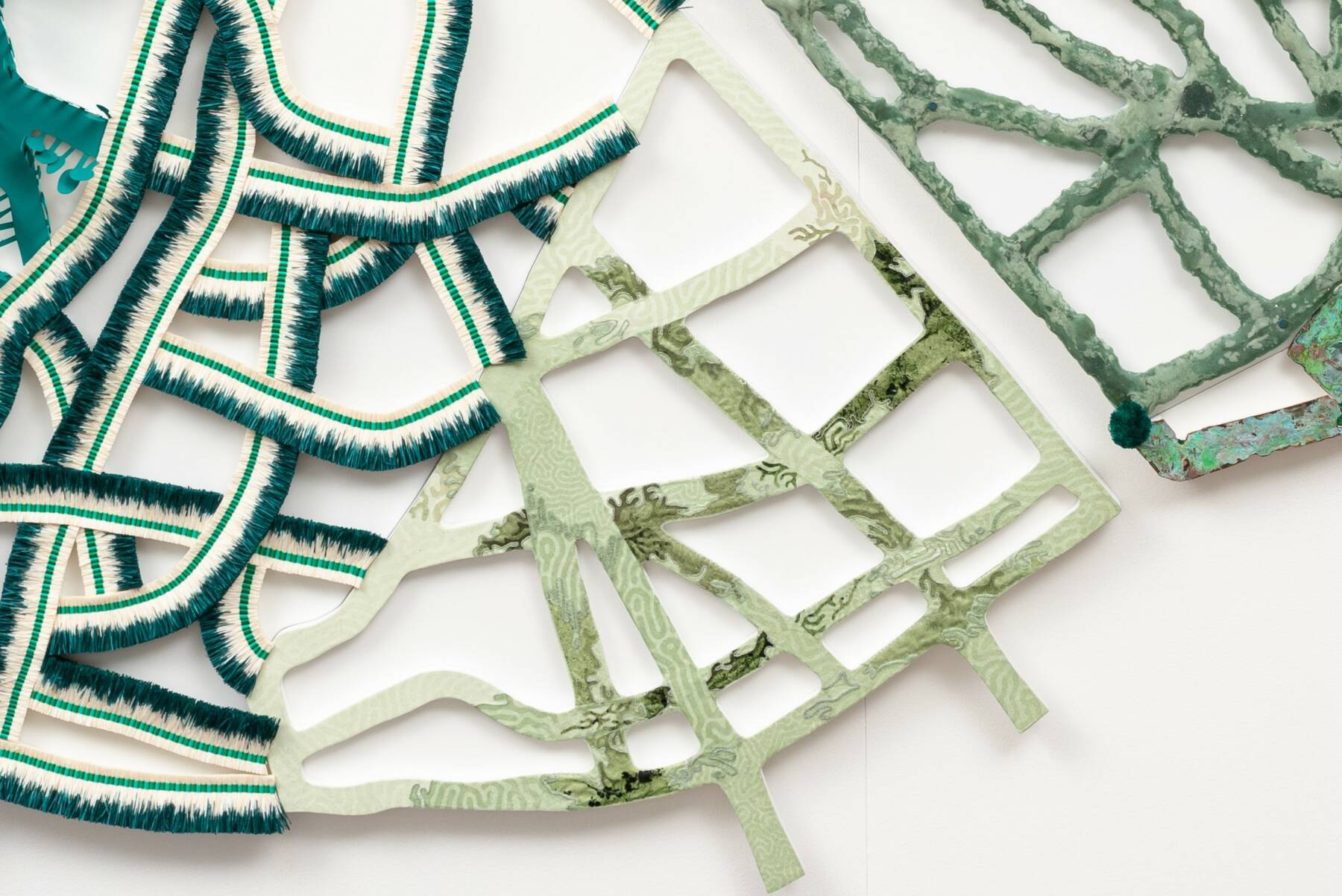 Tony Jouanneau is a designer and founder ofAtelier Sumbiosis, a design laboratory where science and textile know-how meet. During a course at ENSCI-Les Ateliers, he focused his practice on biodesign and was inspired by the process of symbiosis to imagine an innovative collaboration between living beings and flexible materials. Dyeing process with spirulina, textile devoured with insects or microbial printing... his research hybridizes the disciplines to improve the transformation processes of fabrics.
Clémentine Brandibas is an artist and embroiderer who graduated from the Duperré school. She works instinctively and empirically, giving free rein to her intuitions. She uses needlepoint as a creative medium combined with her sensitivity as a visual artist, drawing much of her inspiration from nature, from its microcosm to its macrocosm.
The duo was formed during the Académie des Savoir-Faire programme of the Fondation d'Entreprise Hermès and collaborates on occasional totemic works that reflect the meeting of their worlds.
Portrait at the top of the page © Florent Mulot
In pictures